Wikileaks Co-Founder Julian Assange Arrested In London After 7 Years Of Asylum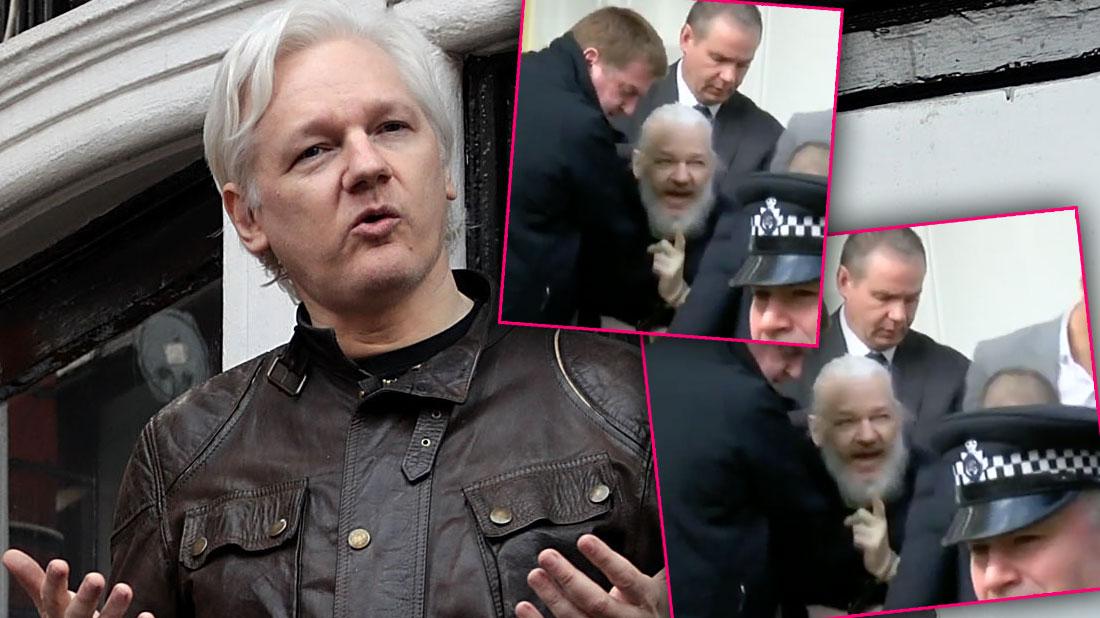 Article continues below advertisement
After Assange allegedly broke various rules, the Ecuadorian embassy in London revoked his asylum. It was then that Metropolitan police arrested him, saying he was being take in for failing to surrender to the court.
Videos of Assange being dragged into a car in handcuffs show him struggling with police and yelling out angrily.
"I am in shock.. I couldn't hear clearly what he said? He looks very bad. How could you Equador ? (Because he exposed you). How could you UK. ? Of course - you are America's b***h and you need a diversion from your idiotic Brexit bulls**t," tweeted Anderson, 51, after hearing the news of her ex's arrest.
She is one of many Assange supporters who are rooting for his release and donating to a website called Defend Wikileaks.
"And the USA ? This toxic coward of a President He needs to rally his base? - You are selfish and cruel. You have taken the entire world backwards. You are devils and liars and thieves. And you will ROTT And WE WILL RISE," the actress continued.
Assange's arrest comes one day after Wikileaks tweeted they'd discovered a spying operation against him at the Ecuadorean embassy. The computer programmer maintained a rocky relationship with Ecuadorian authorities throughout the years he was in the embassy, and soon after he was granted asylum, they removed many of his privileges, such as the use of the internet. They also accused him of being involved in political activities, which asylum-seekers are not allowed to do.
After Assange was taken into police custody, Wikileaks tweeted that Ecuador had acted illegally in terminating his asylum.
He is being held at a central London police station and is expected to appear at Westminster Magistrates' Court very soon.