Presidential Election 2016
'Significant' Hillary Clinton Leaks On The Way, Wikileaks Founder Announces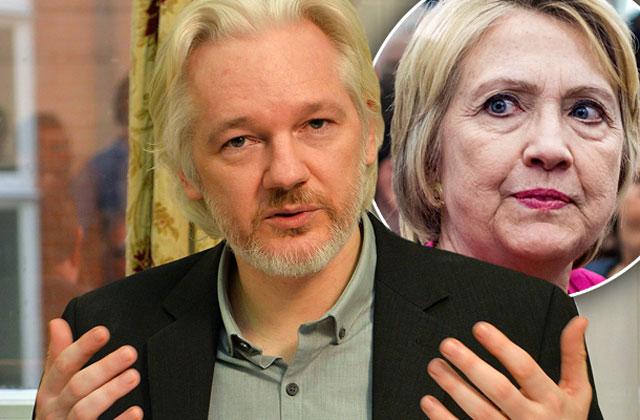 Wikileaks founder Julian Assange has revealed he is preparing a bombshell leak that could cost Hillary Clinton the election!
The infamous whistleblower appeared on Fox News Wednesday and told host Megyn Kelly that his team has been "working around the clock" to release material that he said would have a "significant" effect on Clinton's campaign.
Assange remained ambiguous as to the content of the documents after when Kelly asked how the release would compare the Democratic National Committee leaks in July, a leak which led to the resignation of former chair Debbie Wasserman Schultz.
Article continues below advertisement
"I don't want to give the game away, but it's a variety of documents, from different types of institutions that are associated with the election campaign, some quite unexpected angles, some quite interesting, some even entertaining," Assange said.
When the Australian hacker was asked if the material could impact the election he said, "I think it's significant. You know, it depends on how it catches fire in the public and in the media."
Assange assured that his team's efforts would "absolutely" be revealed before the November presidential election, mirroring his choice to publish the DNC leaks directly before the Democratic National Convention.
"In the case of the DNC leaks, for example, we pushed as far as we could to try to get it before the Democratic nomination process," Assange said.
In July, Assange had promised "a lot more embarrassment" for Clinton, who has already had to face emails revealing shocking information about Clinton Foundation donors and her personal health crisis.