Wikileaks Founder Warns Clinton: 'A Lot More' Embarrassment On The Way!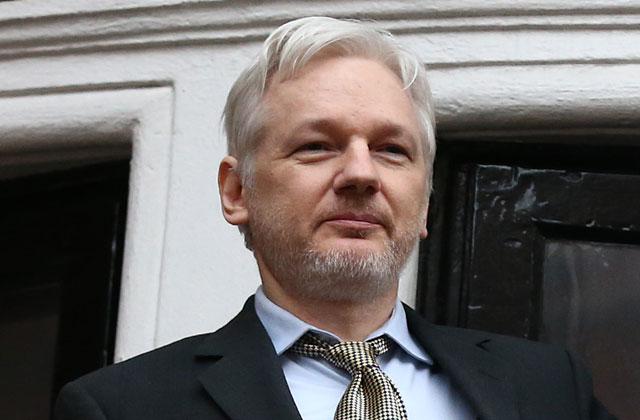 Article continues below advertisement
The latest data dumps sent shockwaves through the nation, but Assange told reporter Matthew Chance that his whistleblowing site had obtained "a lot more" that will shock Americans.
Despite new rumors that Russia may be behind the security breach, Assange steadfastly refused to reveal his sources and said Wikileaks wanted to use "maximum ambiguity."
"Perhaps one day the source or sources will step forward and that might be an interesting moment some people may have egg on their faces. But to exclude certain actors is to make it easier to find out who our sources are," Assange said.
"What we have right now is the Hillary Clinton campaign using a speculative allegation about hacks that have occurred in the past to try and divert attention from our emails, another separate issue that WikiLeaks has published," Assange said.
Meanwhile, his most recent email release is still shaking up the DNC, as newly discovered messages reveal that attorneys from Perkins Coie LLP — a firm that represents both the DNC and Clinton's campaign — advised the DNC on how it could fight off allegations from Sanders' campaign that Clinton laundered campaign donations.
Article continues below advertisement
A group of Sanders' supporters have filed a lawsuit against the DNC, alleging that the Democratic National Committee "actively concealed its bias" from donors and supporters who backed Sanders.
Marc Elias, the Clinton campaign's general counsel and a partner at Perkins Coie, sent an email to the DNC saying, "My suggestion is that the DNC put out a statement saying that the accusations the Sanders campaign are not true. The fact that CNN notes that you aren't getting between the two campaigns is the problem. Here, Sanders is attacking the DNC and its current practice, its past practice with the POTUS and with Sec Kerry. Just as the RNC pushes back directly on Trump over "rigged system", the DNC should push back DIRECTLY at Sanders and say that what he is saying is false and harmful the Democratic party."