'Vanderpump Rules' Star Stassi Schroeder Says Her 'Nose Exploded With Blood' After Nazi & Racism Comments Scandal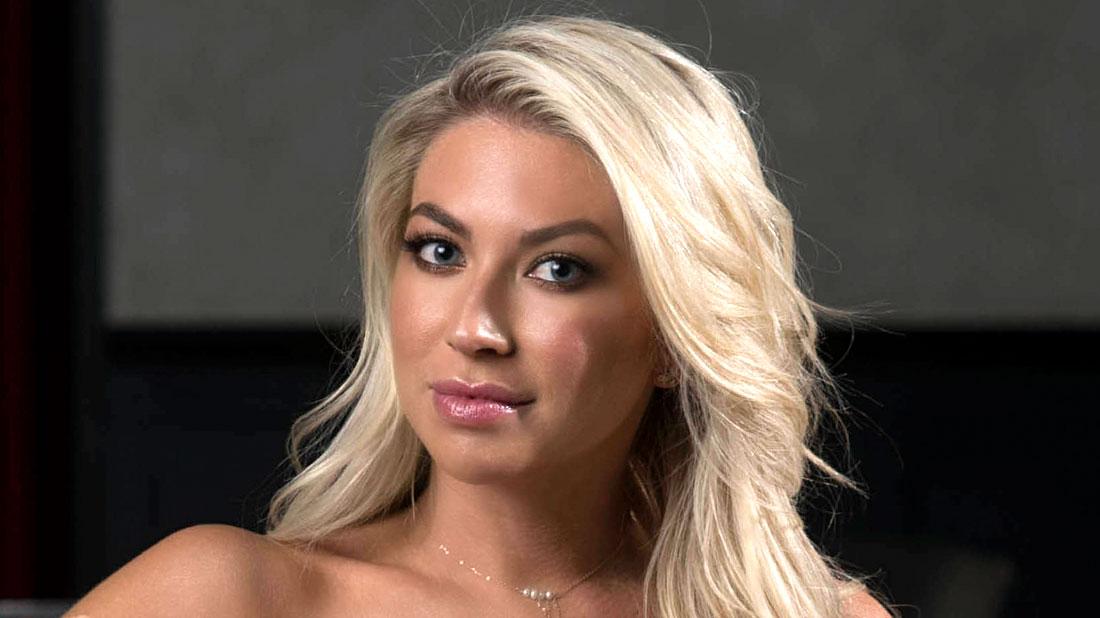 Stassi Schroeder was so upset when her podcast advertisers started canceling on her after her inappropriate Nazi, #MeToo and Academy Awards racist comments that her "nose exploded with blood," she revealed in her new book exclusively obtained by RadarOnline.com.
The Vanderpump Rules star dished on the visceral reactions after she made the controversial comments, writing in NEXT LEVEL BASIC: The Definitive Basic Bitch Handbook by Stassi Schroeder that she was devastated by the backlash.
Article continues below advertisement
Her #MeToo comments and her racist comments regarding the Academy Awards on her podcast Straight Up With Stassi both saw advertisers leaving her podcast in droves, but it was the Nazi caption on an Instagram post that put the final nail in her coffin.
"So, the term "Nazi chic" became a joke between me and my friends, which we never intended to be offensive in any way," she wrote in the tell-all that hits bookstores on April 16.
"But then I went and posted an OOTD in an outfit with a monogram and I captioned it "Nazi chic." Obviously, not a smart move, since I now realize it looked like I was glorifying Nazism. "
The backlash was almost too much for the Bravolebrity.
"After that I lost every single sponsor, so it was basically like starting over. I have never cried so hard. I cried so hard that my nose exploded with blood and it looked like I had murdered someone in my bedroom. I know now that the things I said and wrote were and are so insensitive, and after the nose-exploding-in-blood incident, I learned to listen to other people, because that's the only way I can be better, as a true Next Level Basic bitch."
Article continues below advertisement
The VPR star opened up about the comments that led to all of her sponsors dropping her.
"I wanted to start a dialogue about that, and looking back I did it in the wrong way," she said about her #MeToo comments on the now-deleted episode titled "Are we on a male witch hunt?"
"It sounded like I was shaming victims, which makes me incredibly sad, because that's so sacred and personal and I would never want anyone to think I was shaming them. I was saying there should be a system in place, and to be honest I still struggle with it.
"I am a feminist and I love strong women, and I was trying to work out my own thoughts about the issues, and I happened to do it very publicly, and maybe not in the most enlightened way."
And her podcast sponsors were not happy with what she wrote.
"Within two hours of that podcast being live, 75 percent of my sponsors fired me. Some sponsors did it publicly through social media, to use what I was going through to further themselves. I didn't have time to defend myself before it all blew up, and I never want anyone to think I am someone who doesn't care about what others are going through."
Article continues below advertisement
Stassi reflected on the situation, writing: "I learned that unless I have researched the subject and learned as much as I can about it, I probably shouldn't say anything at all. That doesn't mean you can't be outspoken, but it does mean you shouldn't just go off on issues without educating yourself from all sides."
After the 2017 Academy Awards Stassi spoke out on her podcast, saying: "I'm like, really sick of everyone making everything about race. Everyone giving their impassioned speeches about race and all of that stuff, I'm like, 'Why is it always just about African Americans?'"
Fans and advertisers were furious about those comments as well.
"The whole thing made me realize that for better or worse, what I say has an effect. It's hard to recognize that when you're just on a reality show, because you just think: Who am I? I'm not a role model; I do shots and fight with people on camera as a job. But at that moment I realized my opinion did affect people, and it was scary, more than anything else."
Stassi wrote that she understood how uniformed she was.
"It also made me realize that I am super ignorant about so many things and unaware and it has motivated me to want to sit and listen and learn from what everyone's different opinions are, and to be careful about how I say something. I'll always be opinionated, but I don't want to be that person who is like, "Whatever—I tell it like it is so deal with it!" There's a level of respect that everyone deserves, so I don't have the right to say whatever I want. That was a hard pill to swallow."