Felicity Huffman's Husband William H. Macy Is Heartbroken Over College Admissions Scandal: 'He's Been In Tears'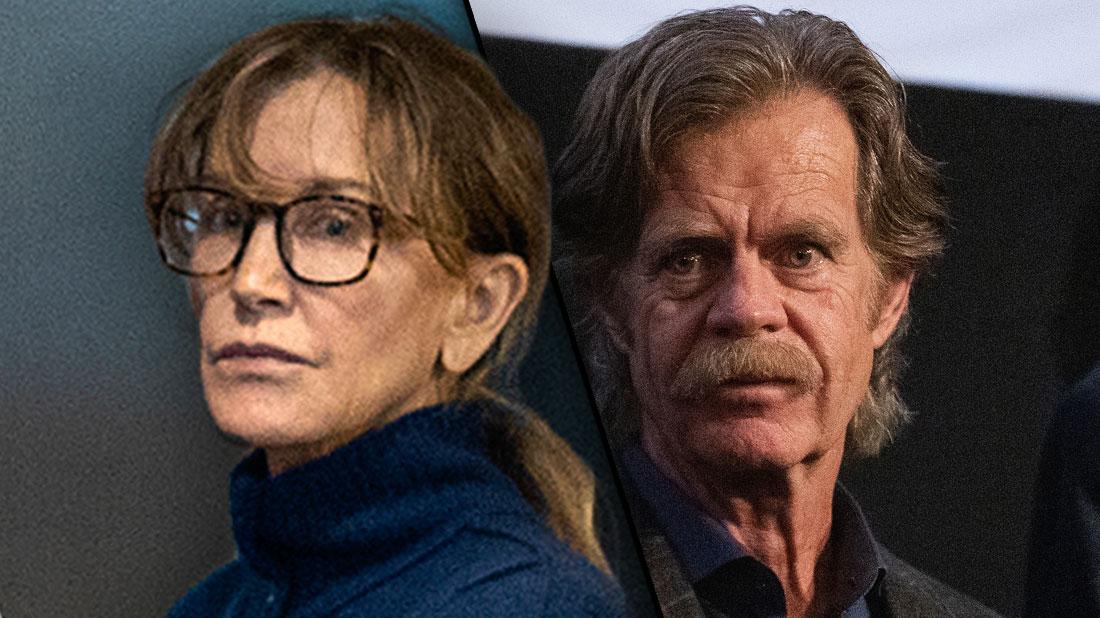 William H. Macy has "been in tears" following his wife Felicity Huffman's arrest for her role in a nationwide college admissions scam.
The Shameless star, 69, according to US Weekly, hasn't been responding well to the scandal.
"Felicity is crushed, and her husband is heartbroken," a source told the publication.
As RadarOnline.com reported, the Desperate Housewives star, 56, herself, allegedly made a $15,000 donation to a purported charitable contribution in order to have someone take the couple's eldest daughter's SATS.
Article continues below advertisement
She also considered participating in the scheme again for her youngest daughter, before backing away.
While Macy has supported Huffman throughout her court dates, sources previously revealed to RadarOnline.com exclusively he was suspicious and disapproved of any wrongdoing.
"He knew she was up to something, but he disagreed with it from day one," said an informant close to Macy. "He didn't know the details, but he knew she Huffman was trying to do something," added the source. "He wasn't fully aware of what she was planning."
Macy was, however, present during her recent court appearance when the judge released her on $250,000 bond.
RadarOnline.com previously reported Huffman is one of 50 people who have been accused of paying bribes to help finesse their children into some of America's most prestigious universities.
Fuller House's Lori Loughlin, 54, and husband Mossimo Giannulli was also said to have participated in the scam, paying $50,000 for their daughters to be recruited as members of the USC crew team, though they never actually participated in crew.