Lori Loughlin Ordered To Be Released On $1 Million Bond In College Admissions Scam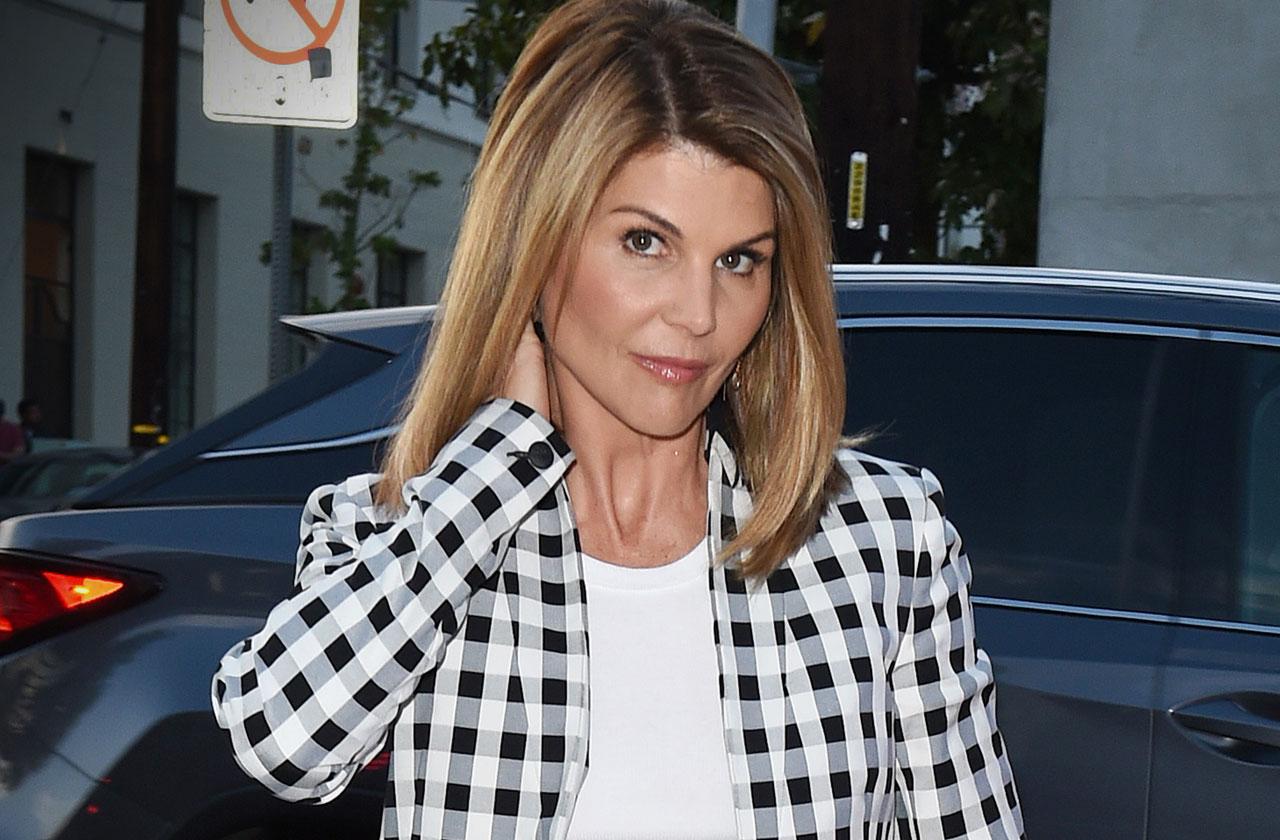 A judge ordered Lori Loughlin to be released from jail on $1 million bond after she was arrested in a nation-wide college admission cheating scam.
She was wearing a white turtleneck, had her hair down and was wearing glasses when she appeared in the Los Angeles Federal Court. Her husband Mossimo Giannulli was not present in the court.
Loughlin answered "yes" when the Judge Steve Kim asked her if she had read the complaint. The judge asked her about her out-of-the-country travel and when she began to respond he instructed her to allow her attorney to answer on her behalf.
Article continues below advertisement
The judge ordered her to be released on the condition that she sign the affidavit of surety and provide the deed for her home by March 29, 2109. She will be subject to pre-trial services provision he said.
The judge also ordered Loughlin to surrender her passport by December 2019 unless she obtained a court order.
Prosecutors agreed to allow her to travel within the continental U.S. and Vancouver, but her lawyer asked to allow her to travel throughout British Columbia for work. The judge asked how long her various projects would.
"Given the nature of the business there may be some uncertainty. She has slated projects that will continue through October," Loughlin's attorney Mark Harris told the judge.
The judge allowed the actress to travel through British Columbia.
Loughlin was ordered not to have any communication with any other witnesses or defendants in the case, with the exclusion of her husband and two daughters.
Her next court date was scheduled for March 29, 2109 in Boston.
Article continues below advertisement
The Fuller House star, 54, was arrested on March 13, 2019 after she turned herself in to authorities and she was scheduled to be released the same day.
"Lori Loughlin surrendered to federal officials and was taken into custody at 8:30am in Los Angeles," FBI Spokeswoman Laura Eimiller told Radar. "She will be processed at the Metropolitan Detention Center in downtown L.A."
Loughlin and Giannulli were charged with mail fraud after they allegedly agreed to pay $500,000 in bribes to have their daughter Olivia Jade accepted at the University of Southern California as a recruited crew coxswain, even though they did not row competitively or participate in crew.
Loughlin was in Vancouver when Giannulli was arrested at their home on March 12, along with Desperate Housewives actress Felicity Huffman.
Giannulli appeared in a Los Angeles courtroom on Tuesday and a judge ordered he be released on $1million bond.
READ THE SHOCKING COURT DOCUMENTS
They allegedly conspired with William Singer and his foundation Key Worldwide Foundation to get their daughter into USC. The U.S. Justice Department said Singer created a fake non-profit and then parents paid money to either fake their test scores to gain admission to "elite colleges," including Harvard, Yale, University of Southern California, University of Texas, Wake Forest and UCLA.
Article continues below advertisement
Emails within the documents from Loughlin's husband allegedly detailed the scam.
"We just met with our older daughter's college counselor this am. I'd like to maybe sit with you after your session with the girls as I have some concerns and want to fully understand the game plan and make sure we have a roadmap for success as it relates to our daughter" Giannulli wrote to William Singer, who will plead guilty in the case authorities said.
Olivia Jade posted a YouTube video in 2018 where she said: "I don't know how much of school I'm going to attend."
Stay with Radar for updates to the story.
We pay for juicy info! Do you have a story for RadarOnline.com? Email us at tips@radaronline.com, or call us at 800-344-9598 any time, day or night.