Cops Give Shocking Details On Lori Loughlin & Felicity Huffman College Scam Arrests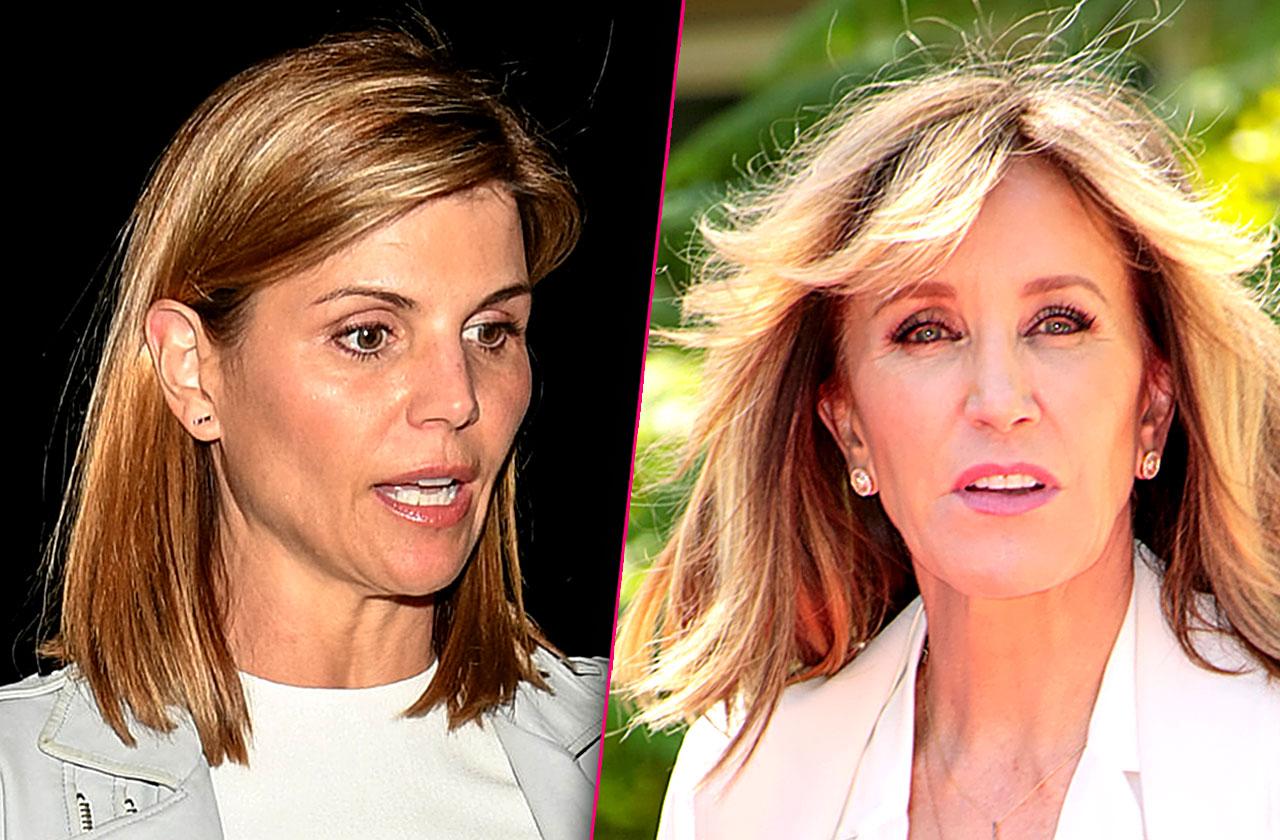 Article continues below advertisement
Authorities also said "Ms. Felicity Huffman took advantage of the SAT," scam during the question portion of the press conference.
"All of them knowingly conspired with Singer and others to help their children cheat or buy their children's admission to elite universities through fraud," the authorities said during the press conference.
Loughlin had not been arrested as of the 5pm ET.
An FBI spokesperson called the scam "insidious, selfish and shameful," during the press conference.
Singer was arrested and the authorities said he was pleading guilty later in the day. They claimed that he used his college counseling service and the Key World Wide Foundation where "wealthy parents paid Singer about $25 million to guarantee their children's admission to elite schools," such as the University of Southern California, University of Texas, UCLA, Wake Forest, Harvard and Yale."
"It appears in all of these instances, with the exception of one USC administrator that was arrested," that the "schools were not involved," the authorities said.
Article continues below advertisement
The Fuller House star and her husband Mossimo Giannulli's sketchy emails helped authorities charge them with the crime.
In court papers from Massachusetts District Court and obtained by RadarOnline.com, Loughlin, 54, and her fashion designer husband were slapped with arrest warrants for "conspiracy to commit mail fraud and honest services mail fraud" on Monday, March 11.
Desperate Housewives star Felicity Huffman has also been charged. She was arrested on Tuesday, March 12, RadarOnline.com confirmed.
During the press conference, authorities explained the alleged scam.
"Parents paid Singer money," and they concocted "fake athletic credentials or honors or fake participation."
Authorities alleged Singer "helped parents take staged photographs of children engaged in various sports," or they "used stock photos," to claim their children were athletes in sports in which they were not.
Authorities said that the schools were not charged but could be and said they would leave it up to the schools if they kicked the children out.
Article continues below advertisement
"It is not an accident that students were not charged," the authorities said. "It remains to be seen if we charge students."
The students were "current" students at the elite universities, the authorities confirmed.
The authorities described the scam as: "Wealth combined with fraud," and said: "There can be no separate admission system and there will not be a separate criminal justice system either.
"For every student admitted through fraud an honest and genuinely talented student was rejected.
"We are talking about deception and fraud. Fake test scores, fake photographs, bribed officials."
Loughlin is expected to turn herself into authorities on March 12.
Stay with RadarOnline.com for updates to the story.
We pay for juicy info! Do you have a story for RadarOnline.com? Email us at tips@radaronline.com, or call us at 800-344-9598 any time, day or night.