Emails Exposed: Lori Loughlin Agreed to Keep 'Hush Hush' In College Admissions Scam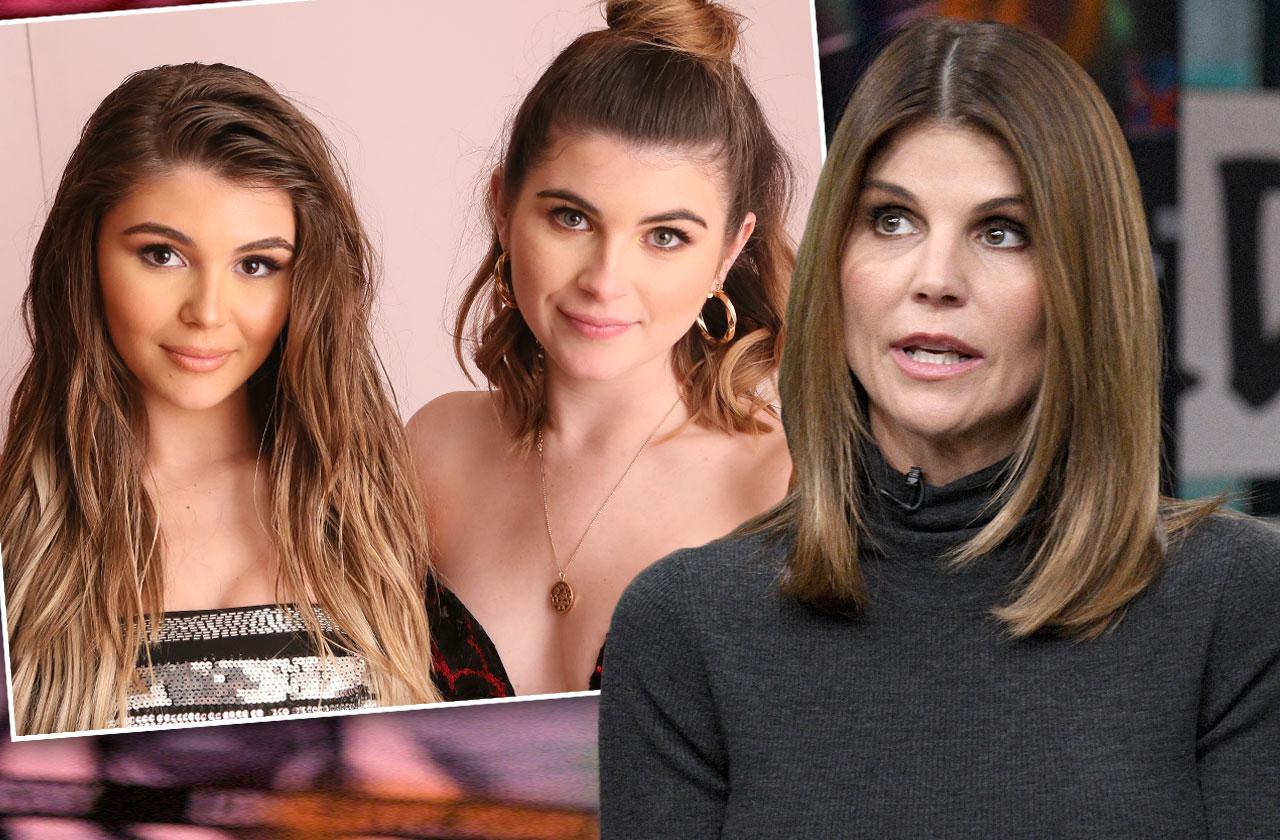 Lori Loughlin has been charged with conspiracy to commit mail fraud in a shocking college admissions scam. Now, RadarOnline.com can expose the Fuller House star and her husband Mossimo Giannulli's sketchy emails that helped authorities charge them with the crime.
In court papers obtained from Massachusetts District Court, Loughlin, 54, and her fashion designer husband were slapped with arrest warrants for "conspiracy to commit mail fraud and honest services mail fraud" on Monday, March 11.
Article continues below advertisement
According to the court papers, Loughlin's husband sent an email to CW-1, a cooperating witness, that read, "We just met with our older daughter's college counselor this am. I'd like to maybe sit with you after your session with the girls as I have some concerns and want to fully understand the game plan and make sure we have a roadmap for success as it relates to our daughter" on or about April 22, 2016. Loughlin was copied on the email.
READ THE SHOCKING COURT PAPERS!
In another email sent on or about July 24, 2016, CW-1 advised Giannulli that his older daughter's academic qualifications were "at or just below the 'low end' of USC's admission standards."
"Thereafter, the Giannullis agreed with CW-1 to use bribes to facilitate her admission to USC as a recruited crew coxswain, even though she did not row competitively or otherwise participate in crew,' the papers claim.
Article continues below advertisement
On September 7, 2016, Giannulli allegedly sent an e-mail attaching a photograph of his older daughter on an ergometer.
At the meeting, the subcommittee approved her conditional admission to the university.
Two days later, CW-1 emailed the fashion designer asking for him to send a $50,000 payment.
"On or about November 28, 2016, CW-1 sent Giannulli confirmation that his daughter had previously been admitted to USC based upon 'records that indicate you have the potential to make a significant contribution to the intercollegiate athletic program.'"
On March 23, 2017, USC mailed their daughter a formal acceptance letter.
One week later, an invoice was sent to the Giannullis for $200,000.
"Thank you for your pledge to The Key Worldwide Foundation," the invoice read. "Your pledge is now due. Our receipt will go out to you upon full payment."
An employee of CW-1 allegedly sent the Giannullis a receipt from KWF "falsely indicating that 'no goods or services were exchanged' for the purported donation."
Article continues below advertisement
CW-1 replied in an email asking if there is a "similar need" for their youngest daughter.
Loughlin allegedly responded, "Yes USC for our younger daughter!"
"On or about July 14, 2017, CW-1 e-mailed Janke directing her to prepare a crew profile for Giannullis' younger daughter. Janke responded, "Ok sounds good. Please send me the pertinent information and I will get started," the court docs claim. "CW-1 indicated that the profile would present their younger daughter falsely, as a crew coxswain for the L.A. Marina Club team, and requested that the Giannullis send an 'action picture.'"
After the materials were sent, the subcommittee approved her conditional admission to the university.
CW-1 wrote, "Please continue to keep hush hush till March." Loughlin allegedly responded, "Yes of course."
"Approximately two weeks later, CW-1 directed the Giannullis to 'send a $50,000 check to USC and the address is below," the court papers read. "Additionally the rest of the $200,000 will be paid to our foundation after your youngest daughter receives final letter in March."
Article continues below advertisement
A guidance counselor from the high school inquired of the younger daughter about her older sister's athletic recruitment to USC, as the counselor did not believe either of the daughters participated in crew.
Loughlin allegedly wrote, "Our younger daughter has not submitted all her college apps and is confused on how to do so. I want to make sure she gets those in, as I don't want to call any attention to her with our little friend at her high school. Can you tell us how to proceed?"
CW-1 responded by directing an employee to submit the applications on behalf of their daughter.
Her formal acceptance letter was mailed around March 23, 2018.
CW-1 informed Giannulli that the IRS was auditing KWF.
"They're looking at all the payments," he said in a voice recording. "So they asked me about your 2 payments of $200,000. I'm not gonna say anything about your payments going to Donna Heinel at USC to get the girls in USC, through crew."
He then informed Giannulli to make sure their "stories are the same" in that the $400,000 was paid "to help underserved kids."
CW-1 had a similar conversation with Loughlin, who agreed with the story.
Desperate Housewives star Felicity Huffman has also been charged. She was arrested on Tuesday, March 12, RadarOnline.com confirmed.
Stay with RadarOnline.com for more on the story.
We pay for juicy info! Do you have a story for RadarOnline.com? Email us at tips@radaronline.com, or call us at 800-344-9598 any time, day or night.