Felicity Huffman Allegedly Paid Proctor $15K To Take Daughter's College Entrance Exam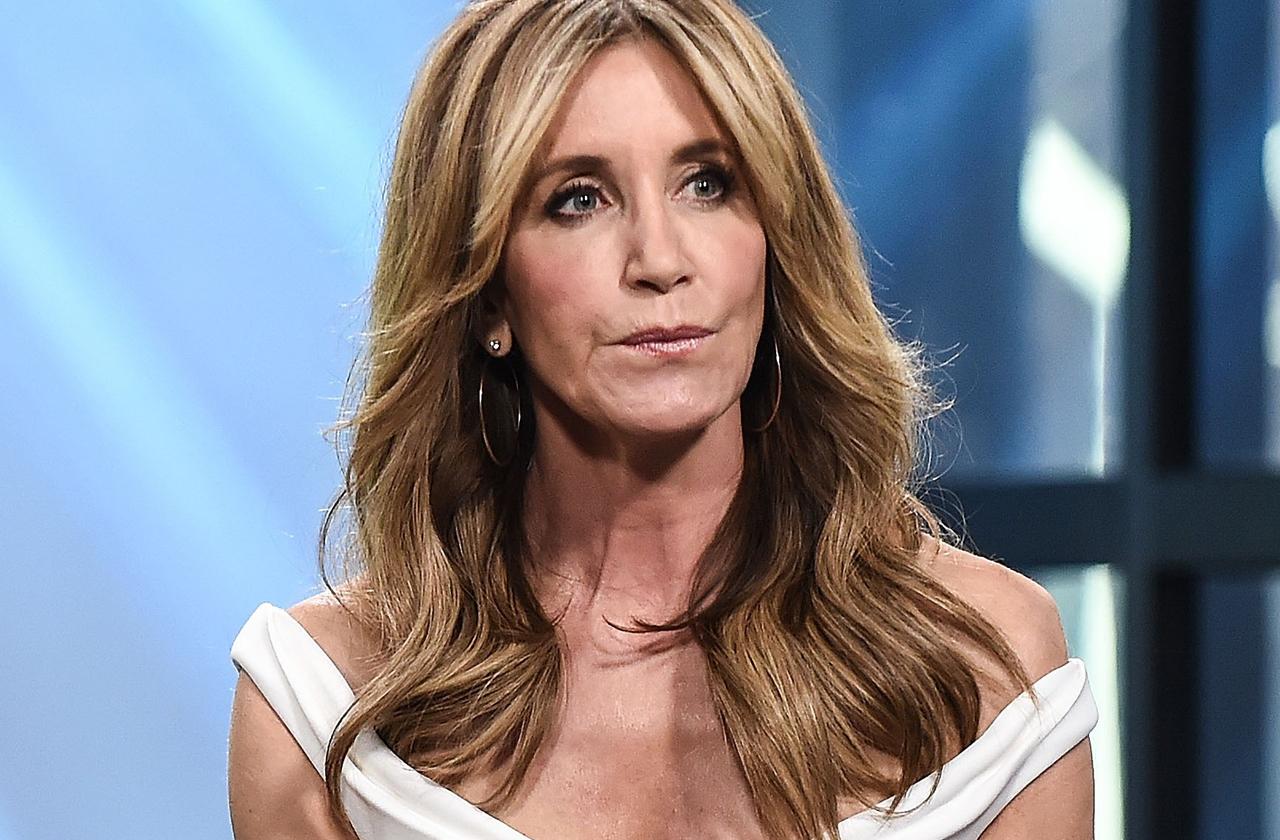 Felicity Huffman was arrested for conspiracy to commit mail fraud for her involvement in a college admissions scam. RadarOnline.com can reveal exclusive details on the Desperate Housewives star allegedly paying off a proctor $15,000 to take the SAT for her older daughter.
According to the court papers, Huffman, 56, and her spouse William H. Macy, who has not been charged, made a charitable contribution of $15,000 to Key Worldwide Foundation to "participate in the college entrance exam cheating scheme on behalf of her oldest daughter. Huffman later made arrangements to pursue the scheme a second time, for her younger daughter, before deciding not to do so."
Article continues below advertisement
Prior to the December 2017 SAT, cooperative witness one CW-1 allegedly met with Huffman and her spouse in their home and explained how the scheme works.
"He advised Huffman and her spouse that he 'controlled' a testing center, and could arrange for a third party to purport to proctor their daughter's SAT and secretly correct her answers afterwards," the court papers alleged. "CW-1 has advised investigators that Huffman and her spouse agreed to the plan."
In the summer of 2017, Huffman and CW-1 allegedly exchanged emails on how to obtain 100 percent extra time on the SAT for her daughters.
When her daughter received a letter from the College Board advising that she was approved for 100 percent extended time, she forwarded the email and wrote, "Hurray! She got it."
CW-1 allegedly responded in an email, "Now you will register your daughter for the December 3rd SAT… Our high school is the test center. I will proctor test on Dec 4th and 5th and that's the process in nutshell."
Article continues below advertisement
She allegedly replied, "Ruh Ro! Looks like my daughter's high school wants to provide own proctor." CW-1 responded, "We will speak about it."
Her testing center was eventually switched to one in West Hollywood.
A second cooperating witness CW-2 flew from Tampa to Los Angeles. CW-2 advised investigators that he "facilitated cheating, either by correcting the student's answers after the test or by actively assisting the student during the exam."
CW-2 allegedly proctored the exam.
She received a score of 1420 on her SAT, 400 points over her PSAT.
KWF allegedly paid the proctor $40,000 for administering the SAT exam to her daughter and three other students. CW-2 was paid $35,000 for proctoring the exam.
Huffman and her spouse allegedly made a contribution of $15,000 to KWF.
The court papers claim, "The letter falsely stated, 'no goods or services were exchanged' for the $15,000."
Article continues below advertisement
In a recorded call, CW-1 told Huffman the man who "took the test for" her older daughter had a baby.
"So I need to give him at least three weeks' notice if you want to take the test—want us to take the test for your younger daughter in December."
She then discussed dates with him.
"On or about November 12, 2018, Huffman confirmed that she wanted to proceed with the cheating scheme, but probably only after her daughter first took the exam on her own, without cheating," the court papers read.
She claimed to have said in another call, "We are doing it the same way as with my older daughter? I'm pretty sure with my younger daughter that she's going to want to take it twice no matter what… No matter what happens, even if we go, 'This is a great score,' that she'll go, 'I really want to take it again.' I just thought then she'll just take it twice in the West Hollywood Test Center."
CW-1 said "we can only go up a certain amount the second time."
Article continues below advertisement
They planned to set up a test date for March.
CW-1 said, "And I need to get CW-2 confirmed that he can fly in and take the test with and for your daughter so that I can make sure that they're available."
Huffman allegedly agreed.
On December 12, 2018, CW-1 confirmed the price to participate in the cheating scheme would be $15,000.
In the call, Huffman's spouse Macy allegedly said they are hoping their daughter could get into Georgetown.
"So we'll need to be mid 14s to 1500 to be solid," CW-1 said. "That's out of 1600."
The court papers continued, "On or about February 13, 2019, Huffman spoke with CW-1 again about the plan for her daughter to take the exam first on her own, and the second time as part of the cheating scheme. During the call, Huffman expressed concern, in substance, about whether a dramatic increase in her daughter's scores would cause her SAT tutor to suspect cheating."