Felicity Huffman Ordered To Be Released On $250,000 Bond After College Scam Arrest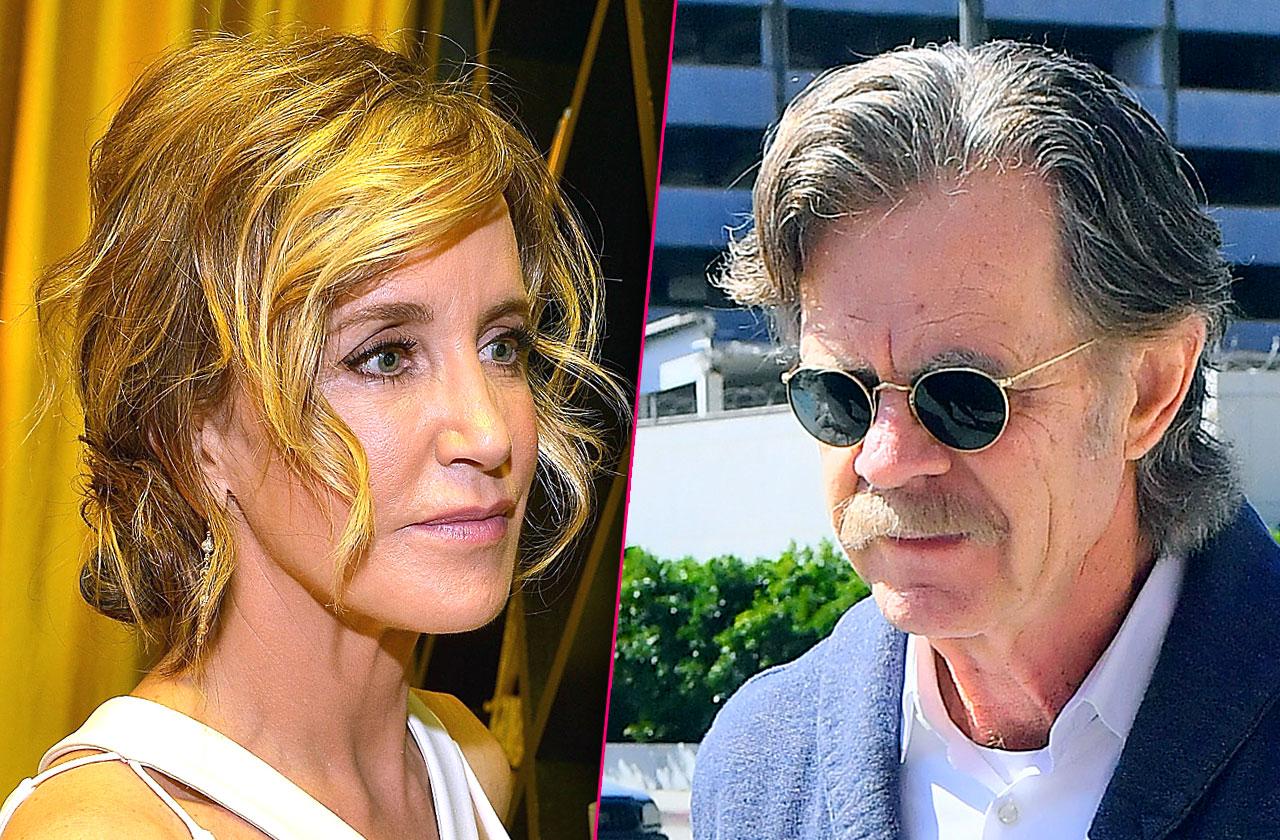 Article continues below advertisement
Huffman wore a black jacket and looked gloomy throughout proceedings.
She stared over at husband William H. Macy in the audience, but each time anyone tried to catch her eye, she immediately looked down.
The judge had asked if a Macy was in the audience as he signed the bond, and he raised his hand to indicate he was.
Authorities also said "Ms. Felicity Huffman took advantage of the SAT" scam that resulted in her child being admitted to an elite university during a Justice Department press conference prior to Huffman's hearing.
Huffman allegedly paid $15,000 to a person to take the SATs for her daughter.
The prosecutor added they have "detailed communication" recorded between Huffman and the leader of the scheme including evidence of bribery, which "speaks to the dishonesty" of Huffman.
The prosecutor argued Huffman has a fortune of $20-24m which is why the bond was high.
Huffman was very succinct and softly spoken when giving answers to the judge.
Article continues below advertisement
William Singer was arrested and agreed to plead guilty to the charges of being the ring-leader of the scam, according to the Justice Department press conference.
They claim he ran a non-profit organization Key World Wide Foundation where "wealthy parents paid Singer about $25 million to guarantee their children's admission to elite schools," such as the University of Southern California, University of Texas, UCLA, Wake Forest, Harvard and Yale."
According to the Massachusetts District Court complaint obtained by RadarOnline.com, defendants allegedly conspired to "bribe college entrance exam administrators to facilitate cheating on college entrance exams, to bribe varsity coaches and administrators at elite universities to designate certain applicants as recruited athletes or as other favored candidates, thereby facilitating the applicants' admission to those universities and to use the façade of a charitable organization to conceal the nature and source of the bride payments."
Loughlin's husband Mossimo Giannulli was ordered to be released on $1million bond.
Stay with RadarOnline.com for updates to the story.
We pay for juicy info! Do you have a story for RadarOnline.com? Email us at tips@radaronline.com, or call us at 800-344-9598 any time, day or night.