Star The Diva! 'The View' Crew Could NOT 'Make Eye Contact' With Jones On Set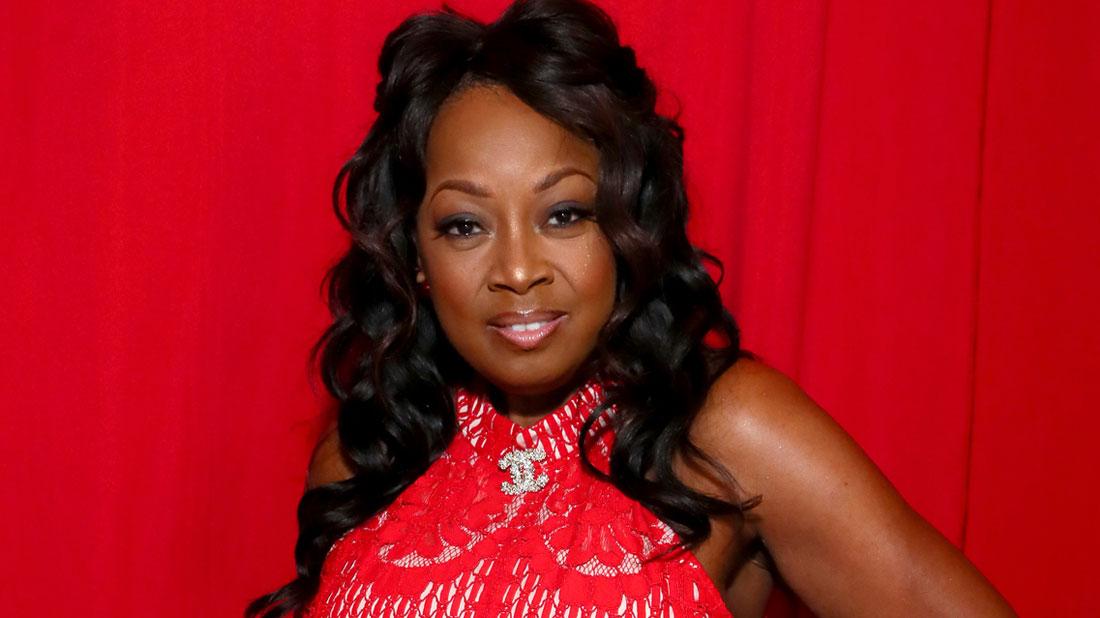 Star Jones brought her big personality to The View as one of its founding co-hosts – but according to a juicy new tell-all, she was known for being a demanding diva on set!
In journalist Ramin Setoodeh's shocking new book, Ladies Who Punch: The Explosive Inside Story of The View, he revealed scathing stories about Jones' pushy behavior, including extreme boundaries she set for members of the crew.
"After the morning meeting, producers would drop off the final Hot Topics to all of the co-hosts," Setoodeh explained. "They were not allowed to make eye contact or speak to Star; they'd been told to deliver the note cards on a bookshelf by the door and run."
Article continues below advertisement
Additionally, one View employee told the author that Jones was the "nastiest." The talk show worker spilled to Setoodeh that she once made a producer cry on her first day of work to show her who was boss.
Crew members also balked at Jones' unkempt dressing room, which was "stacked with clothes and shoes."
"One night, the janitor complained to Joy that he'd just swept up the carcass of a crushed mouse from the floor of Star's dressing room and that Star must have stepped on it and killed it without knowing," Setoodeh revealed.
As RadarOnline.com readers know, Jones endured personal struggles during her time sitting in the View hot seat. Not only did she marry ex-husband Al Reynolds (they ultimately got divorced) but also the extravagant ceremony became a point of contention among the show's hosts.
"It became a lot about the wedding, which really changed the format of the show," co-host Joy Behar was quoted in the book.
Producers claimed to Setoodeh that Jones used her wedding on the show to receive free merchandise. One time, she was caught leaving the studio with a van filled with leftovers, an insider claimed to Setoodeh.
Article continues below advertisement
The book explained that Jones developed a close friendship with former host Debbie Matenopoulos. But that all changed after Matenopoulos was fired. The ex View star alleged that Jones ignored her calls and texts after her sudden exit.
"I was really hurt," Setoodeh quoted Matenopoulos. "I felt like she threw me under the bus. I felt super betrayed by Star."
In the novel, Jones herself admitted that fame got the best of her.
"I think I got too big for my britches," she said. "My ego started to take over, and I didn't know how to pull back. I didn't know how not to be larger-than-life."
Jones' my-way-or-the-highway attitude was critiqued even by big boss, Barbara Walters. Walters, Meredith Vieira and Joy Behar were allegedly furious that Jones refused to discuss her personal weight struggle journey with the audience years ago.
Article continues below advertisement
"Behind the scenes, Barbara, Joy, and Meredith resented her for making them act as if she'd lost the weight on her own, which created an impenetrable wall between Star and them" Setoodeh informed readers.
In 2006, Jones exited the show after telling the audience it was her decision. In reality, the diva's contract had not been picked up for another season.
She has since returned to the show for appearances to promote heart health for women, and for Walters' retirement episode.