Tantrums & Threats: Rosie's Reign Of Terror On 'The View' Exposed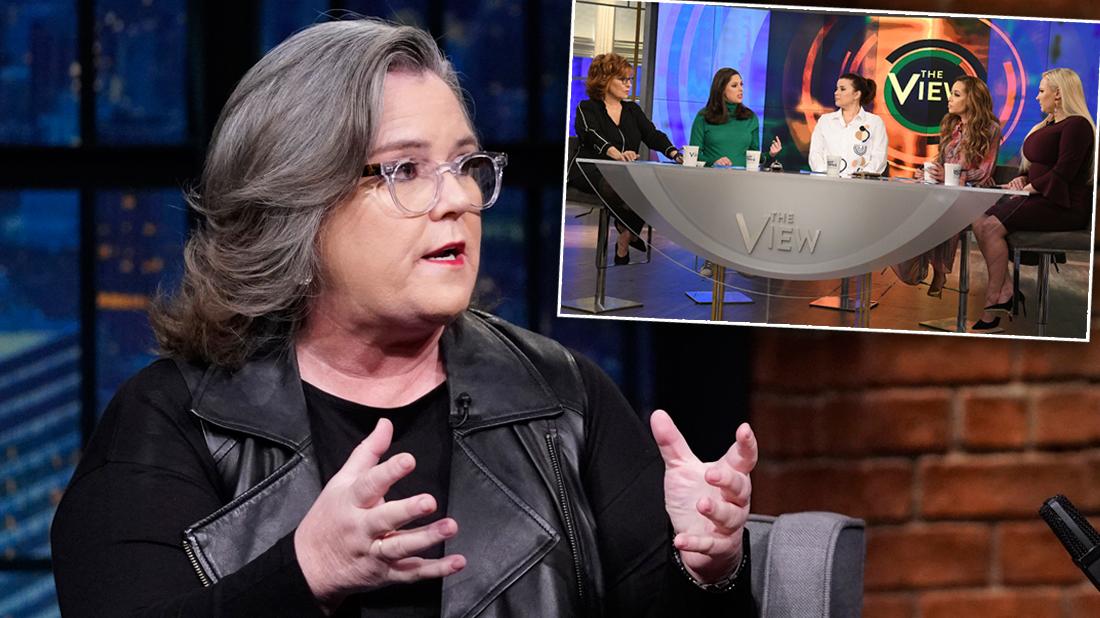 Rosie O'Donnell terrified her former colleagues of The View by berating them using ageism jokes and constant threats, a new book obtained by RadarOnline.com claims.
According to Ramin Setoodeh, who wrote Ladies Who Punch: The Explosive Inside Story of The View, O'Donnell was a nightmare behind the scenes of the ABC show.
The author claimed he interviewed dozens of producers, ABC higher-ups and co-hosts of the women-dominated show for the tell-all. One common denominator among many interviews Setoodeh conducted involved O'Donnell's abrasive behavior.
Article continues below advertisement
According to Setoodeh, O'Donnell even managed to offend her boss, Barbara Walters!
While traveling in Los Angeles, Walters once "issued her ultimatum" to ABC Daytime President Brian Frons, telling him that she and co-creator Bill Geddie "refused to return to the show unless Rosie was gone," Setoodeh claimed.
What's more is Walters was once the butt of an ageism joke told by O'Donnell.
"On top of that, Rosie was running around telling the staff that Barbara Walters at 77 was 'much too old to be on TV,'" Setoodeh wrote.
O'Donnell is also accused in the book of "berating" Geddie so much "he took a temporary leave of absence to get away from her."
As RadarOnline.com reported, O'Donnell slammed her former show's hosts as "liars" and claimed the show was "unwatchable" in an interview to Setoodeh, he wrote.
O'Donnell was on a high horse during her time at The View, Setoodeh claimed. In addition to wanting to knock off Walters, who hired her, she also was gunning to get director Mark Gentile out of the building.
Article continues below advertisement
After the show director took notice of O'Donnell's alleged firing scheme, he "wouldn't walk into the studio unless it had been cleared of Rosie," the author wrote.
Reports revealed this week that O'Donnell claimed former co-star Elisabeth Hasselback is a "little gay" while reflecting on her time spent on the show.
In the book, RadarOnline.com learned that O'Donnell often called Hasselback "stiff and emotionally distant" on air.
Hasselback fired back, calling O'Donnell's homosexual comments "offensive" and "disturbing."
Setoodeh revealed that a number of staffers, including Gentile, filed complaints about O'Donnell's behavior to the human resources department.
"It didn't do any good," Gentile was quoted in the book.
O'Donnell's wrath is still remembered today. Setoodeh said producers "still talk about" the fateful day of Jan. 8, 2007, when O'Donnell accused Walters of being a bad mother.
Rumors circulated last year that the controversial television personality would return to daytime television by joining CBS' The Talk. Time will tell if the controversial host ever makes her way back to the talk show circuit.