Lori & Felicity's Victims! Students Rip College Admissions Scam In Scathing Lawsuit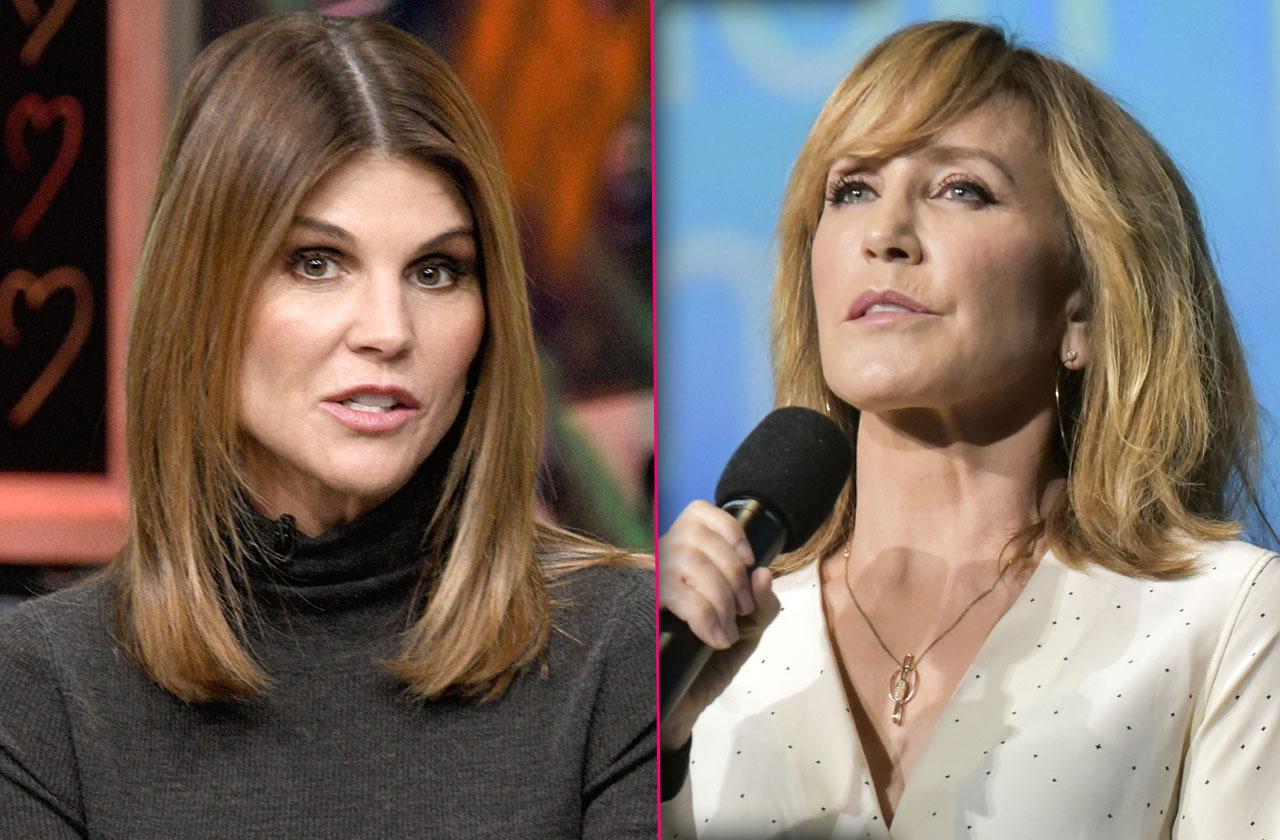 Lori Loughlin and Felicity Huffman were arrested for conspiracy to commit mail fraud for their alleged involvement in a college admissions scam. Now, two students who applied to the prestigious colleges are firing back in a bombshell class action lawsuit.
In court papers obtained from Northern District of California Court, Erica Olsen and Kalea Woods, individually and on behalf of all others, are suing William "Rick" Singer, his alleged fraudulent foundation The Key Worldwide Foundation, and prestigious schools UCLA, Georgetown, Yale, Stanford and more.
Article continues below advertisement
The Plaintiff's explain the lawsuit revolves around, "Parents whose college-age children had insufficient test scores and other credentials to gain admission to highly selective universities, but who nevertheless believed they could bribe their child's way through the college admissions door."
The complaint, filed on Wednesday, March 13 continued to claim, "Parents, in order to get their teenaged children into highly selective colleges for which the teenagers were not otherwise qualified, would pay hefty sums (frequently six-figure fees) to Singer, his business, or his fraudulent charity. In exchange, Singer would arrange for impostors to pose as the students and take their college entrance examinations (ACT or SAT) for them."
The papers claim parents would pay Singer, his business, or charity "huge sums of money" in exchange for him allegedly creating a fake sports profile to make it seem as if the teen was a superior athlete in a sport.
"As a result of both of these coordinated fraudulent bribery schemes, conducted through wire and mail fraud, unqualified students found their way into the admissions rolls of highly selective universities, while those students who played by the rules and did not have college-bribing parents were denied admission," the court papers claimed.
Article continues below advertisement
Plaintiff Olsen, who is a student of Stanford University, claimed she graduated from an accredited high school, passed all requirements for applying to college, had "stellar" standardized test scores and was a dancer.
"In approximately 2017, Olsen applied to Yale University, one of the elite universities whose employees participated in the fraudulent bribery and cheating schemes referenced above," the court papers read. "At the time she applied, she was never informed that the process of admission was an unfair, rigged process, in which rich parents could buy their way into the university through bribery. Had she known that the system at Yale University was warped and rigged by fraud, she would not have spent the money to apply to the school. She also did not receive what she paid for – a fair admissions consideration process."
She also claimed she has been "damaged" because she is a student of Stanford University, another college plagued by the fraud scandal.
"Her degree is now not worth as much as it was before, because prospective employers may now question whether she was admitted to the university on her own merits, versus having parents who were willing to probe school officials," the papers continued.
As for Woods, she also had "stellar" test scores and passed all requirements for applying to college.
Article continues below advertisement
She too claimed she applied and paid without knowing of the "unfair, rigged" process. She also claims her Stanford degree is "not worth as much as it was before."
As RadarOnline.com has reported, Huffman, 56, and Loughlin, 54, were arrested and charged with conspiracy to commit mail fraud.
The Fuller House star and her fashion designer husband Mossimo Giannulli were charged with the crime after allegedly agreeing to pay $500,000 in bribes to have their two daughters accepted as recruited crew coxswains, even though they did not row competitively or participate in crew.