Howard Stern RIPS 'Jealous' Wendy Williams: 'You'll Never Be Me!'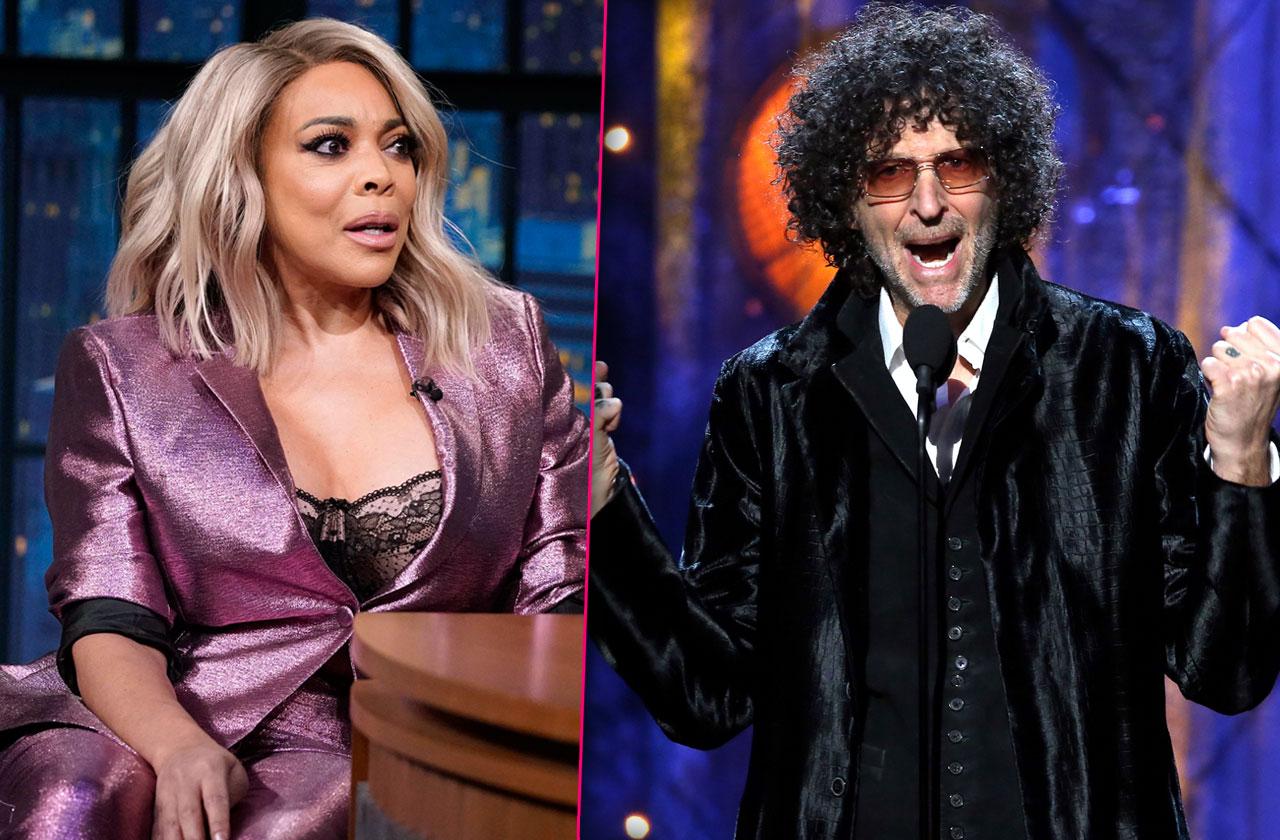 Howard Stern isn't letting Wendy Williams get away with her digs against him. After the talk show host claimed the shock jock went "Hollywood," he fired back in an expletive-filled tirade that took aim at her rocky marriage and health issues!
"Jealous b***h," Stern's shocking rant began. "You are nobody to me. You'll never be me. You'll never be me. You can pretend to be me, you can pretend to be like me, but you're not."
Article continues below advertisement
Stern, 65, continued, "You don't have my wit and you don't have my talent. You couldn't have that career. You're a fly."
The feud started when Williams, 54, talked about the Sirius XM Radio show host's upcoming book Howard Stern Comes Again on The Wendy Williams Show.
"Howard is so Hollywood right now," she said on the episode. "And Howard, I love you, but since you've gone Hollywood, everything you say is so predictable. Every story is going to be about, 'Oh, I love this one, and then we went on their yacht.' He's a Hollywood insider, which sucks."
She ended the rant with, "You started like me, being of the people. But at some point you sat behind the microphone for too long and now you are the people."
Stern asked Williams what evidence she has that proves he is "Hollywood."
"I grew up a scumbag and I'm still treated like a scumbag. What because I found success now I'm 'Hollywood?' She doesn't know who I'm hanging out with. She doesn't know what I do."
Article continues below advertisement
He continued, "All she talks on that show is about Hollywood. That's as Hollywood as you get. If anyone in Hollywood called her to hang out, she'd be there in two seconds."
Stern then explained how hard he works.
"I work my a** off on this show to make sure that it's good," he said. "Just shut up. I have struggled my entire life through thick and thin to actually get out there and do something that actually means something to people. That's such an insult to me."
He continued that Williams isn't the 'Queen of All Media.'"
"You haven't earned that title," he said. "You haven't done anything. You haven't had the career I've had. I had radio stations firing me, I had the government on my a**. I never backed down from a fight in my life."
He then told Williams to worry about her husband instead of him.
"F*** you and your dumb show and your mystery illness," he said. "She disappears for two months, nobody knows why, and now she's questioning me? I never fainted on my show either."
Article continues below advertisement
The tirade continued, "I'm not somebody you want to f*** with, honey. I don't want to hear your bulls**t. And you're not a nice person. Nobody likes you. That's why you can't go Hollywood."
He alleged her staff "was doing a dance over at The Wendy Williams Show when she was out."
It's been a rough few months for Williams. As RadarOnline.com readers know, Williams took a three-month absence from the show.
The hiatus came amid concerns for her health and her husband Kevin Hunter's cheating allegations. She denied the infidelity.
Do you think Williams will respond? Sound off in the comments.
We pay for juicy info! Do you have a story for RadarOnline.com? Email us at tips@radaronline.com, or call us at 800-344-9598 any time, day or night.