Howard Stern Slams Lori & Felicity's Kids Over College Admission Scandal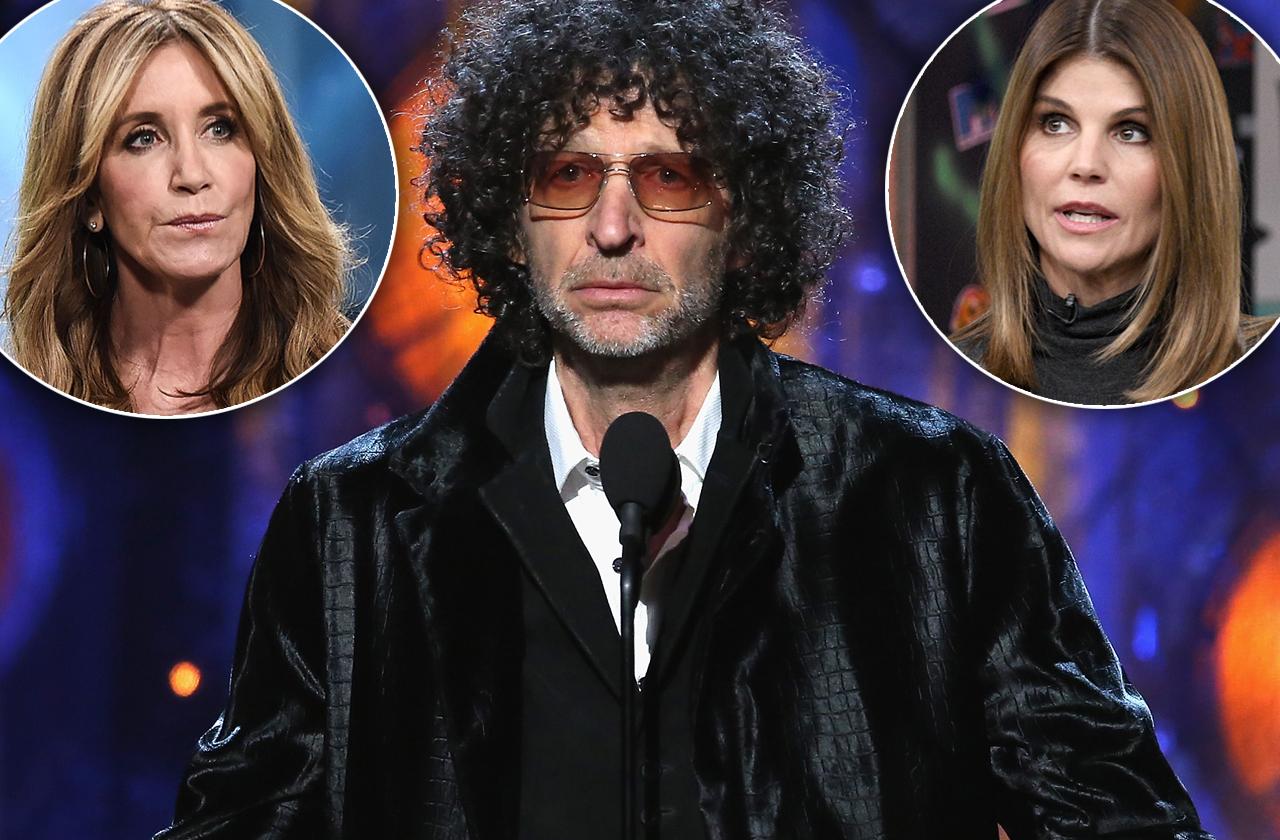 Article continues below advertisement
He joked.
RadarOnline.com readers know Loughlin, 54, and Huffman, 56, were among the 46 people arrested for their alleged involvement in the bribery and money laundering scam. Shocking emails they allegedly sent to an involved third party revealed the stars paid hundreds of thousands of dollars to get their children accepted into elite universities.
"I got into idiot school. I got into Boston University for basic studies. That was for people who were so moronic in high school — that were so stupid and had s**tty SATs.... they did pay for my education. But they never bribed anyone or put me on the rowing team," Stern, 65, continued, bashing the actresses.
The radio mogul explained that when it came time for his three daughters to apply to college, he let them figure it out on their own.
"As a parent, I love my girls," Stern said. "And my girls all went to college and very good schools by the way... but I tell them they will have to make it on their own."
Stern called out the actresses' children for being under-qualified, and bashed their parents for setting them up for failure.
Article continues below advertisement
"But you know, you wonder, even if you get your kid in, the way Lori Loughlin or Felicity Huffman did, I mean these kids are still big dummies," Stern said. "I don't know how they'll get through school, because these are good schools."
He said knowing he succeeded on his own is what makes him feel proud of his accomplishments — and that's something the actresses' kids will not be able to boast about after this scandal.
"I mean I'm so proud of myself for doing things on my own. Even if things hadn't worked out, okay, it's my own doing," said Stern.
"I have mixed feelings," Stern continued. "Part of me says, 'f**k these kids, let them do whatever they want, but I'm going to f**king succeed somehow.' But on the other hand, I do have a real anger towards this, because some kid who busted their balls in high school got axed out for Lori Loughlin or Felicity Huffman's kid and it's so god d**m unfair, you know?"
Article continues below advertisement
As RadarOnline.com previously reported, Loughlin and Huffman are being charged for defrauding universities and testing centers.
During a press conference, authorities said "Ms. Felicity Huffman took advantage" of the SAT system by using hefty bribes.
The Justice Department official did not name Loughlin but said "two well-known actresses," were among the 33 "parents nation-wide" that hired William Singer "to defraud universities or testing centers."
"All of them knowingly conspired with Singer and others to help their children cheat or buy their children's admission to elite universities through fraud," the authorities said continued.
Huffman was arrested on Tuesday, March 11 and posted bail.
Loughlin turned herself in this Wednesday morning.
We pay for juicy info! Do you have a story for RadarOnline.com? Email us at tips@radaronline.com, or call us at 800-344-9598 any time, day or night.