Howard Stern Slams 'Man' Wendy Williams As 'E.T. In A Wig'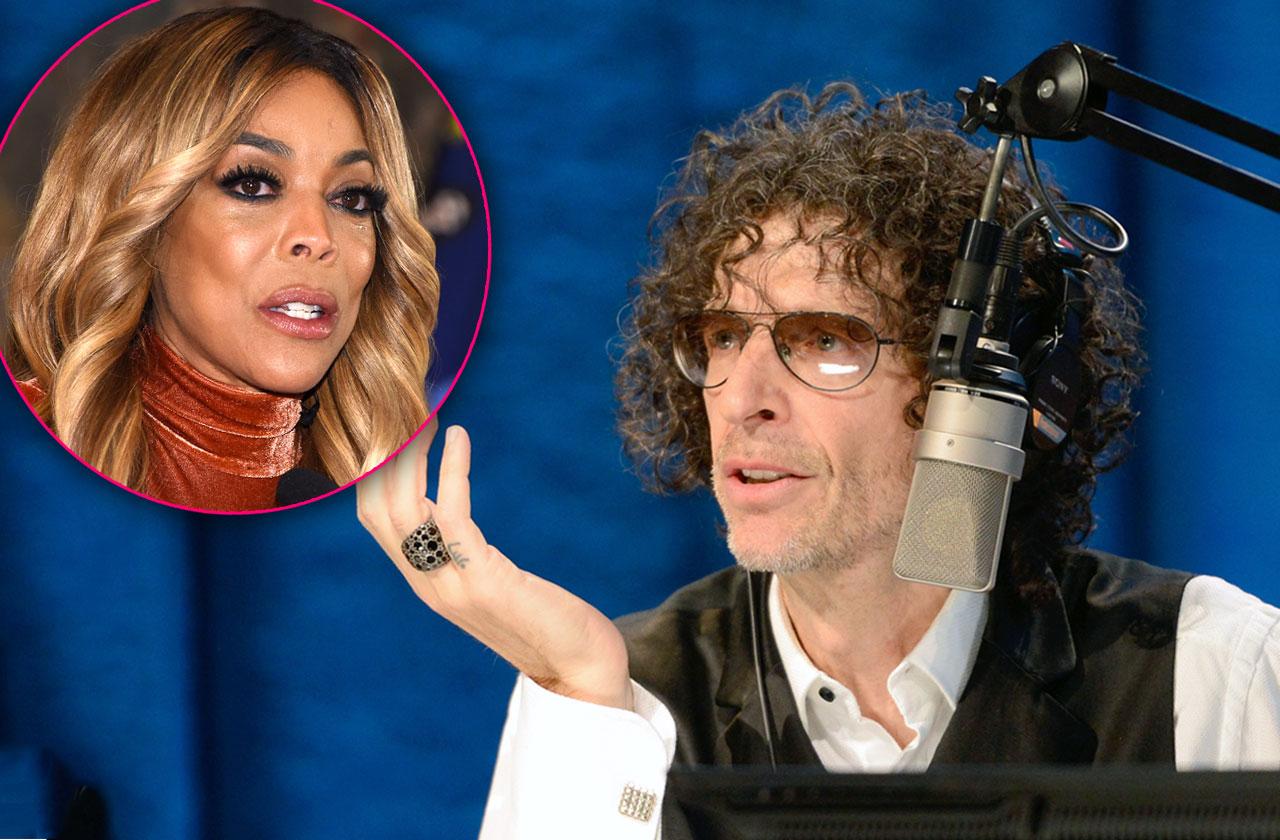 Howard Stern went on an epic and shocking tirade Wednesday against Wendy Williams on The Howard Stern Show —slamming her with insults, including "cow face" and E.T. with a wig"!
As RadarOnline.com previously reported, the bitter feud between Stern, 65, and 54-year-old Williams was sparked after she claimed the shock jock went "Hollywood."
"I went Hollywood? What's wrong with this broad?" Stern blasted on the Mar. 13 broadcast. "She's going to have me unloading on her in two minutes. I'll f**king unload on her. I can f**k this broad. She's f**king with the wrong a**hole. I'm going to say some s**t I'm going to regret. I know it."
Article continues below advertisement
The self-professed "maniac" with "a very thin skin" went on to bash Williams to the point his cohost Robin Quivers grew uncomfortable.
"This girl f**king disappeared for a year. You better be careful. I've had her on this show. We've had a nice relationship, but if we are going to go there, I'll go there. Don't f**k with me," said Stern before ratcheting up his attacks.
"What a c**t. What a f**king bug-eyed c**nt. F**k you. You heard me, f**k off, c**t!" he ranted. "The last time I had her in here, she was giving me some real attitude about this Hollywood crap. You have those big fake tits and I'm Hollywood? Shut the f**k up. C**t."
"Ugh, he kisses everyone's a**," Stern said, imitating Williams.
He then responded to the mimicked comment: "I'm not kissing your a** now, c**t face. F**k off. What the hell is wrong with her. Broad doesn't have an original thought in her g**damn head."
A seemingly surprised Quivers chimed in with: "Oh my goodness."
But Stern wasn't done and went on to attack Williams because of her spouse, Kevin Hunter, who has been caught up in cheating allegations.
Article continues below advertisement
"Worry about your husband, not me. F**k off. Sick of her and her bulls**t show," he said.
Stern then played a clip of Williams telling him he's lost touch with his audience after sitting behind the mic for so long.
"Oh, she's of the people with her fake tits and the bulls**t and the botox," Stern blasted after the recording. "Yeah I'm the people, I just had this charmed life, you cow. Broad face b****h. Shut the f**k up."
"I work off my a** on this show day in and day out to make sure it's good and cow face has to open her mouth and say that I suck," he continued. "I'm not sucking your d**k now, am I?… was she born a woman or a man? F**k off. What a c***t. F**king Skeletor b****h. Keep your opinion to yourself about me. I bet you $20 bucks she pees standing up. I'm just tired of her. A**hole. I'm done with her."
"Well It was a nice friendship, I guess it's over," Quivers replied.
"And guess what, I never fainted on my show, either," added Stern, who completed his tirade by saying Williams looked like "E.T. with a wig."
We pay for juicy info! Do you have a story for RadarOnline.com? Email us at tips@radaronline.com, or call us at 800-344-9598 any time, day or night.