Network Denies Cow Corpses Were Mutilated For Kevin Costner's 'Yellowstone'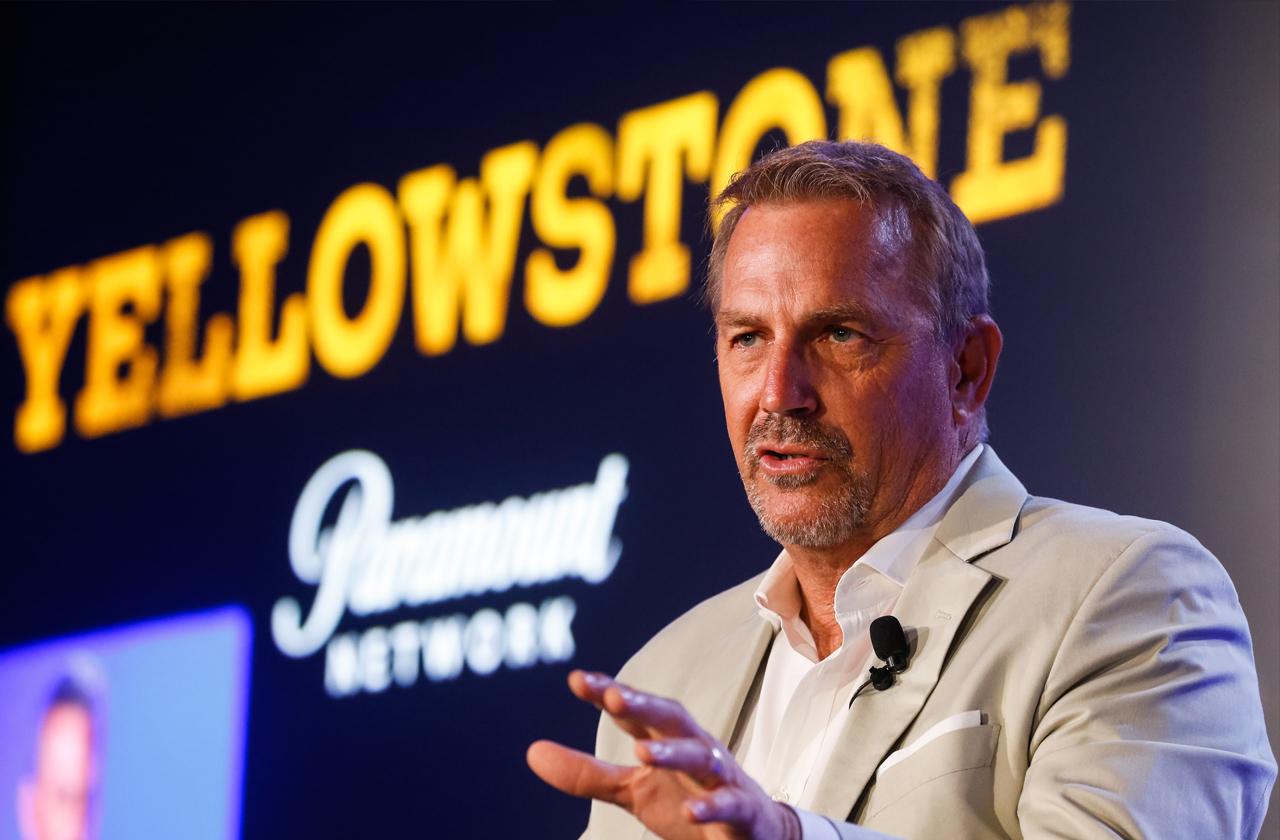 The Paramount Network has denied a shocking accusation that cow corpses were "mutilated" for Kevin Costner's TV western show Yellowstone, according to TheWrap.
Paramount Network has called those charges "inaccurate."
On Wednesday, October 10, the animal rights organization PETA claimed a "whistleblower" told them that "dead cows' hindquarters and necks had been hacked apart" for use as props, and that "the bodies of others were likely left to rot in the sun or manipulated in order to appear bloated for a scene."
Article continues below advertisement
But Kurt Patat, Paramount Network SVP of communications told TheWrap, "Paramount Network takes animal safety very seriously and with utmost professionalism.
"The production has taken necessary precautions to provide for animal safety and their well-being on set. All animals are monitored on set by professional handlers. We have been in touch with PETA which presented us with inaccurate claims that we were able to correct including no cows were killed or mutilated for the scene in question," Patat said.
But PETA's source had contended that concerns from crew members who questioned why fake cows weren't being used instead "were essentially shrugged off."
According to the famed animal rights group, crew members on Yellowstone had reportedly found it "almost impossible" to wash the smell from the decomposing cow carcasses off their bodies.
PETA said, "Exposure to animal carcasses can cause disease transmission to humans and lead to contamination of the environment.
Article continues below advertisement
"The slaughterhouse industry is a violent and cruel one, and to use the bodies of animals who were subjected to that cruelty for a TV stunt is not only disrespectful but also extremely wasteful," PETA senior vice president Lisa Lange said in a statement.
The organization has attacked movies for alleged animal cruelty in the past, as RadarOnline.com has reported.
Now, a spokeswoman has said, "PETA is calling on Kevin Costner and the producers of Yellowstone to come clean about how and from where the animals were purchased, cut the gruesome scenes, and pledge to use only props and other cruelty-free alternatives in the future.
"We still don't have clear answers from the production as to where the cows came from, when and where they were slaughtered, who ordered the slaughter, when they were transported to the set, etc.," the PETA spokeswoman told TheWrap on Wednesday. "Cows for Yellowstone very well could have been intentionally slaughtered for the show — and so far, we don't have information proving otherwise."
Paramount Network has staunchly denied PETA's accusations, but the animal rights group is standing by them.
We pay for juicy info! Do you have a story for RadarOnline.com? Email us at tips@radaronline.com, or call us at (866) ON-RADAR (667-2327) any time, day or night.