Rory Feek Suffers Another Tragedy With 9-Year-Old Child's Death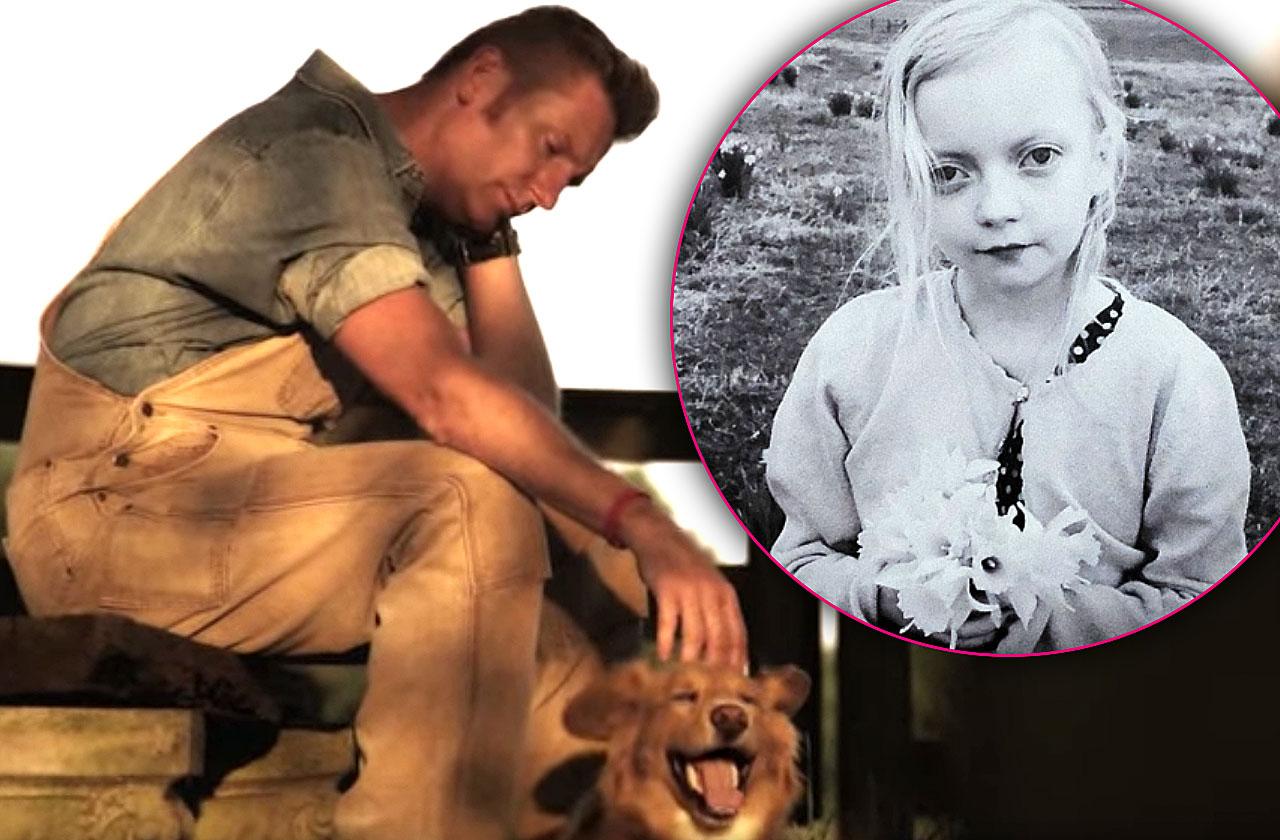 Article continues below advertisement
His daughter, Heidi Feek, first revealed the news of Scout's death, sharing a GoFundMe page set up for the little girl's devastated family.
"My dear special friend, Scout passed away the day before yesterday. I am beyond devastated, as is everyone who knew her. I am not religious, but I do believe she was an angel on this earth. I am so thankful for all of the memories I have with her, and will carry them with me my whole life," Heidi wrote.
Rory explained how he helped the family keep their daughter close to them, as he had when his wife passed away after her heartbreaking cancer diagnosis.
"It was the morning after our neighbor Scout had passed away and myself and another friend were at Gabe & Mandy's neighbor's house, and I was talking to Mr. Wayne, the man in his eighties now who owns their farmhouse and the land all around them. I was there to ask if it would be okay if Scout could be buried in the cemetery behind their farmhouse… so like Joey here at ours… Scout could be only a few hundred yards from the yard she played in. Close enough for her mama and daddy to still see her. Feel her. Remember her."
Article continues below advertisement
Rory described how his neighbor reacted: "When I asked Wayne, big tears filled his eyes, and he said, 'Edna and I would be honored to have her here.'"
Scout's family detailed her sad death on their GoFundMe page. "Scout Reese McCauley was as brave as a lion, a special girl with a huge heart, a girl that lived with a rare condition called Loeys-Dietz Syndrome that affects connective tissue throughout her body. Scout faced her first surgery when she was a month old and had two more before her second birthday. Countless hospitalizations, surgeries and doctor appointments, Scout and her family have been strong and lived life to the fullest.
"Scout left this earth suddenly on January 5, 2019 after a life full of love for family and friends. In just 9 short years, Scout left a significant impact on all of the lives she touched. All those that knew her, loved her and could all tell special stories of time spent with her."
Rory recalled the sad funeral for the little girl, noting that his three children, including his daughter Hopie who married her girlfriend in late 2018, attended the funeral with him.
Article continues below advertisement
"The day I drove home with my old iPhone in my suitcase, was also the day of Scout's funeral. As I pulled in our gate and parked my truck, Heidi and Hopie and Indiana were walking out the door of our farmhouse, headed across the driveway for Scout's funeral service which was held in our barn. I scooped up the baby and ran upstairs and put on some black bibs and a few minutes later took a seat next to my girls at the service. It was hard to hold back the tears during the barn service and at the gravesite between Wayne and Gabe's houses. Thinking about how lucky I am to have my little one run into my arms after being without her for a week - and knowing that it had been a week since Gabe and Mandy had held Scout in their arms - and that this side of Heaven, they'd never get to experience that again."
We pay for juicy info! Do you have a story for RadarOnline.com? Email us at tips@radaronline.com, or call us at 800-344-9598 any time, day or night.
For the biggest celebrity news stories of the day, controversies, crime, and other hot topics listen to our new podcast 'All Rise' below!