Rory & Indiana Feek Receive Standing Ovation At Joey's Funeral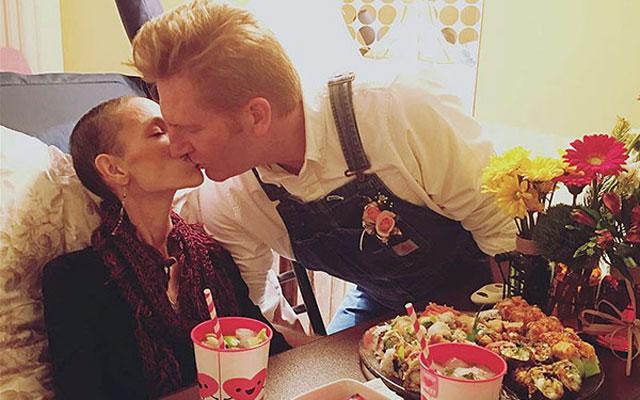 Hundreds of friends and family gathered together at the Alexandria-Monroe High School gymnasium in Alexandria, Indiana, on Sunday to say their last goodbyes to Joey Feek.
As Radar previously reported, the singer-songwriter lost her battle with ovarian cancer on Friday, March 4, 2016.
The emotional service included heartfelt remarks from the 40-year-old's husband, Rory, her sisters and even her high school teachers and basketball coaches.
Article continues below advertisement
The memorial also included sing-alongs of Joey's favorite songs, including "Lean On Me."
Rory and the couple's 2-year-old daughter Indiana, who has Down Syndrome, later made an appearance, receiving a standing ovation from the crowd.
Before the funeral, Rory, 49, wrote about Joey saying goodbye to her little girl just days after her second birthday.
"She asked me to bring our baby in. And so … I set our little Indy on Joey's lap and we all cried with my wife as she told her how much her mama loved her and, '…you be a big girl for your papa… and that mama will be watching over you.' And then she pulled Indiana up and she kissed her," he wrote of the special moment.
Rory shared that he and Indy and his two older daughters from a previous marriage, will return home to the family farm in Tennessee.