Bitter Feud, Gay Secret & Shock Abortion: Inside Penny Marshall's Biggest Regrets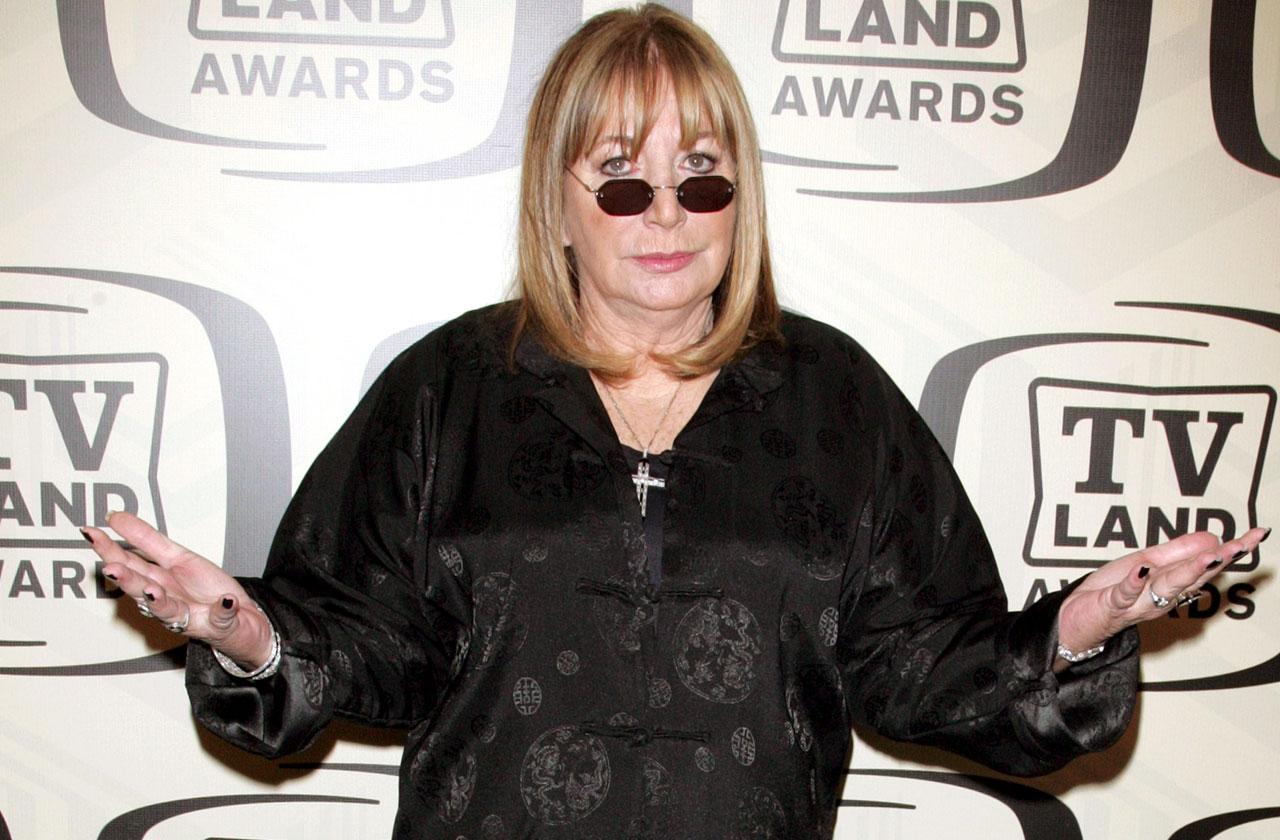 Laverne & Shirley cutup Penny Marshall went to her grave regretting that she didn't mend her broken bond with co-star Cindy Williams until years after their show ended.
"We were both stubborn and refused to give in," Marshall said before her death at 75 on Dec. 17 from diabetes complications.
According to sources, the two were so competitive their agents stood in the wings with stopwatches timing how long each one was on camera!
Article continues below advertisement
"Each was paranoid that the other would be seen as a bigger star," said an insider close to the hit sitcom that ran from 1976 to 1983.
Despite that, they were very close — until Williams married musician Bill Hudson, who started to make demands about how the show would handle her pregnancy.
"Bill was a pain in the a**," Marshall once groused. "She was having a baby. She thought he was being protective — but he wanted to be a producer. So that's what happened."
The two actresses didn't speak for decades. They reunited in 2013 on the Nickelodeon show, Sam & Cat.
"It was like they were never apart," noted a source. "They were immediately like sisters again. Penny was haunted by that, because she realized they lost nearly a lifetime of friendship over something they could have worked out years ago."
Marshall was also troubled for years by a dark secret that she only shared with those closest to her — she had an abortion late in life.
Article continues below advertisement
"I was 40-something years old," recalled Marshall — who also directed the hit movies Big and A League of Their Own. "I had a kid already and my womb wasn't crying out. I talked to my brother, Garry, and we weighed the pros and cons."
"My pal Joe Pesci even offered to be the father and help me raise the child, but I didn't want to do that to him," she added.
She never revealed the father or the guilt she carried for the rest of her days, according to a source.
Penny shared a longtime friendship with Carrie Fisher. The two were so tight they were rumored to be lesbian lovers.
When late night host Arsenio Hall hinted at their unusually close relationship, Fisher jokingly called Marshall, "my lover," and quipped: "I love a chick with an 'L' on her chest. I just can't resist."
Marshall was devastated when Fisher suffered a fatal heart attack in December 2016, just five months after her brother, Happy Days creator Garry Marshall, passed.
Article continues below advertisement
"The loss of the two people closest to her was like a one-two punch she couldn't recover from," a source said. "After that, Penny lost the will to live."
We pay for juicy info! Do you have a story for RadarOnline.com? Email us at tips@radaronline.com, or call us at (866) ON-RADAR (667-2327) any time, day or night.
For the biggest celebrity news stories of the day, controversies, crime, and other hot topics listen to our new podcast 'All Rise' below!