'Little Women' Sex Scandal: Court Demands Matt's Medical Records In Assault Case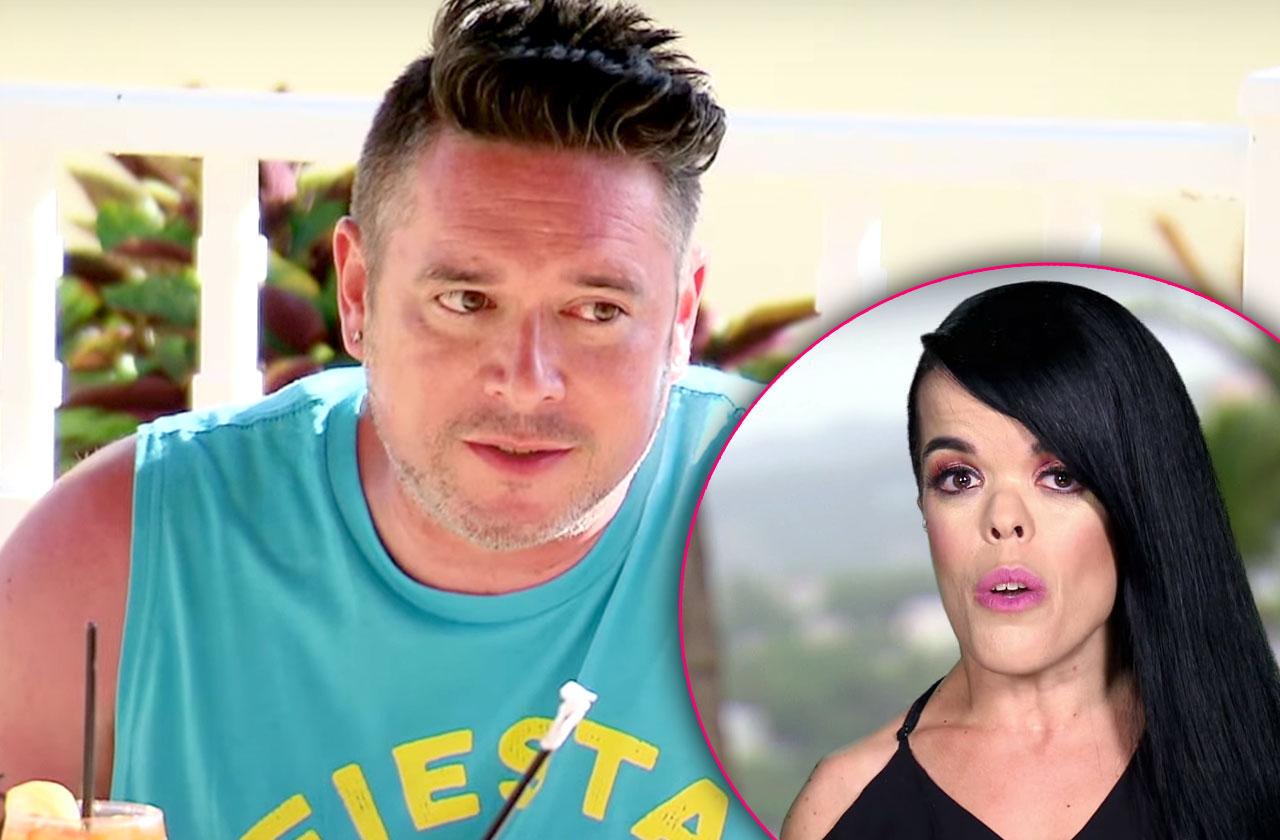 Briana Renee's estranged husband Matt Grundhoffer was accused of sexual assault by a minor patient while working at Child Study Treatment Center in Washington. Although the Little Women: LA star isn't listed as a defendant, he was accused of the crime.
In a bombshell development, RadarOnline.com can exclusively reveal the court ordered Grundhoffer's medical records and other personal information.
In court papers obtained from Pierce County Superior Court in Washington, defendants Department of Social and Health Services and, Child Study and Treatment Center filed a motion for a protective order against the plaintiff on December 12, 2018.
Article continues below advertisement
The defendants filed the motion because the plaintiff requested documents that contains confidential information about non-parties.
"Some records concerning Plaintiff's care at CSTC include the names and information of other minors psychiatrically committed at CSTC who are not parties to this case," the filing read. "DSHS does not have authority to disclose information or records from Plaintiff's file which contains other non-parties information or records concerning their care, mental health, or other protected health information or conditions."
Defendants want the court to determine "if the information sought is discoverable and set the terms and conditions for disclosure, if any, through a Protective Order."
The plaintiff requested all documents and records of any type concerning Grundhoffer on June 15, 2018.
The request includes statements, e-mails, investigation notes, medical files, nursing files, social worker files, employee files, administrative files or files held by any investigator, employee or administrator for defendant, voice messages, emails, text messages, photographs and videos.The plaintiff is also asking for potential records regarding "any reports of incidents or security reports regarding Grundhoffer and all documents associated to investigations resulting from those reports."
Article continues below advertisement
The victim asked for records regarding Grundhoffer having potential unprofessional or inappropriate contact with patients or staff while working at Child Study and Treatment Center.
In the court's response, the protection order was granted.
In regards to Grundhoffer, "Defendant shall produce copies of these files unredacted as to the names and personal information, including medical, psychological, alcohol and chemical dependency treatment, sex offender status and any related CPS referrals or law enforcement contacts of the following individuals."
Grundhoffer is listed as one of the individuals.
As RadarOnline.com broke in June, an alleged victim, whom RadarOnline.com has chosen not to name, sued the State of Washington, Department of Social and Health Services and Child Study and Treatment Center on June 4, 2018.
The alleged victim claimed she came into contact with Grundhoffer, who worked as an employee and counselor when she was a minor patient from September 2009 to November 2010.
Article continues below advertisement
"Defendants knew or should have known that Grundhoffer posed a danger to Plaintiff and others at CSTC," the court papers read. "Plaintiff met Grundhoffer at a time when she was a minor child and vulnerable."
"Grundhoffer manipulated that vulnerability by grooming Plaintiff during their counseling sessions for a romantic relationship and breached his ethical duties by engaging in a sexual relationship with Plaintiff while she was a patient, a minor child and held at CSTC," the file continued.
Playboy Mansion Sexual Assault Case, Reveals Plans To Release Transcript!
The Plaintiff alleged she "developed an emotional dependency" on Grundhoffer based on his position of authority and trust. She claimed it was breached when he "pursued a personal and sexual relationship."
In the Defendant's answer to the complaint, they admitted the plaintiff met Grundhoffer when she was a minor child, but they were "without knowledge or information sufficient to form a belief as to the truth" of the sexual assault.
Article continues below advertisement
Grundhoffer has been listed as a witness in the trial.
Renee, 35, filed for divorce from Grundhoffer on November 30, 2017 after a number of sexting scandals.
Then on December 8, 2017, she filed a request for a domestic violence restraining order against him for her and their son Maverick.
She claimed to have found graphic sexual messages between Grundhoffer and another woman on November 28 that allegedly involved bestiality and the proposal of sex acts with minor children, including the proposal of involving sex acts with Matthew's minor child from a previous relationship.
In an August 1st court hearing, a judge granted the restraining order for five years. The case remains ongoing.
We pay for juicy info! Do you have a story for RadarOnline.com? Email us at tips@radaronline.com, or call us at (866) ON-RADAR (667-2327) any time, day or night.