Final Words, Meal, & Christmas Carol: George H.W. Bush's Last Hours Revealed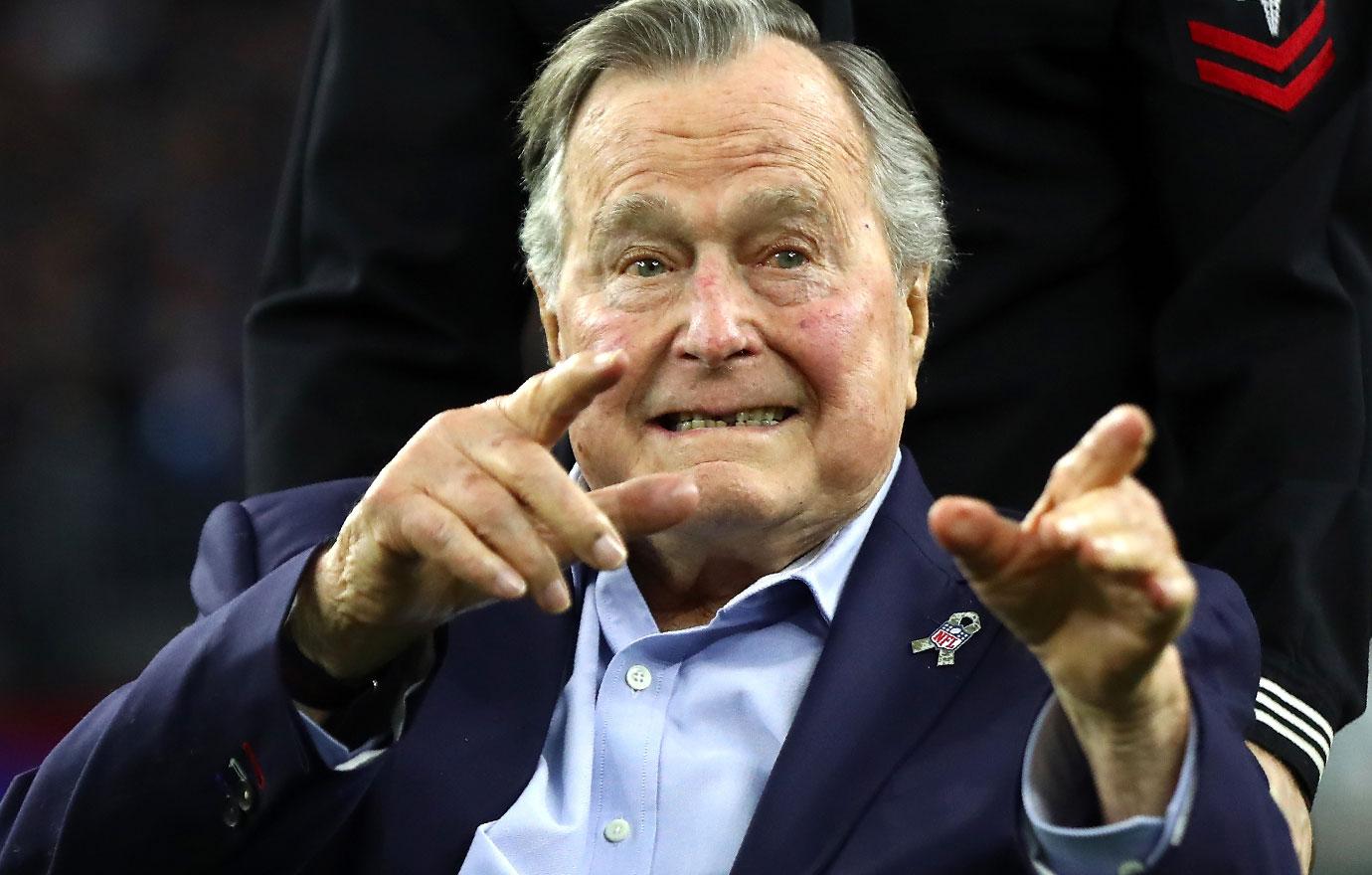 Former President George H.W. Bush died on Friday night at the age of 94—and now, one of his closest friends has revealed his final moments.
41 passed away peacefully surrounded by family at his home in Houston, Texas.
But his pal James A Baker III, Bush's friend and former secretary of state, has told the New York Times that he had spent most of his last week sleeping in bed.
However, Bush, who grappled with a form of Parkinson's and was previously hospitalized with pneumonia, showed his old spirit when Baker stopped his home on Friday to check him.
Article continues below advertisement
Baker said that Bush chirped to him, "'Where are we going, Bake?'
His former cabinet member answered, "We're going to heaven."
Bush replied, "That's where I want to go."
Within 13 hours, he would be gone.
According to the Times, other friends and family members had rushed to the former POTUS' side, including Baker's wife Susan; Jean Becker, Bush's longtime chief of staff; and the Rev Dr. Russell Jones Levenson Jr, rector of St. Martin's Episcopal Church in Houston. Various nurses and doctors tended to Bush.
Acclaimed Irish tenor Ronan Tynan stopped by and sang the Christmas carol classic "Silent Night" while Bush, whose presidency had been haunted by his famous phrase, "Read my lips. No new taxes," mouthed the words. The singer also performed a Gaelic song for America's former leader.
Baker said Bush had a last breakfast of three five-minute soft-boiled eggs, a bowl of yogurt and two fruit drinks.
"Everybody thought…he's bounced back again," Baker told the Times.
Article continues below advertisement
The ex-President had his final conversation with his namesake son, George W., who followed him in the nation's highest political office.
On a speaker phone call with his son, after which George W. called him a "wonderful dad" and told him that he loved him, Bush Sr. replied, "'I love you, too" to 43. Those were his final words.
Baker sighed to the Times on Saturday, "I can't even hardly talk about it without welling up." He said it was a "gentle" death and his longtime friend "was ready."
Bush's son Neil Bush and his wife Maria along with grandchildren Pierce and Marshall Bush were present when the patriarch died.
The nation will honor Bush at his funeral this Wednesday, December 5, in Washington, D.C.
We pay for juicy info! Do you have a story for RadarOnline.com? Email us at tips@radaronline.com, or call us at (866) ON-RADAR (667-2327) any time, day or night.