Groping Claims, Doc's Murder, & Health Woes! George H.W. Bush's Sad Last Days Exposed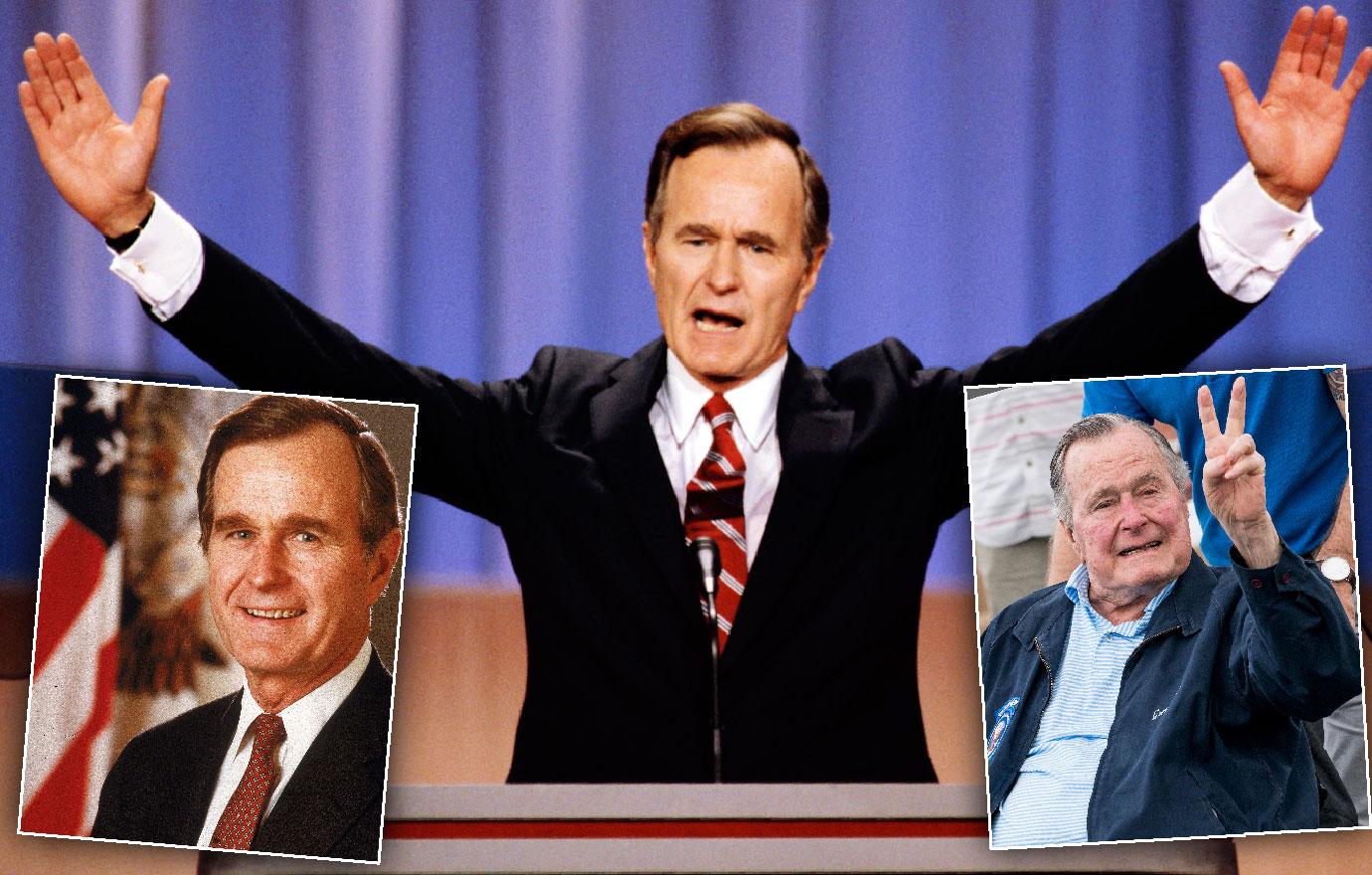 America's 41st President, George H.W. Bush, lived to the age of 94 before passing away on Friday night, November 30, at his Houston, Texas home.
Bush lived an incredible life, being born the son of a senator, serving as a pilot in World War II, becoming CIA Chief and then Vice President to Ronald Reagan, guiding the U.S. through the Gulf War as President, and seeing his namesake son, George W., get elected to the presidency as well.
Article continues below advertisement
Most believe he failed to win a second term as President because maverick Ross Perot ran as a third party candidate, helping Bill Clinton beat Bush.
Despite that one disappointment, Bush never complained. He remained an America icon for the rest of his life. But he died at age 94 just months after his beloved wife Barbara, who passed away in April.
The two shared a 70-year marriage, and before Barbara's funeral on at St. Martin's Episcopal Church in Houston, fragile, wheelchair-bound Bush sat for 20 minutes before her flower-laden coffin and accepted condolences from thousands who lined up to honor his wife.
But Bush's last days were difficult as he was accused of groping women in the past-- in the wake of the MeToo movement. He was shocked when one of his doctors was allegedly murdered. But it was the loss of the love of his life that accelerated his decline. The plucky politician didn't live long after Barbara's death. Scroll through RadarOnline.com's gallery for more.
Article continues below advertisement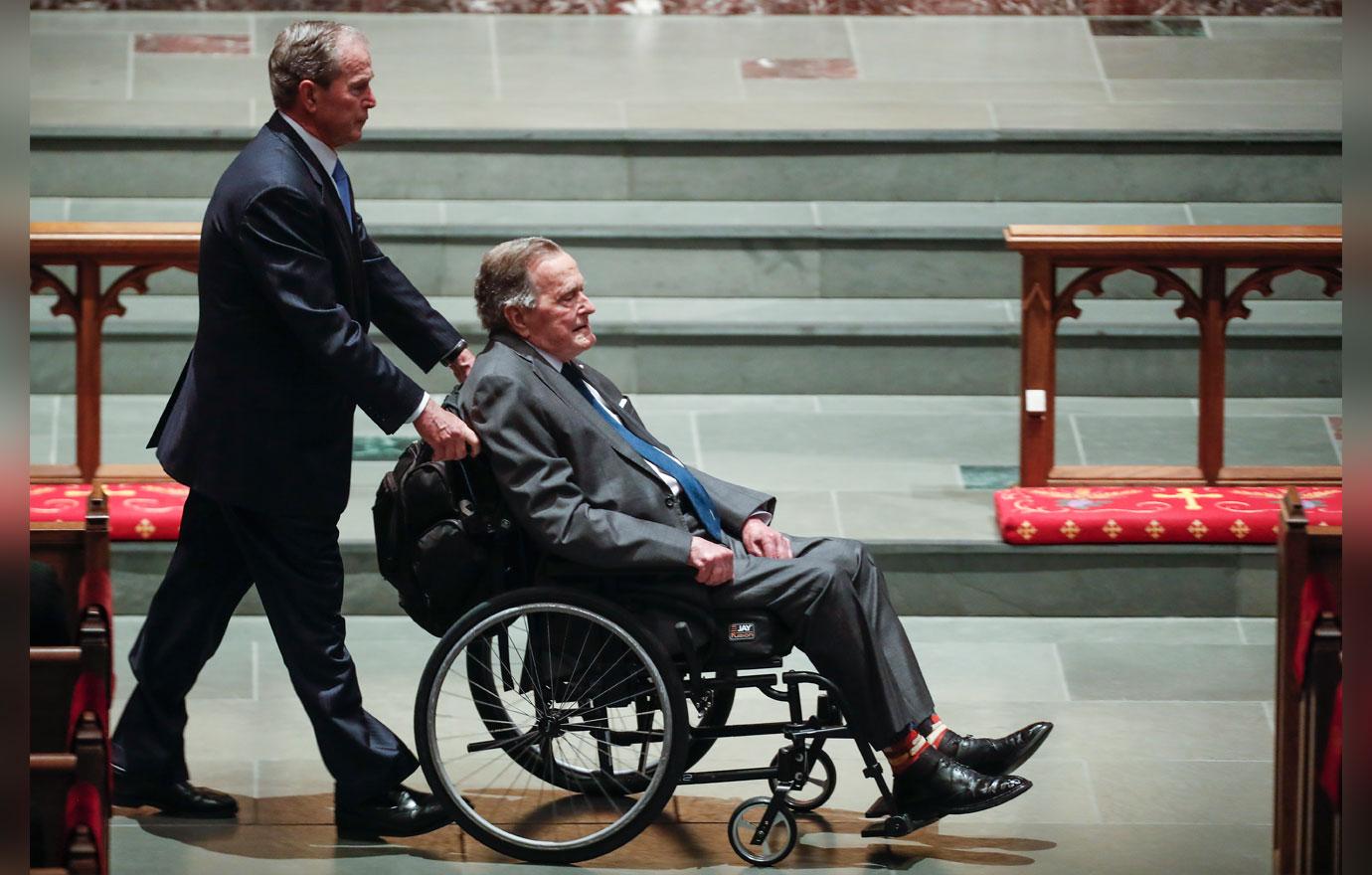 Despite his own fragile appearance this spring, Bush bravely attended his wife's funeral and kept a vigil in front of her coffin. Bush got emotional as he sat in the audience listening to one of their sons, Jeb, deliver the eulogy.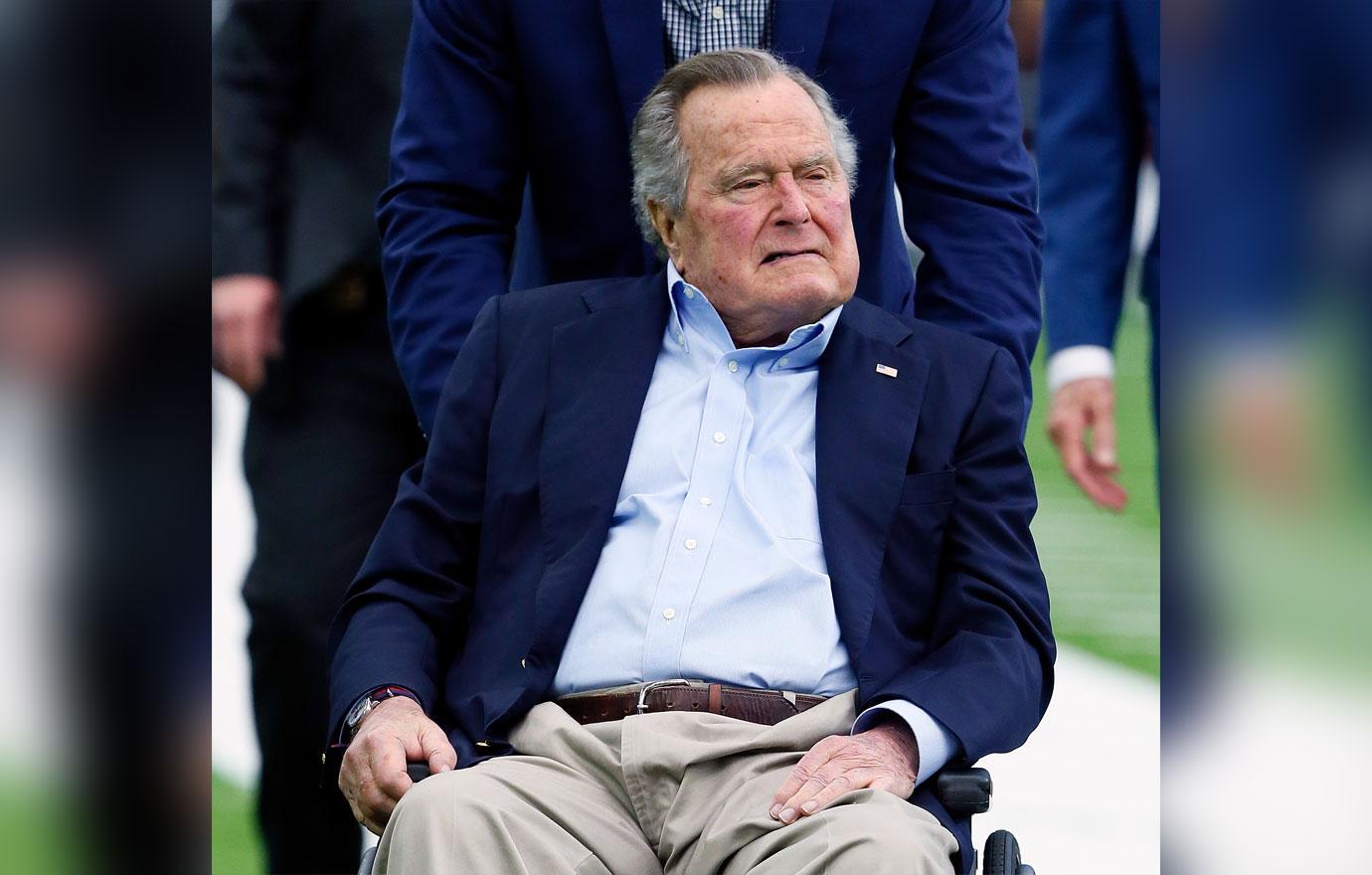 Article continues below advertisement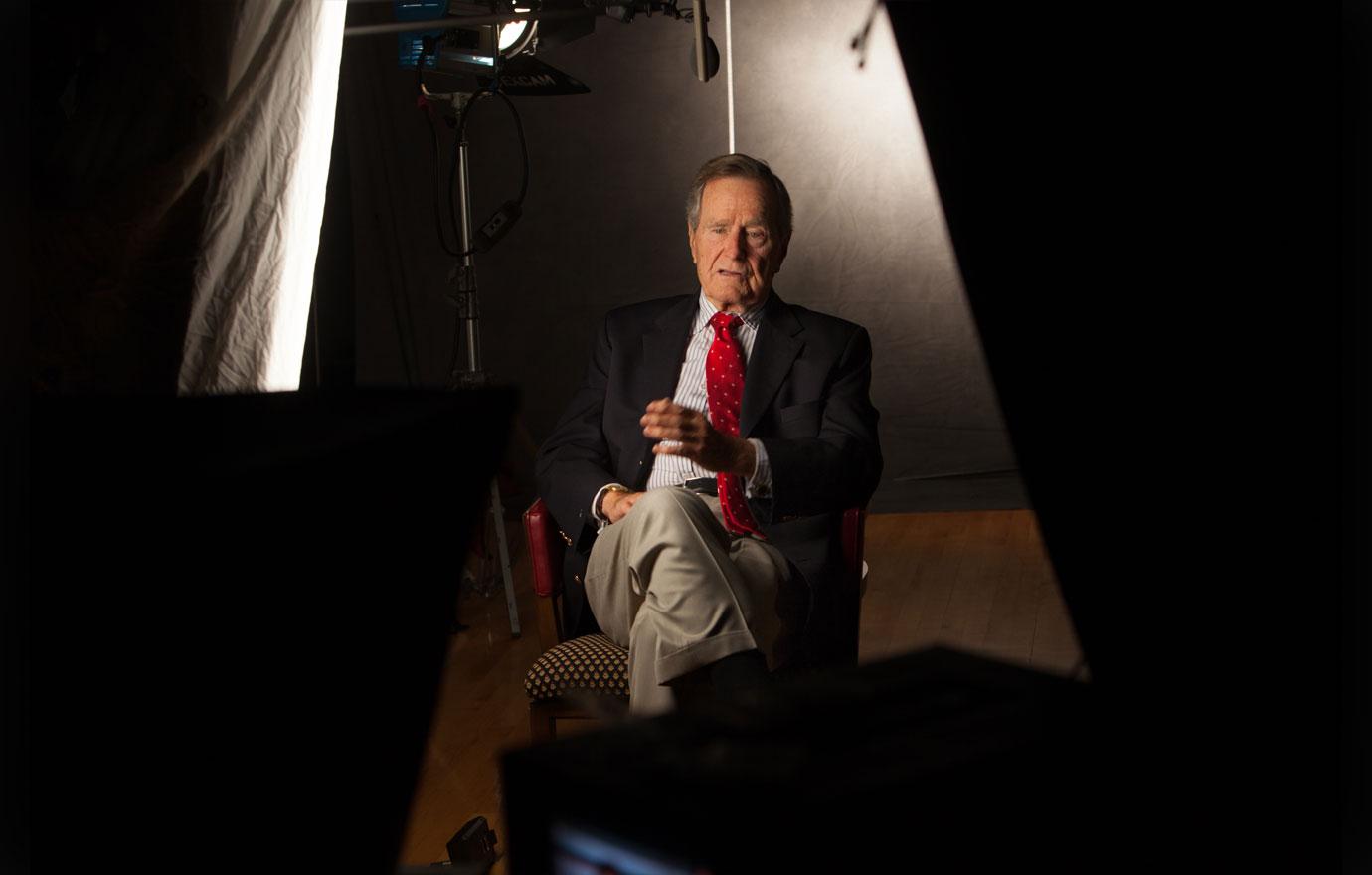 Last year, in the wake of the MeToo movement, two women accused the former President of having groped them in the past. Bush apologized to actress Heather Lind, 34, for groping her backside during a photoshoot – saying he meant it as "an attempt at humor" and he was sorry. Another star, Jordana Grolnick, told Deadspin that her experience with George Sr. was "entirely similar" to Lind's. Bush allegedly joked to the women, "Do you want to know who my favorite magician is? David Cop-a-Feel!"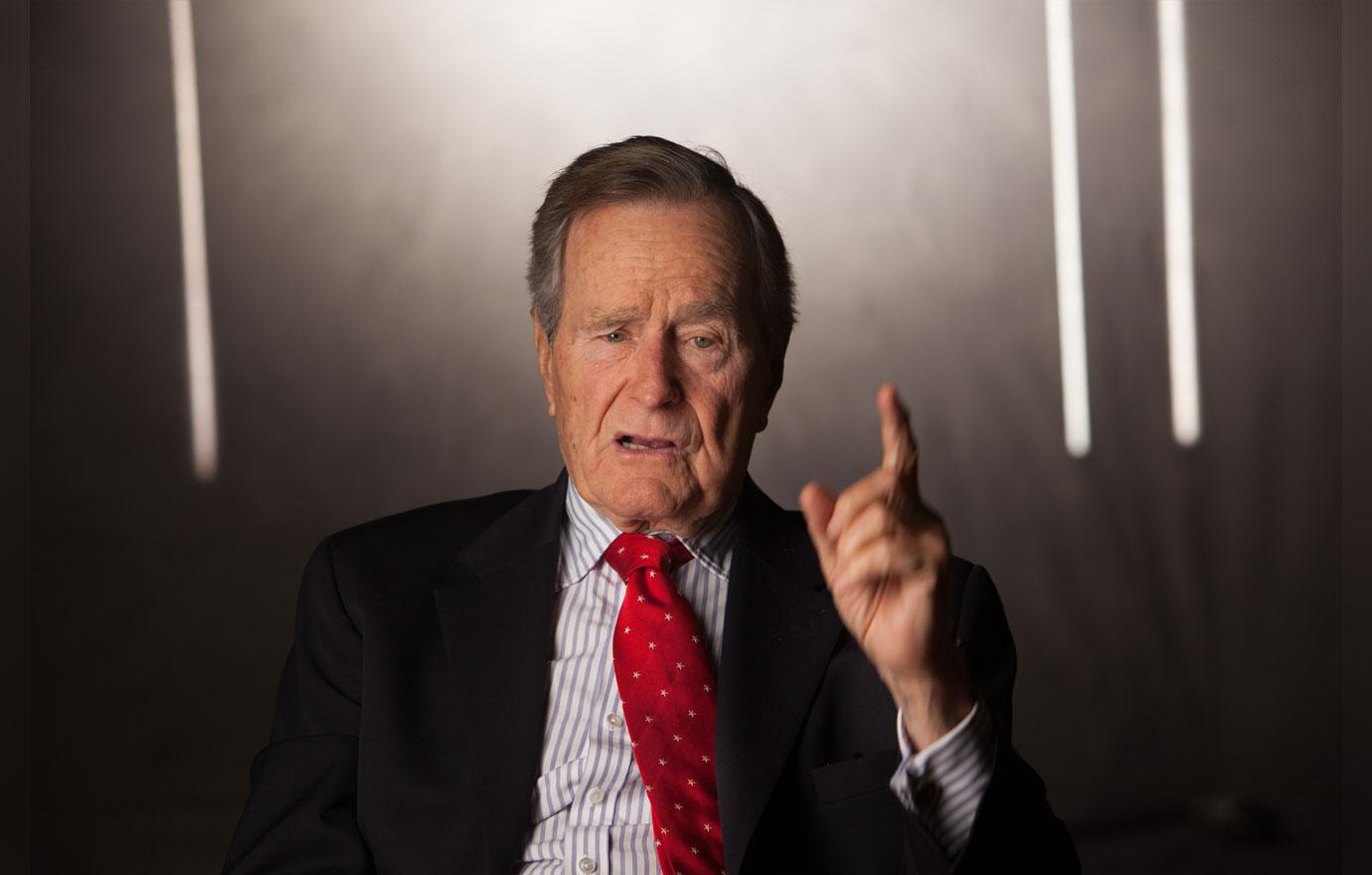 In July 2018, Bush's heart doctor was reportedly shot and killed as he rode his bicycle in Houston, Texas. In what must have been a shocker for the ex-politician in his last days, his cardiologist, Dr. Mark Hausknecht, died after a shooter, who was also riding a bike, fired on the doc near Texas Medical Center. The suspect in the crime later killed himself. After hearing the news of his cardiologist's death, the former President said in a statement that he was "deeply saddened by the tragic circumstances surrounding the untimely passing of Dr. Mark Hausknecht."
Article continues below advertisement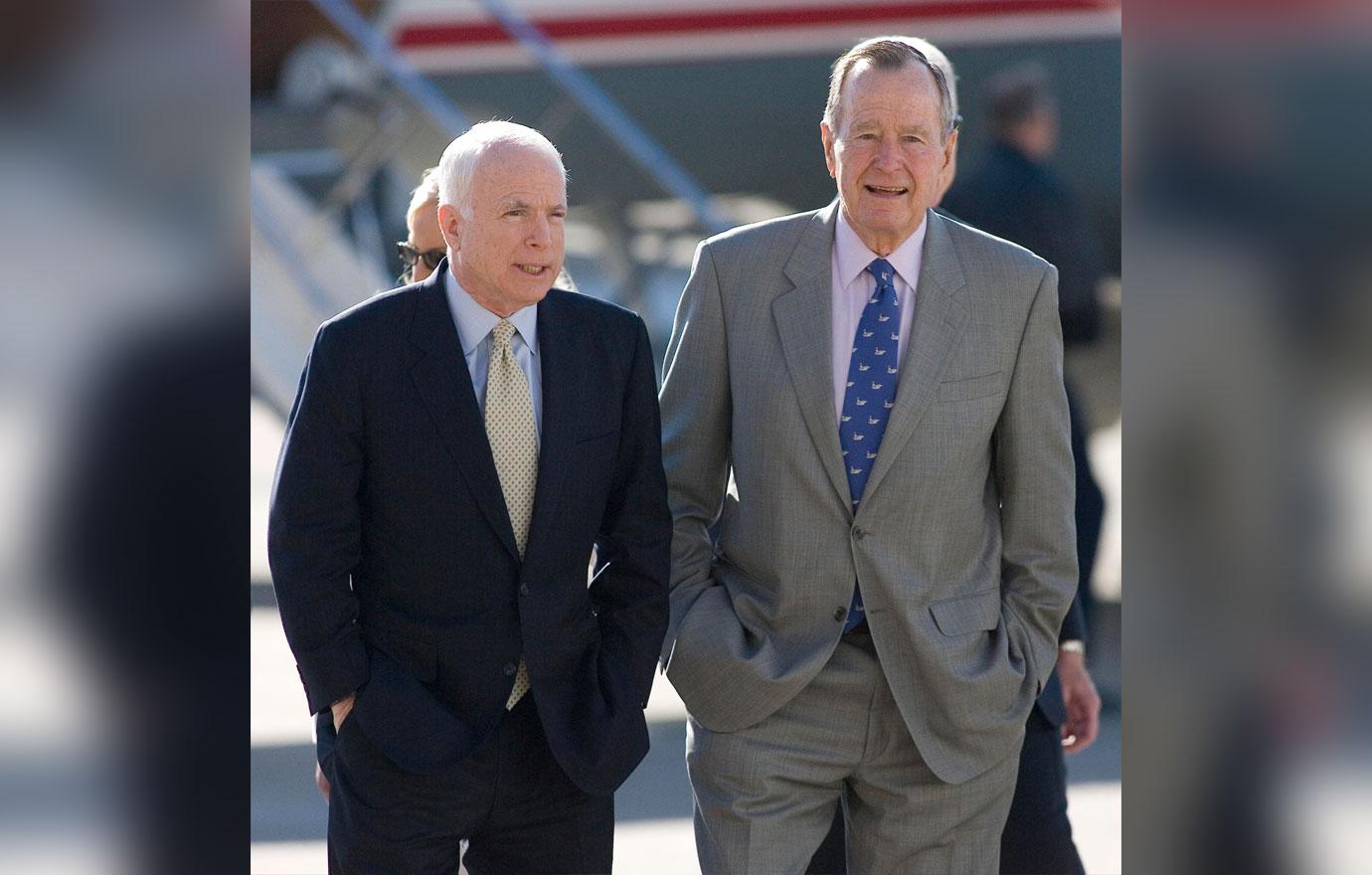 Bush was sad for a Republican pal in September when Senator and former presidential candidate John McCain died.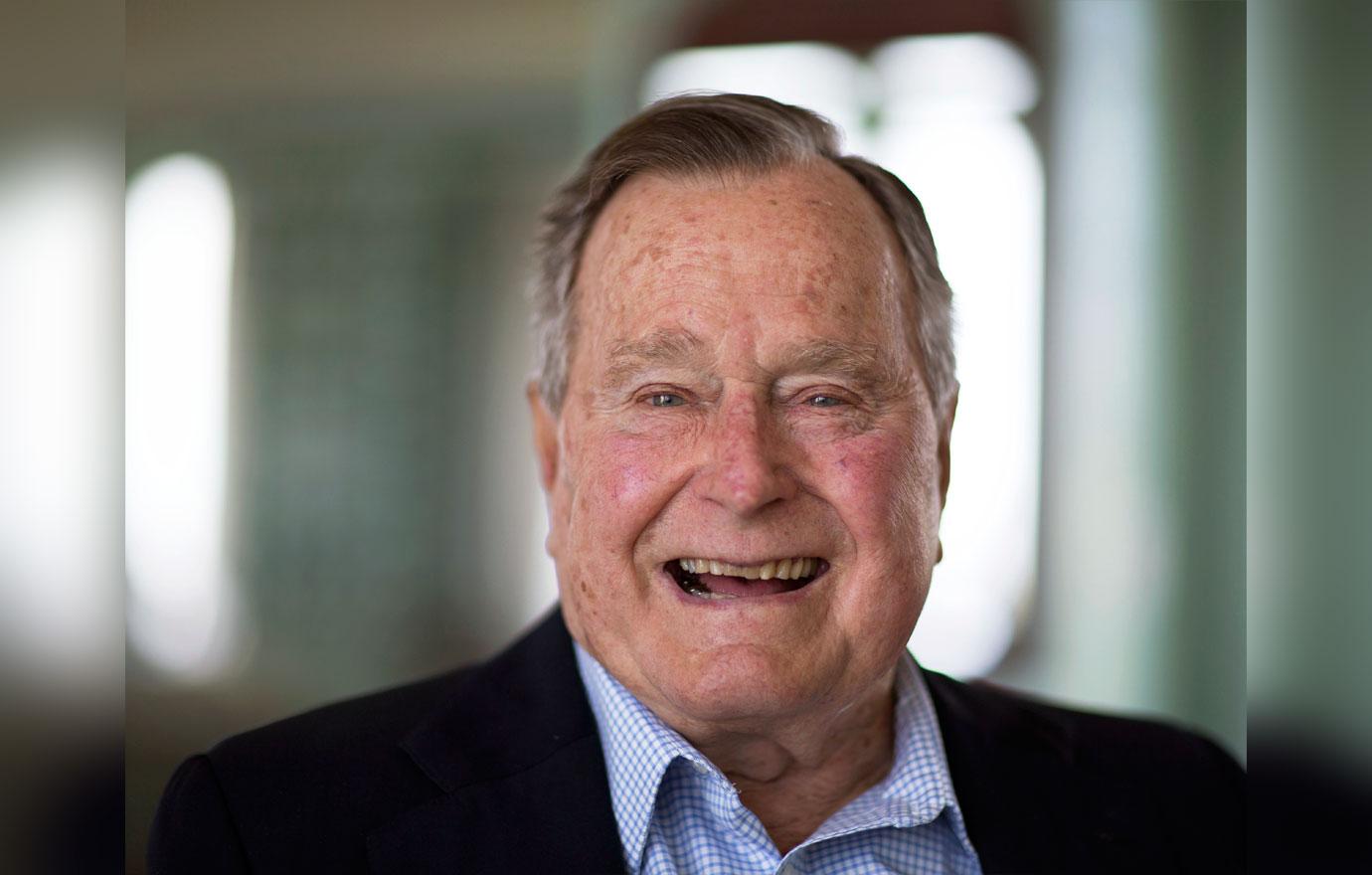 Bush almost died in 2012 when he was left gasping for breath and hospitalized. As his namesake son and another former President, George W. revealed in his book, 41: A Portrait of My Father, the elder Bush laid his hand on granddaughter Jenna's baby bump and told his family, "There's death—and there's new life." Miraculously, however, George Sr. pulled through that health crisis.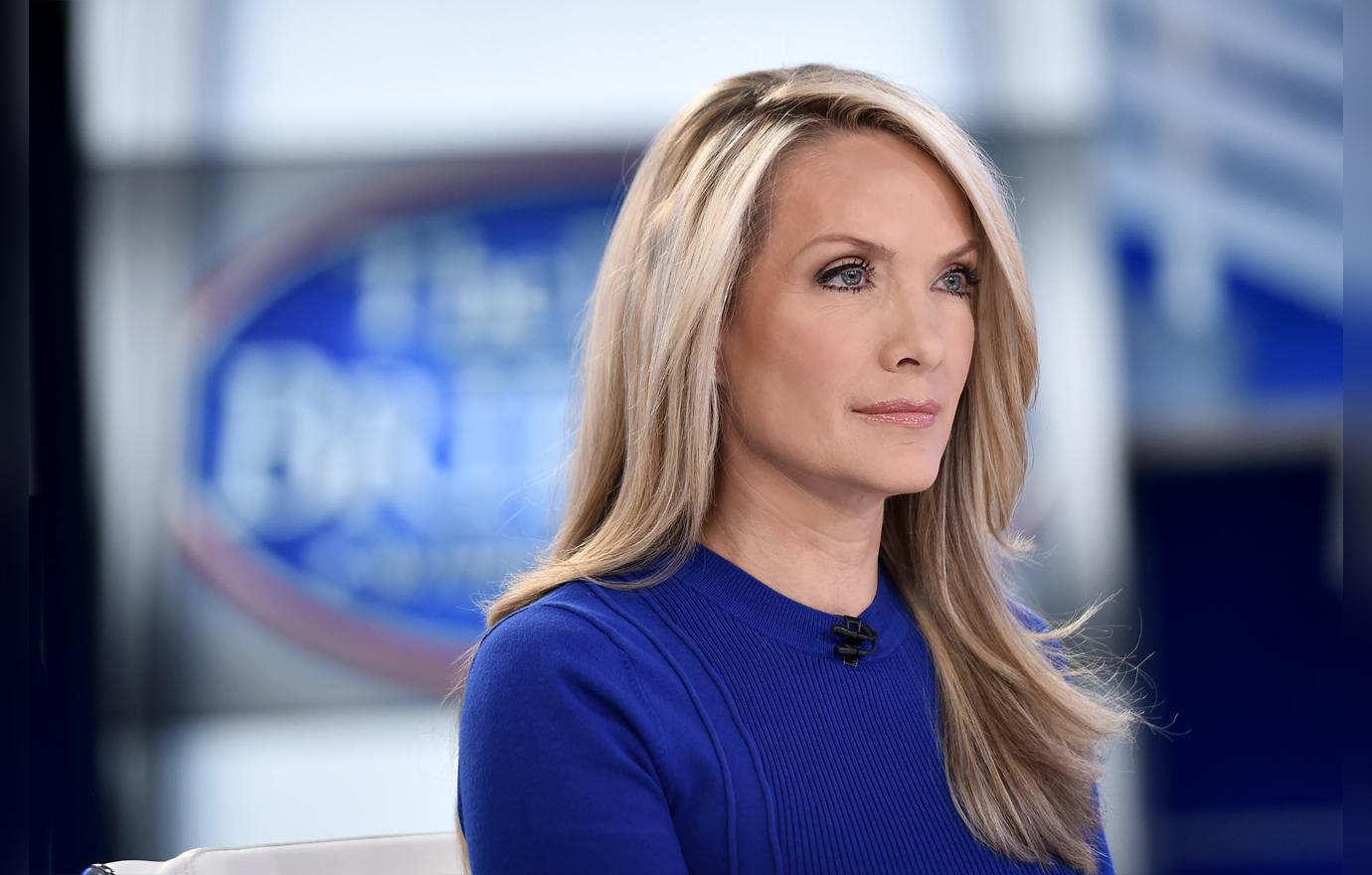 To the end, Bush remained a fighter who wanted those he loved around him. Dana Perino, who was his son George W.'s press secretary before becoming a Fox News star, revealed after Sr.'s death that she had visited him in June. "He was quite sleepy but he wanted to hold my hand," Perino recalled. "I kept wanting to leave him be and give him some time to rest. I would make to leave and he would squeeze my hand so hard and say, 'No, stay.' "
We pay for juicy info! Do you have a story for RadarOnline.com? Email us at tips@radaronline.com, or call us at (866) ON-RADAR (667-2327) any time, day or night.