Amber Portwood Reveals Shocking Suicide Plot: 'I Was Going To Hang Myself'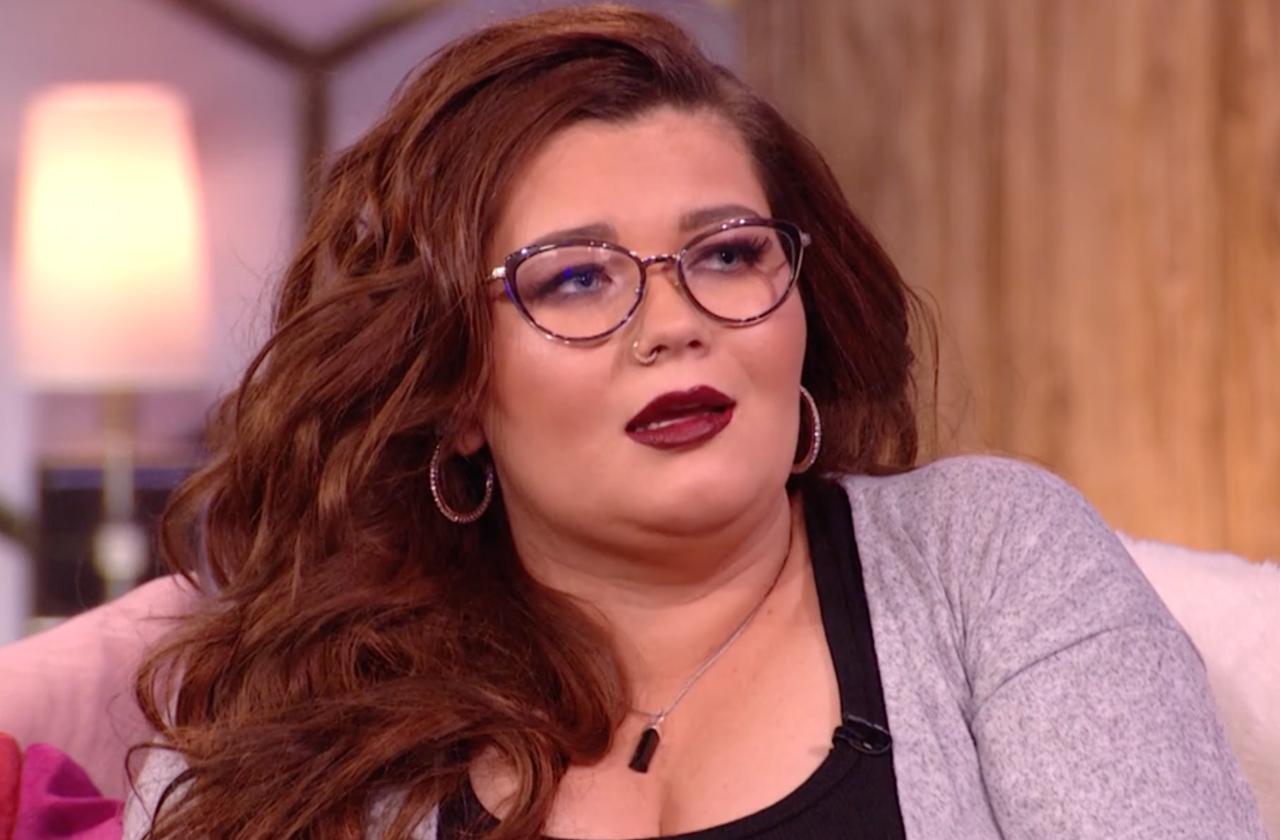 Amber Portwood revealed on the season finale that she planned to commit suicide, but the shocking confession doesn't end there. On part one of the Teen Mom OG reunion special, she gave more details on the bombshell admission.
"I started feeling this weird pressure that I was going to explode," she said. "There was a night in California where I said to Andrew go to sleep. Take James with you. I was going to hang myself."
Article continues below advertisement
She then explained how she came home to online bullies calling her a "bad mom" because she left her daughter Leah to go to rehab for substance abuse issues and prison years ago
"Then I come home I try to talk to my loving fans who I adore," she said. "But I have to deal with people calling me a bad mom. I'm going through this s**t because of some bulls**t."
She then explained how she quit the show.
"How long did they give Catelynn off? F**king answer that," she told reunion show host Dr. Drew Pinsky. "I get a f**king week. I'm doing my stuff at home with a nanny and psychiatrist. But I get a week for post-partum depression. This is bulls**t."
When she said no one would miss her if she were off the show, the audience shared their love for her.
Catelynn Lowell took the stage to discuss her husband Tyler Baltierra asking for a one-month separation after she learned about her pregnancy.
"It gave me anxiety, I was sad, I was hurt," she said. "Working through it in therapy… I understand where he's coming from and the things he had to do when I was away. I'm really supporting him in this. I'm really trying to be supportive in whatever he thinks he needs."
Article continues below advertisement
Baltierra explained how he struggled because his wife went to rehab back-to-back for depression and suicidal thoughts.
"I had resentments," he said. "After a certain time yeah I blamed her. You have to take accountability. 'Cate did you not notice you haven't changed in three days? 'Did you not notice you haven't gotten out of bed? You're in a robe on a couch' I know it sounds insensitive."
He then explained of their separation, "The goal is to figure out who we are as individuals. We got together super young. We use each other as survival. You lose who you are as an individual. Who am I if I'm not Catelynn's husband. It should be an easy answer."
She responded, "If this is what he feels like he needs then I'm going to support that because he supported me with what I needed."
Bristol Palin then joined Dr. Drew on stage to discuss her ex-husband Dakota Meyer. She explained how she "didn't know how to be there as a wife" while he struggled with post-traumatic stress disorder.
As for co-parenting, admitted how much it "sucks" to share their daughters Sailor and Atlee 50/50. She also revealed that she feels like a "terrible mom" to her son Tripp with her ex Levi Johnston.
Article continues below advertisement
"I feel like I failed with his dad," she said. "I introduced someone else into his life, we're a family, and now he doesn't have that family. It's been really difficult to navigate those waters. It's not a good feeling to feel like a failure."
Also on the reunion episode, Maci Bookout discussed the restraining order she took out on troubled baby daddy Ryan Edwards after he threatened to shoot her husband Taylor McKinney in the head.
"That's when I realized it was no longer Ryan we were dealing with, it was the drug," she said.
When asked about their son Bentley, she explained that he "knows everything" about his father's drug issues and legal troubles.
"He's a carer, he cares about people," she said. "When he gets to talk to Ryan, he lights up unlike he has ever before. He's present all the way."
And finally, Cheyenne Floyd revealed she has been intimate with baby daddy Cory Wharton after they had sex on the season finale.
Although she is ready to be in a relationship, she explained how he is "young" and still wants to "have fun."
Part two of the Teen Mom OG reunion airs Monday at 9/8c on MTV.
We pay for juicy info! Do you have a story for RadarOnline.com? Email us at tips@radaronline.com, or call us at 800-344-9598 any time, day or night.
For the latest Teen Mom news subscribe to our podcast 'Teen Mom Time' below!