'Sesame Street' Writer Reveals He Thought Of Bert & Ernie As 'A Loving Couple'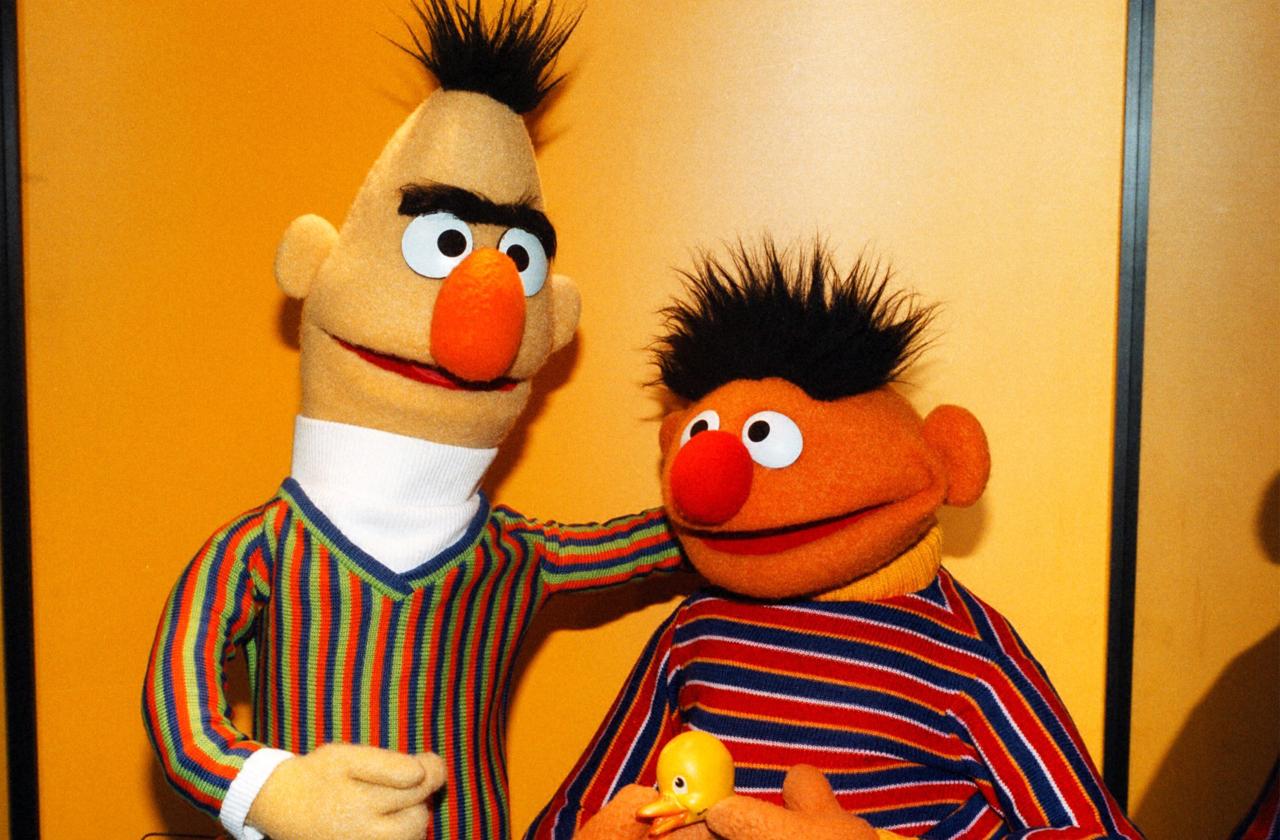 Mark Saltzman, who used to write scripts for the hit PBS children's show Sesame Street, revealed in a new interview he believes the beloved characters Bert and Ernie are gay!
"I remember one time that a column from The San Francisco Chronicle, a preschooler in the city turned to mom and asked, 'Are Bert & Ernie lovers?' And that, coming from a preschooler was fun," Saltzman told Queerty.
"And that got passed around, and everyone had their chuckle and went back to it."
Article continues below advertisement
Though the Sesame Workshop has now denied the "best friends" are gay — "They remain puppets, and do not have a sexual orientation," the show said in a statement on Sept. 18 — Saltzman said he's long known the truth.
"I always felt that without a huge agenda, when I was writing Bert & Ernie, they were gay," he said. "I didn't have any other way to contextualize them."
Saltzman, who fully came out of the closet while writing for Sesame Street in the '80s, noted living with his late partner, film editor Arnold Glassman, helped solidify his belief about the puppet roommates.
"The other thing was, more than one person referred to Arnie & I as 'Bert & Ernie,'" recalled Saltzman.
"I was Ernie. I look more Bert-ish. And Arnie as a film editor — if you thought of Bert with a job in the world, wouldn't that be perfect? Bert with his paper clips and organization? And I was the jokester."
"So it was the Bert & Ernie relationship, and I was already with Arnie when I came to Sesame Street," Saltzman said.
"So I don't think I'd know how else to write them, but as a loving couple. I wrote sketches…Arnie's OCD would create friction with how chaotic I was. And that's the Bert & Ernie dynamic."
We pay for juicy info! Do you have a story for RadarOnline.com? Email us at tips@radaronline.com, or call us at (866) ON-RADAR (667-2327) any time, day or night.