Cookie Monster Impersonator Arrested For Pushing 2-Year-Old In Times Square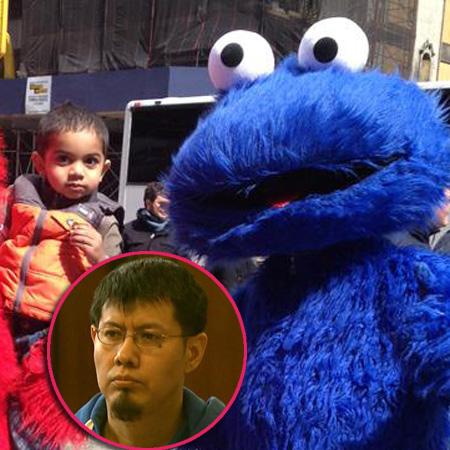 A man in a Cookie Monster outfit was arrested in New York's Times Square after a Stamford, Conn. woman complained the Sesame Street-costumed character pushed her 2-year-old son's stroller, causing the toddler to fall on the ground.
The man, a Queens resident named Osvaldo Quiroz-Lopez, 33, heard the charges against him -- endangering the welfare of a child -- during his arraignment on Monday. (He was also charged with aggressive begging in connection with the incident, which occurred Sunday afternoon.)
Article continues below advertisement
"We were walking in his direction, but we did not approach him," Parmita Kurada told WNBC-TV. "We did not speak to him -- he just came and he just picked up Samay and said, 'Come, come, come. Come take a picture with us.'"
When the aggressive Cookie Monster demanded a $2 tip -- and didn't get it -- he went on a profane rant aimed toward she and her children, Kurada said.
Watch the video on RadarOnline.com
"I cannot even repeat what he was saying," said Kurada. "I've never had anyone say that to me. And worse, was he was cursing at my kids."
Quiroz-Lopez's next court date is scheduled for May 1.