Kesha Recounts Horrific Details Of Alleged Rape By Dr. Luke In Unsealed Testimony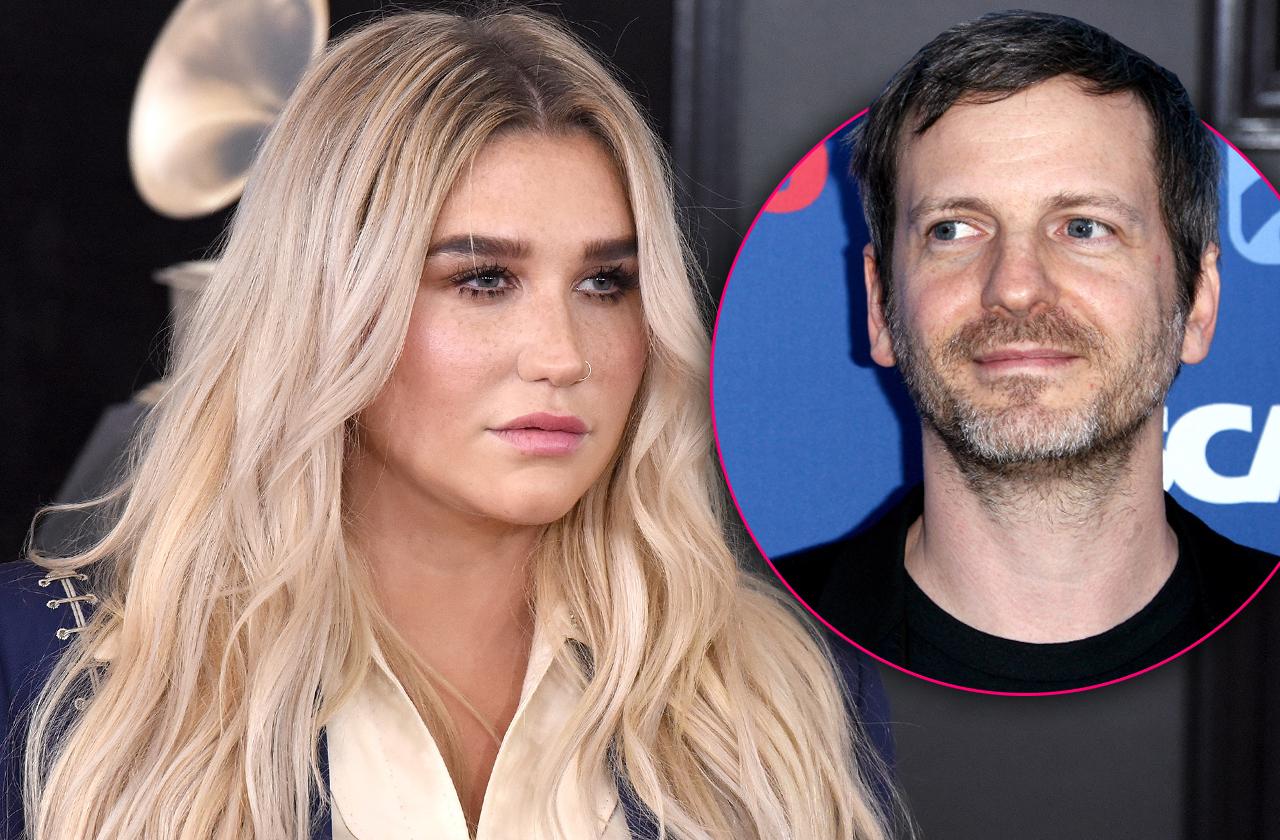 Kesha recounted horrific details of the night she was allegedly raped by her former music producer Dr. Luke in shocking unsealed testimony exclusively obtained by RadarOnline.com.
In New York court documents obtained by RadarOnline.com, Kesha sat for a deposition over two days in 2017, and claimed she partied hard with Dr. Luke and Paris Hilton on October 5, 2005.
From the studio, they went to the nightclub Mood, where Kesha said she had multiple alcoholic drinks.
Article continues below advertisement
"So we walk out to the curb, and I told Dr. Luke, 'I'm not feeling great. I feel, like, a little woozy. I don't really —have ever drank champagne before. I feel a little nauseous. I don't feel great, and I feel a little drunk.'"
She said he gave her a pill he called a "sober pill."
"I thought that was a genius thing that rich people that were famous had concocted this thing called a sober pill," she said.
The night then became a blur, Kesha alleged in the deposition transcript.
"So then, the next thing I remember is a flash of being in a vehicle...And the next thing I can recall is waking up in Dr. Luke's hotel room, naked, vomiting up bile, and feeling like I was physically going to die," Kesha told the lawyers during her videotaped testimony.
"Die from what?" Dr. Luke's attorney asked.
"My body was aching and I was vomiting up green stomach acid and I couldn't stop vomiting...I recall I couldn't walk. I felt like I was going to pass out, so I crawled into the bathroom and just laid on the bathroom floor and just kept vomiting up bile over and over into the toilet."
Article continues below advertisement
She then described the alleged assault:
"I'm saying I don't remember, but I believe that Dr. Luke had raped me."
"Based on what?" the attorney asked.
"Based on my vagina felt ripped," Kesha responded.
"Like a woman had been penetrated without lubrication."
Pushing for more details, Dr. Luke's attorney asked: "You know, you said just now that you felt ripped. Did you have blood and scars and tears that you had a medical exam taken to show?"
"Did I have scars?" Kesha asked. "No, I didn't."
Dr. Luke's attorney continued. "If it's ripped — there would be a scar, wouldn't there?"
"It felt sore and it felt like it had been penetrated without lubrication," Kesha continued.
Kesha continued to describe how she felt after the alleged rape.
"I have a flash of this motion, which I believe to be my top coming off because I woke up naked. Completely naked. No undergarments, no socks, no nothing. So the only other slight memory I have is just of a — a movement in my body that, in my mind, feels like it was someone undressing the top half of me."
Article continues below advertisement
Dr. Luke's attorney pointed out: "And so sitting here today, though, you have absolutely no memory of anyone doing anything to you the night you claim my client raped you; correct?"
Kesha responded: "I do not recall an actual penis being taken out by your client and inserted into my incoherent body. I don't recall that, but I recall waking up in your client's room, his belongings around, him gone, naked, and sick."
She explained why she didn't go to the police, or report the alleged attack:
"I recently had signed my life away to this man, and I was embarrassed and terrified and ashamed and sick and confused."
In response to the unsealed depositions, Dr. Luke released a statement to RadarOnline.com about the case.
"Kesha and Dr. Luke each attended a birthday party for Nicky Hilton at a nightclub in Hollywood, followed by an after-party at Paris Hilton's home," he said.
Article continues below advertisement
"Kesha admits she voluntarily had at least four drinks while partying. Because she drank too much, she got sick, and threw up in Paris Hilton's closet. Kesha was kicked out of the after party because of her behavior. Dr. Luke was asked to help bring Kesha out of the party. As an act of kindness and to help Kesha, since Kesha had just vomited and was intoxicated, he escorted her out and offered to allow her to sleep in his hotel suite, which was only a few blocks away. Kesha slept on the bed in the hotel suite, while Dr. Luke separately slept on the couch. Dr. Luke testified, under oath and in great detail, that he did not have any sexual or physical contact with Kesha.
"Kesha herself now testifies that she has absolutely no memory of engaging in any sexual activity with Dr. Luke or even of Dr. Luke being in the hotel room that night. Kesha has no memory of Dr. Luke engaging in inappropriate contact because it did not happen.
"In her bogus Complaint against Dr. Luke, Kesha falsely claimed that Dr. Luke gave her a so-called 'sober pill' supposedly causing her to 'black out.' She also claimed she told her mother about allegedly being drugged right away, in 2005. Her mother, however, testified Kesha did not tell her about any supposed 'sober pills' until 2013/2014. That was when Kesha had begun plotting the press plan and lawsuit and threatening Dr. Luke to go public with her false rape allegations. Dr. Luke testified that he did not give Kesha any kind of drug that night."
We pay for juicy info! Do you have a story for RadarOnline.com? Email us at tips@radaronline.com, or call us at (866) ON-RADAR (667-2327) any time, day or night.
For the biggest celebrity news stories of the day, controversies, crime, and other hot topics listen to our new podcast 'All Rise' below!