John McCain Dead At 81 After Battle With Brain Cancer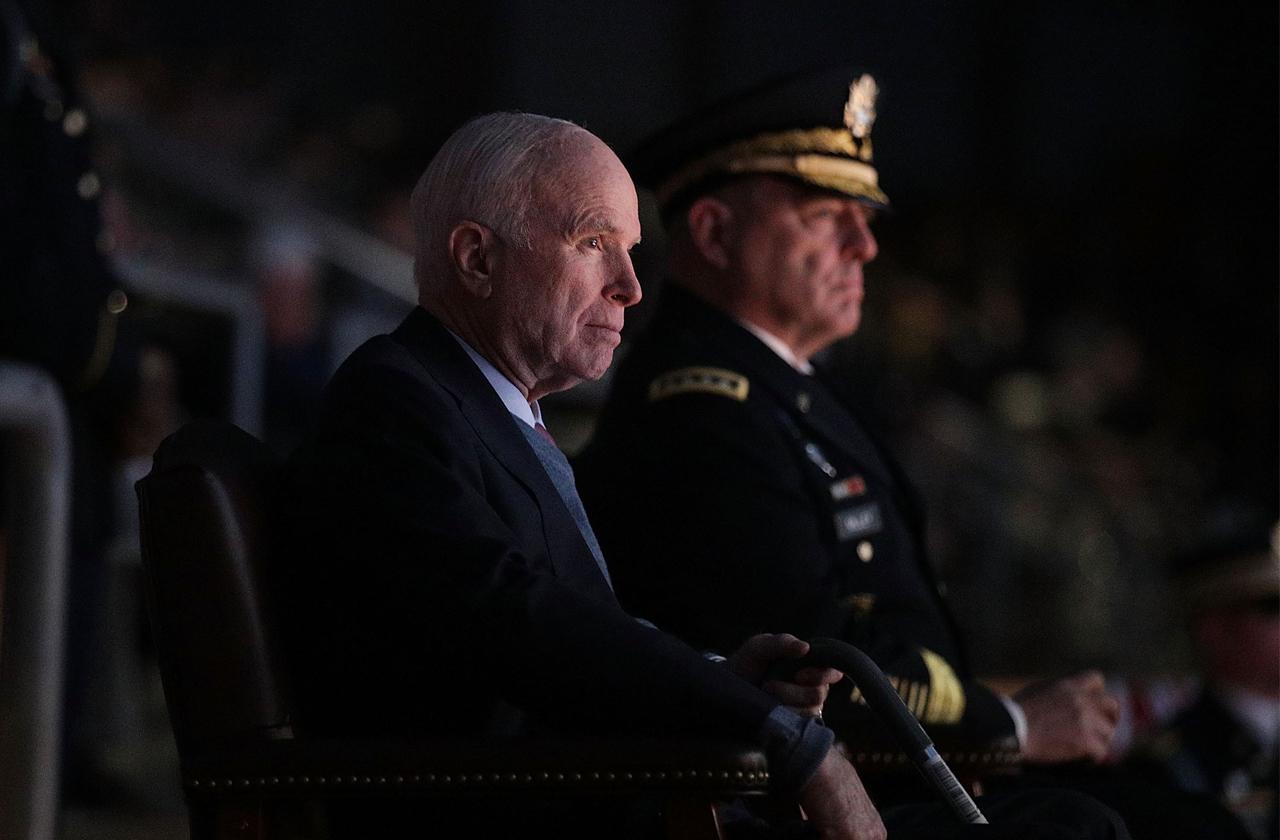 Senator John McCain died on Saturday afternoon after a brave battle with brain cancer, RadarOnline.com has confirmed. He was 81.
"Senator John Sidney McCain III died at 4:28pm on August 25, 2018," the late politician's office told RadarOnline.com in a statement. "With the Senator when he passed were his wife Cindy and their family. At his death, he had served the United States of America faithfully for sixty years."
Article continues below advertisement
In July 2017, McCain announced he had been diagnosed with glioblastoma, an extremely aggressive brain tumor.
Just last week, he announced he had stopped treating his disease.
"Our family is immensely grateful for the support and kindness of all his caregivers over the last year, and for the continuing outpouring of concern and affection from John's many friends and associates, and the many thousands of people who are keeping him in their prayers. God bless and thank you all," the McCain family said in a statement.
McCain's daughter Meghan broke down in tears over her father's illness on The View in December.
"I was told this doesn't get easier," she sobbed to Vice President Joe Biden, who lost his son Beau to the same cancer.
Meghan, 33, spoke out about her father's death in a touching statement tonight.
"Now that his is gone, the task of my lifetime is to live up to his example, his expectations, and his love," she tweeted.