'American Chopper' Star Paul Teutul Sr.'s Epic Meltdown Revealed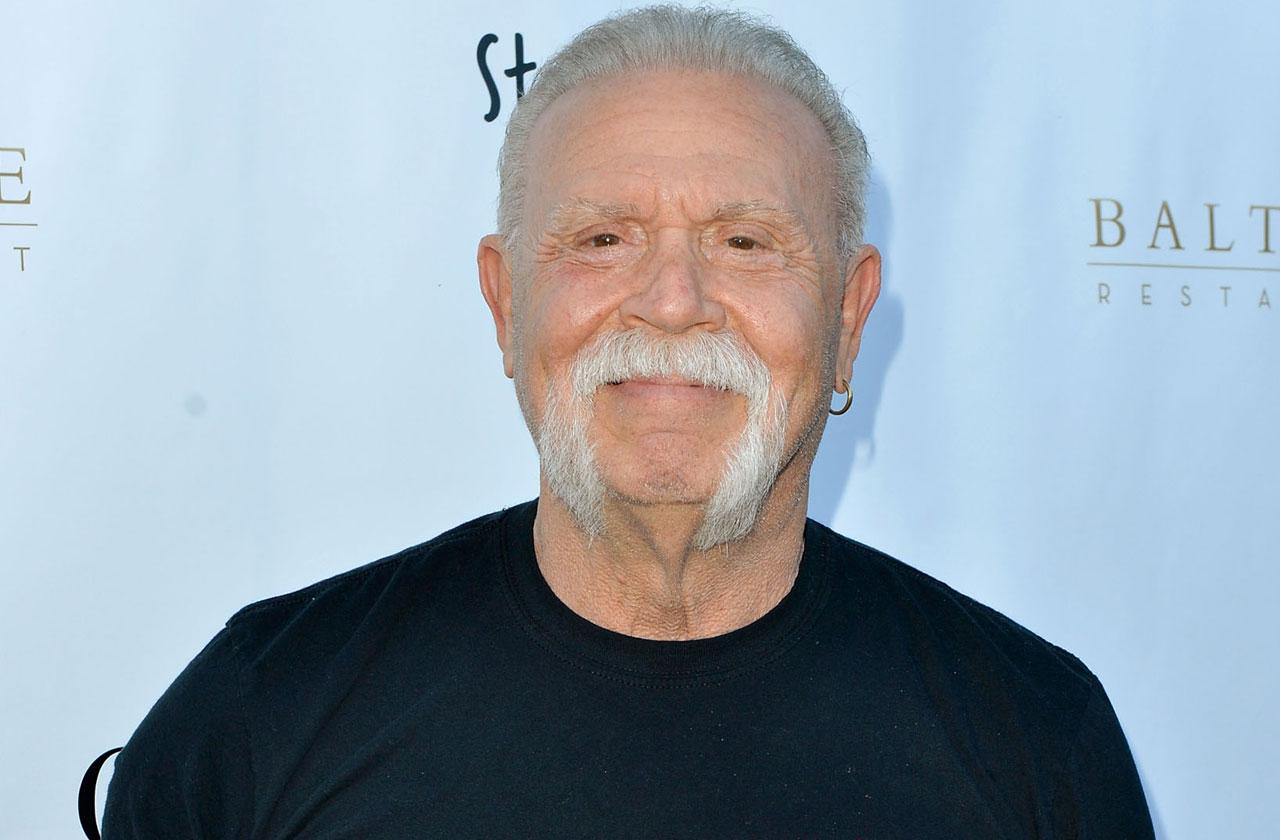 American Chopper star Paul Teutul Sr. was escorted out of court after an explosive meltdown, and RadarOnline.com has the exclusive details from the contentious confrontation.
John Moundros, part owner of JTM Motorsports, was in United States Bankruptcy Court in Poughkeepsie, New York, for a mediation meeting with Teutul when the reality star lost his temper and court security was called to intervene.
Article continues below advertisement
Moundros is involved in Teutul Sr.'s bankruptcy case, claiming the reality star owes him $63,000 for unpaid services he performed while restoring a Corvette ZR1.
"We were discussing the financial details of the settlement," Moundros told RadarOnline.com. "Paul was sitting across from me and my lawyer. You could see Paul visibly getting agitated, he kept interrupting the lawyers. Then he started screaming at my lawyer."
Moundros said that was when Teutul exploded.
"He lunged forward and slams his fists on the table. He gets in my attorney's face. He's screaming 'f**k this, f**k you, I want my car lets go to trial.'"
Moundros told RadarOnline.com his attorney, Andrea Malin, "opened the door and asked security to come in an restrain him. They took him out of the room. They asked her if she wanted to press charges but I don't think she is going to."
Article continues below advertisement
Teutul Sr. was ordered to pay Moundros and JTM Motorsports $50 a day to settle the debt, and Moundros told RadarOnline.com he "is making his payments."
"Heated words. Sure. That's why people go to court because they disagree on an issue," Teutul's rep told Page Six, who first reported the story. "Security needing to be called? Never happened."
Teutul's own son, Paul Teutul Jr., detailed his own contentious relationship with his dad in his 2017 book, The Build.
"I think we have tried more at certain times than others to get along well, but our relationship has always been one of adversity," Paul Jr. wrote. "When I reflect back over my life, I cannot say that my father and I have ever had a good relationship."
Paul Jr. continued: "I think my father became somewhat of a monster because of the show; he took on the persona of "Senior" after we became big. I once ran across a list of ten descriptions of a parent. If a check mark could be written next to three of the then, then the parent could be considered narcissistic. I checked all ten for my father."
"When he had an opportunity to see the business as a legacy he could pass on to the next generation, where he could have taken the approach of 'Here's the keys, Son,' he instead decided he did not want to have me around anymore. So, he fired me."
We pay for juicy info! Do you have a story for RadarOnline.com? Email us at tips@radaronline.com, or call us at 800-344-9598 any time, day or night.