'American Chopper' Star Paul Teutul Sr. Ordered To Pay Creditors In Bankruptcy Case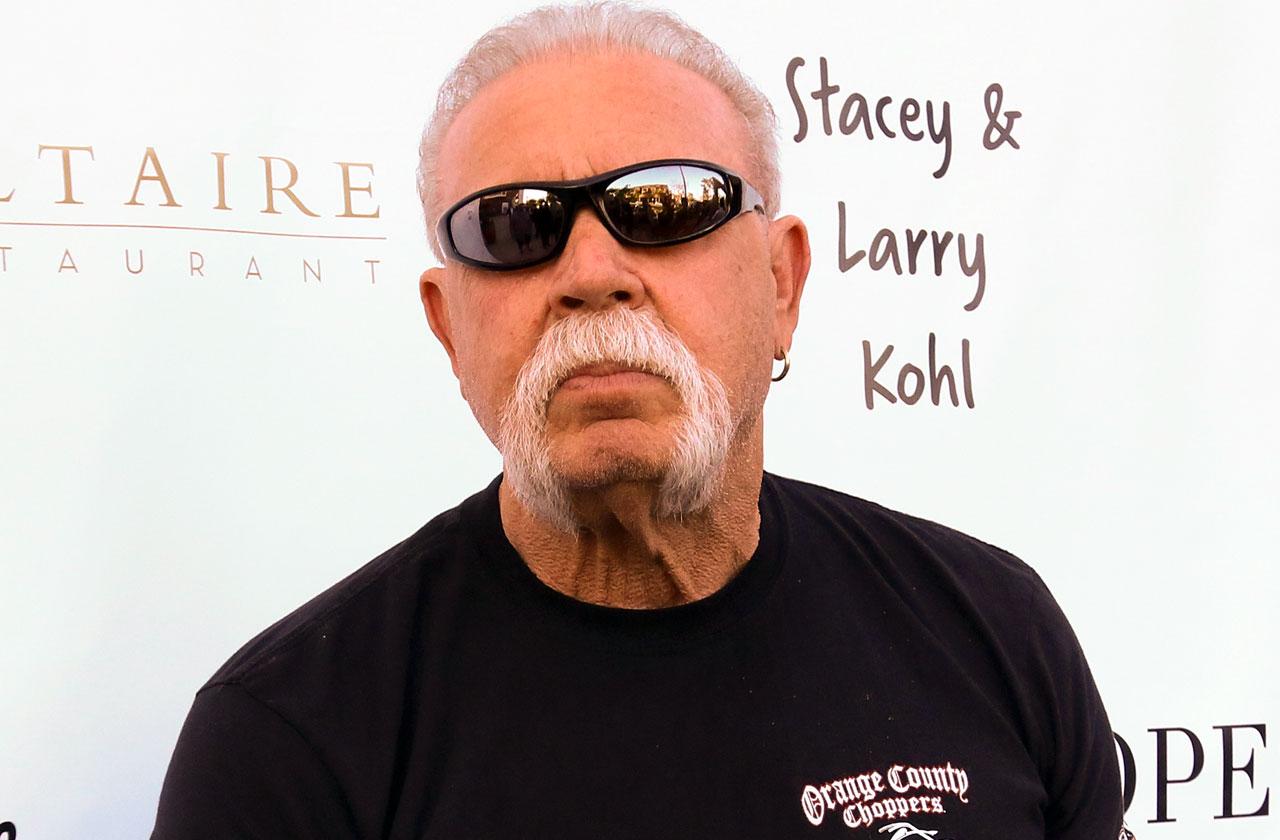 Article continues below advertisement
SEE THE SHOCKING COURT DOCUMENTS
John Moundros, part owner of JTM Motorsports, told RadarOnline.com exclusively: "We don't want to do business with this guy anymore because of all the outstanding lawsuits he has with people."
"The Debtor is ordered to pay adequate protection payments of Fifty Dollars per day beginning on the day this order is signed; it is ORDERED that, beginning on the last day of June 2018 and on the last day of each month until confirmation the Debtor will send certified funds for the amount due and owing under this order made payable to JTM Motorsports, Inc. to the address that JTM Motorsports, Inc. has on file with this Court," the documents filed in the United States Bankruptcy Court Southern District of New York on June 18, 2018 stated.
The American Chopper star's bankruptcy case was still winding through the courts but the order to pay JTM Motorsports was the first to his creditors.
Moundros explained the history of the debt to RadarOnline.com, claiming he was asked to prep Teutul's 2009 Chevrolet Corvette ZR1 for racing mode and he would use it to compete against a driver on another reality show, Street Outlaws.
Extensive work was done on the car, but the money never appeared and they stopped the project.
Article continues below advertisement
"All the vendors we reached out to were originally doing it for exposure on Street Outlaws. Since he hasn't paid, and they didn't get exposure on Street Outlaws they don't want anything to do with us anymore. He owes us about $63,000 with storage fees," Moundros told RadarOnline.com.
The small business owner told RadarOnline.com that Teutul stiffing him the $63,000 hurt his company.
"We can't absorb a loss like this."
Moundros told RadarOnline.com he was in contact with Teutul Sr. in February when he pitched picking up the car and filming that for American Chopper.
"That wasn't the deal. And nothing happened. Not that we would want to do it anyway. We wanted to be on Street Outlaws, not American Chopper."
Moundros, who said he was told he would be given a certified check as payment each month, told RadarOnline.com what he thinks about Tetutl Sr.
"I never met him. I never really watched the show. I'm just disappointed. That's 100 percent for sure. It's a crappy situation. He is the root cause of it, in my opinion."
Moundros also told RadarOnline.com that they were going to lose money on the car no matter the outcome.
"Even if he signs the car over to us so we could sell it and recoup the costs we are still going to take a bath. At the end of the day it is going to wind up costing us."
Teutul Sr.'s first payment was due on June 30, 2018.
Stay with RadarOnline.com for updates to the story.
We pay for juicy info! Do you have a story for RadarOnline.com? Email us at tips@radaronline.com, or call us at 800-344-9598 any time, day or night.