Exclusive
Susan Powell Murder Mystery: Cops Found Her Blood In Home But Never Arrested Husband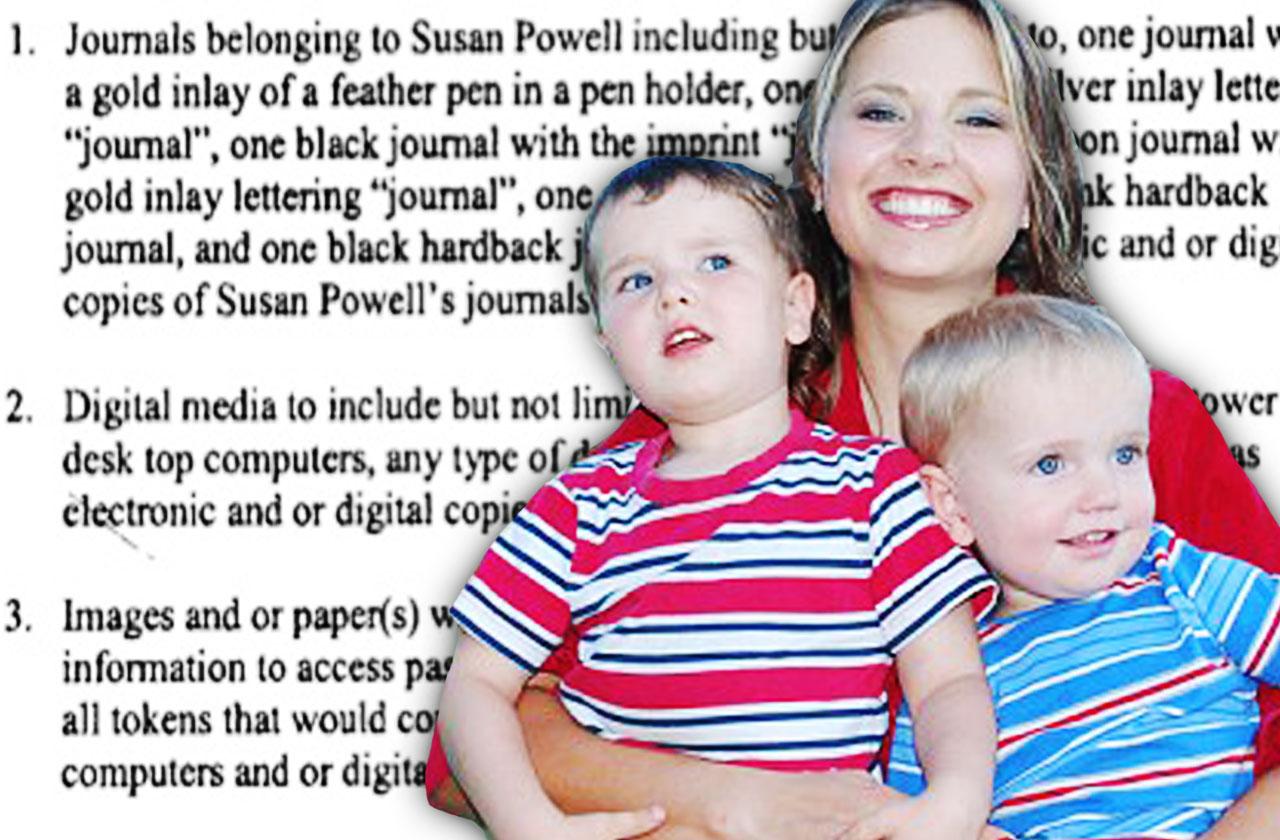 Missing mom Susan Powell's blood was found in the house where she was slain but cops never arrested her husband for her murder, according to new shocking court documents exclusively obtained by RadarOnline.com.
The Utah mother disappeared in December 2009 and her husband, Joshua Powell, was always a suspect in the case, but he was never charged with her murder. The unsealed search warrant for Susan's journals that police served on December 9, 2009 was obtained by RadarOnline.com and shows the extensive evidence the cops had that pointed to Joshua killing his wife. Still, they never arrested him.
Article continues below advertisement
In a horrific turn of events, in 2012 Joshua killed himself and the couple's two young boys, Charles and Braden, in a heinous murder-suicide, where he attacked the defenseless boys with an axe and then set fire to their home.
The police requested the search warrant to find Susan's journals, which they believed would lead to information about her relationship with her husband and potentially to the location of her body.
In the documents obtained by RadarOnline.com, the police noted they had found a "handwritten" note by Susan, that said "she does not trust her husband and that he has threatened to destroy her if they get divorced and her children will not have a mother and a father. The letter states that Susan Powell and her husband Joshua Powell have been having marital problems for the past four years and if something were to happen to her she requested the reader to speak with her sister-in-law Jennifer Graves."
Article continues below advertisement
Susan's letter obtained by police also stated: "If Susan Powell dies it may not be in an accident, even if it looks like one."
Joshua claimed that he and the boys went camping together, but never gave police an explanation for why his wife was not with them.
The biggest bombshell in the documents stated that Susan's blood was found in the house. "During the course of this interview assisting detectives conducted a search of the Powell's residence accompanied with a search warrant. Blood evidence was located on the tile floor next to the carpet adjacent to the sofa. Forensic tests of this blood indicated it was Susan Powell's."
According to the documents, Joshua's reaction to his wife's disappearance were concerning. "Joshua Powell never asked about Susan Powell or what the police were doing to locate her."
Tragically, little Charlie told his Sunday school teacher that his mother was "dead," according to the documents.
"A forensic interview was conducted with CP Charlie Powell the son to Joshua and Susan Powell on December 8, 2009. CP advised during this forensic interview that his mom went camping with them although she did not come back home with them and he did not know why."
Article continues below advertisement
Charlie and Braden were found in Joshua's home in February 2012 with chopping injuries on their heads and necks and a hatchet was found near Joshua's body.
The court documents noted that the little boy knew that his mother was no longer alive, but again, authorities did not arrest Joshua.
Joshua's father, Steven Powell, was found to have obtained lewd photos of Susan, and the documents described the pictures.
"Susan Powell in bathroom doing her hair while dressed," and "in her underwear." The search warrant notes: "based off of the photograph it appeared the photographer was taking this picture through the slightly open door without Susan Powell knowing."
Steven is currently serving a five-year prison sentence for child pornography charges. He was previously convicted of multiple counts of voyeurism for photographing neighbor girls in 2008 and 2009, ages 8 and 9, without their knowledge as they undressed, bathed and used the toilet. Detectives found the images in Powell's South Hill home in 2011 while searching for evidence in the disappearance of his daughter-in-law, Susan.
Article continues below advertisement
A judge granted the search warrant request after police noted they asked for it because they "Strongly believe the recovery of any and all information and or property belonging to or associated to Susan Powell is critical in the continued investigation of Susan Powell's disappearance. This additional evidence could lead to additional responsible parties and or illuminate persons of interest in addition to recovery of this evidence could solve the disappearance of Susan Powell and or lead investigators to specific location where Susan Powell could be recovered."
Powell's body was never found.
We pay for juicy info! Do you have a story for RadarOnline.com? Email us at tips@radaronline.com, or call us at 800-344-9598 any time, day or night.