Exclusive
Paula Abdul Injury Sparks New Bulimia Fears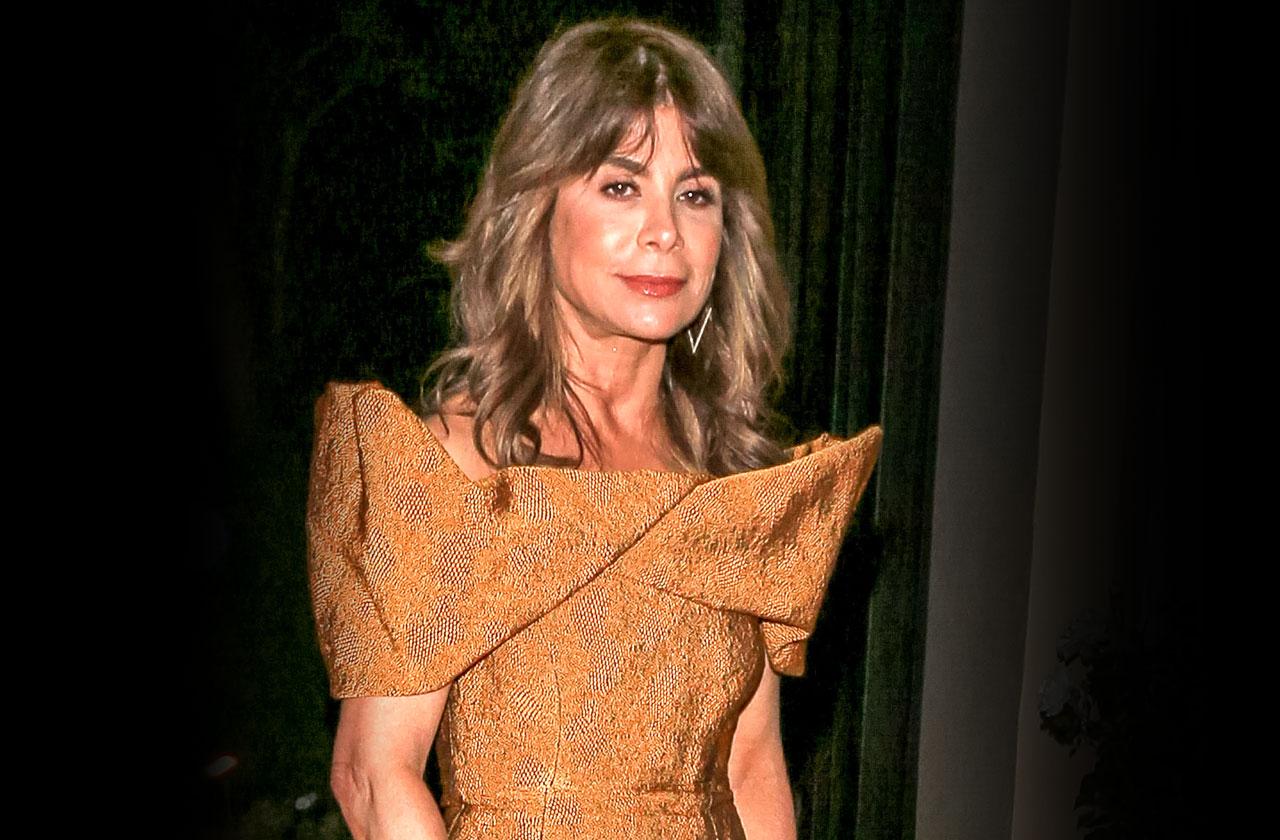 Paula Abdul beat an eating disorder years ago, but now friends worry she'll relapse into bulimia after being injured on tour.
The former American Idol judge strained a muscle June 10 and canceled dates on the Total Package Tour with New Kids on the Block and Boyz II Men.
"This is the last thing Paula needs right now," a source told RadarOnline.com. "She's worked so hard to get back into shape. Paula's using muscles she hasn't exercised in years as part of her grueling stage show, and that's probably the cause of her injury."
Article continues below advertisement
Even worse, the petite powerhouse might decide her weight is the problem.
"Paula could start worrying that she hurt herself because she's too heavy — and that could trigger her eating disorder!" added the insider.
The "Forever Your Girl" singer, 55, has confessed getting back on stage hasn't been a piece of cake.
"I'm having lots of talks with my body, like, 'We gotta do this,' " she recently revealed. "It's not easy and the older you get … well, I'm doing stuff I did 28 years ago, so it's kind of nuts."
Back in the early '90s, the 5-foot-2 songbird's weight slipped to a spindly 103 pounds.
"Either I ate all the time, then I'd exercise like crazy to try to lose the weight — or I wouldn't eat at all," she told a friend. "I realized I needed professional help when I looked at myself in the mirror one day."
"My bones were sticking out through my skin," continued Abdul to the pal. "My legs looked as thin as toothpicks. To me, I looked like one of those starving kids from Africa that you see on TV."
Article continues below advertisement
Her weight battle erupted into a crisis soon after her bust-up with husband Emilio Estevez in 1994.
Stressed out by the split, Abdul started bingeing again, and checked into the Laureate Psychiatric Clinic and Hospital in Tulsa, Okla., sources told RadarOnline.com.
Now doctors warn a bulimia relapse would take a terrible toll on Abdul's body.
"The vomiting increases acidity in blood flow — messing up the body's chemical balance and its ability to process food," said Dr. Gabe Mirkin, who has not treated Abdul.
What's more, acid build-up in the upper digestive system can lead to gastrointestinal bleeding and ulcers, said New York-based internist Dr. Stuart Fischer.
We pay for juicy info! Do you have a story for RadarOnline.com? Email us at tips@radaronline.com, or call us at (866) ON-RADAR (667-2327) any time, day or night.