'Deranged Pervert' Makes Startling JonBenet Ramsey Confession From Prison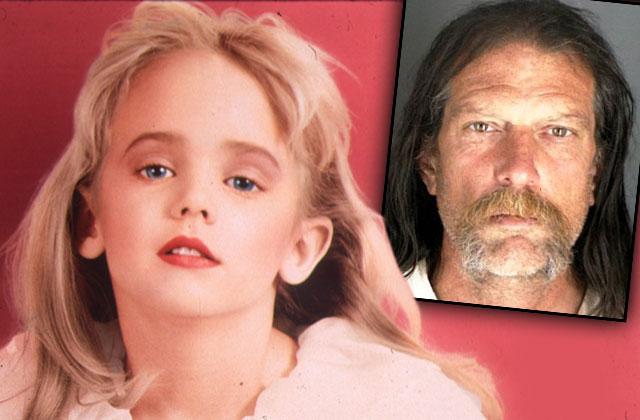 Caged creep Gary Oliva revealed he's a "deranged pervert" who's obsessed with the murdered JonBenet Ramsey in an explosive new confession!
In a world exclusive RadarOnline.com interview, the 52-year-old sicko has broken his silence and admits he's built a chilling shrine to the slain beauty queen and "partied" with the 6-year-old's ghost.
"I made a pact with JonBenet's soul to keep her memory alive!" Oliva told Radar in a stomach-turning missive.
Article continues below advertisement
The jailbird admitted that he's celebrated Ramsey's Aug. 6 birthday with her spirit and the ghost of the late Beastie Boys rapper Adam Yauch.
"There's been a few times I rented a motel room on those days and constructed a huge shrine for both JonBenét and Adam, and threw a huge party and got s--t face drunk," Oliva revealed. "Just me, JonBenet and Adam."
The registered sex offender is so enamored of the emerald-eyed pageant princess that he drew a horrifying pencil sketch of the tiny blonde who was found dead in her parents' Boulder, Colo., home on Dec. 26, 1996, having been bludgeoned and strangled.
Cops began eyeing the derelict as a suspect in the Ramsey case after his pal Michael Vail came forward to say Oliva had confessed to him that he'd "hurt a little girl."
Four years after Ramsey's death, Oliva was caught on the University of Colorado's campus carrying a stun gun — the same weapon police believe was used to incapacitate Ramsey. The predator also frequented a soup kitchen near the Ramsey home, and he was jailed in Oregon for using a telephone cord to strangle a 7-year-old girl in a sickening sex assault.
Article continues below advertisement
Despite this circumstantial evidence, Oliva was never charged with Ramsey's murder because DNA tests eliminated him as a suspect.
Currently being held in lieu of $10,000 bail in Boulder County Jail on unrelated child porn charges, Oliva provided Radar with his drawing of the smiling Ramsey, with wispy bangs covering her forehead. Above the image, Oliva scrawled in capitalized, block letters, "I LOVE YOU JonBenet." Under that are the equally unsettling words, "I WILL NEVER FORGET YOU."
In addition to these disturbing revelations, Oliva griped to Radar about the "sadistic hatred and treatment" he's received while awaiting trial in the child pornography case.
"I am currently in protective custody because of the death threats I've received on a daily basis," the incarcerated criminal complained. "Protective custody entails 23-hour lockdown and an officer escort any place I go in the jail or court. I get one hour a day to be in a room twice as big as my cell where I have access to a phone, if I had someone to call, and a shower.
We pay for juicy info! Do you have a story for RadarOnline.com? Email us at tips@radaronline.com, or call us at (866) ON-RADAR (667-2327) any time, day or night.