Exclusive
'Long Island Medium' Diss? Tyler Henry Claims HE Thought of Psychic TV Show First!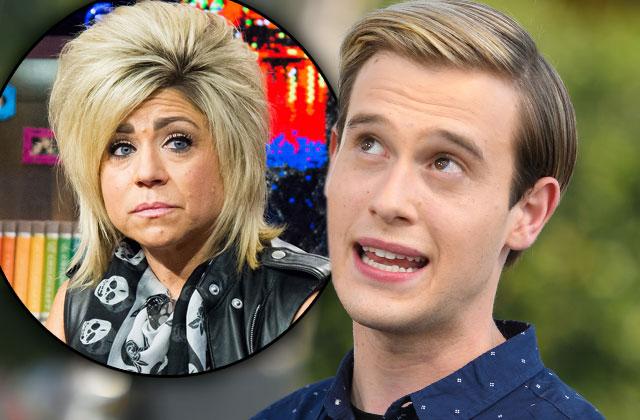 Hollywood medium Tyler Henry wants his fans to know — he was gunning for a show long before that other TV psychic!
In his new memoir, Between Two Worlds: Lessons From the Other Side, Henry, now 20, claims he met with his manager and a famous producer when he was just 16 years old to discuss his promising future in entertainment.
"We all sat around a table to discuss some ideas for growing my business, including pitching a possible TV show," he writes in the tell-all book, out November 1.
Article continues below advertisement
"It might sound obvious now, but at the time, there was nothing like it on-air, and there hadn't been in many years."
The group even decided it would be a good idea to film his private readings.
As his viewers know well, Henry now helps celebrities including Kim Kardashian and Kris Jenner get in touch with their dearly departed loved ones on his hit E! series, Hollywood Medium With Tyler Henry.
Of course, Long Island Medium star Theresa Caputo, 50, has been connecting with the dead on TV since late 2011 — but according to Henry's calculations, he had the idea first, and at a much younger age.