Exclusive
Kelly Dodd Accused Of Physical & Verbal Attack: 'You're Nothing But A Stripper!'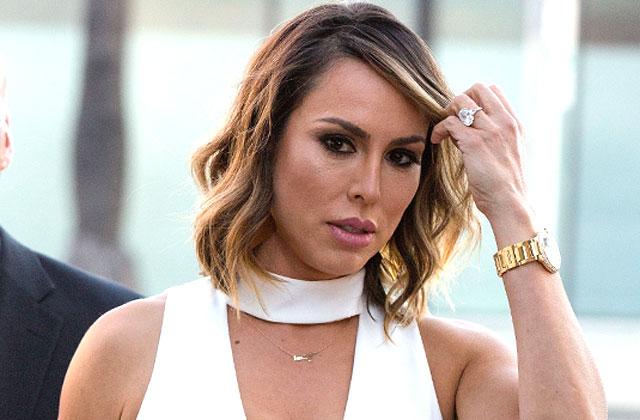 Kelly Dodd's dark past doesn't end with restraining orders and a domestic violence arrest! In a police report exclusively obtained by RadarOnline.com, The Real Housewives of Orange County star is accused of physically and verbally attacking her ex's new fiancée.
On September 10, 2015, Dodd, who is listed as the victim in the case, reported a battery incident that took place at her daughter's school.
Article continues below advertisement
"Dodd entered the classroom and confronted Delgadillo about a verbal argument both had at the school the previous day," the report obtained by the Newport Beach Police Department read. "Dodd was enraged as she began arguing and started, 'F**k you b***h, you're nothing but a stripper' and began waving money in front of Delgadillo."
Delgadillo, whose child attends the same school as Dodd's daughter, grabbed her and "dug her nails into her arm."
But when the reporting officer spoke with Delgadillo, she explained how Dodd also reached out and grabbed her upper arm.
"While speaking with Delgadillo I observed several red and dark markings on her inner right arm," the report read. "The markings appeared to be scratches that were beginning to bruise."
The officer also indicated that Dodd had "several markings on her lower right forearm."
No arrests were made at the time of the incident.
Article continues below advertisement
Dodd also provided a series of Facebook messages, where Delgadillo allegedly called Dodd an "insecure cougar with a fat kid" and a "dirty beiner."
The restraining order was denied without prejudice.
In January 2014, her ex-fiancé's ex-wife filed a protective order against Dodd because she sent her emails and texts that were "derogatory in nature, inflammatory and harassing."
The case was dismissed in February 2014.