Exclusive
O.C. Housewife Kelly Dodd Hit With Restraining Order For 'Vile' Texts To Ex's Wife & Son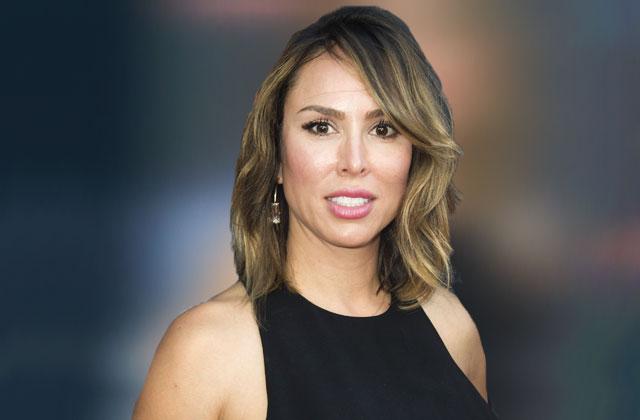 The restraining order filed by Kelly Dodd's husband isn't the only one she's been hit with!
Court papers obtained by RadarOnline.com exclusively reveal the Real Housewives of Orange County star's ex-boyfriend's wife requested a protection order against her after years of alleged harassment.
In the January 24, 2014 filing, the estranged wife of Dodd's then-boyfriend Jeffrey Caldwell asked that the reality star stay 100 feet from her at her home, work, and her son Jake's school and place of child care.
Article continues below advertisement
"Within the last two years, Kelly Dodd on numerous occasions has sent emails and texts to me, which are derogatory in nature, inflammatory and harassing," Dana Caldwell wrote in her declaration. "She attempts to conceal her identity by sending such text messages from the phone of Jeff. She has also sent inappropriate messages from his iPad concealing that it is her."
Dana explained how Jeff, who had been living with Dodd for over a year and a half at the time of the filing, did not send the messages.
"You are so f**king lazy," the texts read. "Jake is probably mad cuz you didn't go to his game. He thinks your lazy."
Another message read, "Maybe you should try going to the gym… you look a little saggy."
In an e-mail, Dodd allegedly wrote, "You need a chin implant and your jowels done you old hag! And you tits done bring it on you old hag! You troll of a b***h."
Allegedly pretending to be Jeff, another e-mail read, "I would do anything to get you back. Being with another girl is the last thing on my mind. I won't go on any dates if there is a chance for us. I will wack off in the shower thinking of you! Baby you are the only one for me. I want to marry you."
Article continues below advertisement
But Dana wasn't the only victim, as she explained how Dodd sent "vile and inappropriate" text messages to her 12-year-old son as well.
"Tell your Dad and your mom to stop texting me," the text read, "I will never go back to him ever… he tried to kill me! And everyone witnessed it! Tell him to leave me alone his texts are pathetic!"
She then explained how her estranged husband and Dodd's relationship became abusive.
"On at least three different occasions within the last year, Jeff and Kelly Dodd have had serious arguments and fights," the papers read. "On the three such occasions when Jeff had a black eye he told me that Kelly Dodd was the perpetrator and the person who had hit him and caused the black eyes."
Dana went on to explain how he was arrested on multiple occasions, with Dodd charging him with domestic violence before eventually dropping them.
Article continues below advertisement
She also revealed how they were "screaming and yelling" while her son was in their care.
Dodd responded to the claims, "I deny all/any allegations of harassment, domestic violence or similar conduct. I am no longer having any relationship with Jeff Caldwell. I have no intention or desire to have any contact in writing or in person with Dana Caldwell and or Jake Caldwell. I have never made any threats or cause any physical harm to either Dana or Jake Caldwell."
Are you shocked by Dodd's shady past? Tell us in the comments!