Real Housewives' Plastic Surgery Secrets REVEALED! 18 Stars Who've Gone Under The Knife –– From Botox To Boob Jobs & More!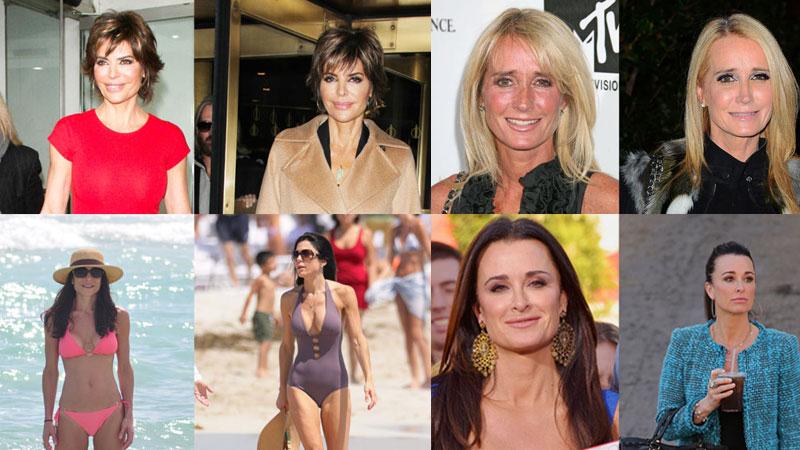 Which Real Housewives stars have admitted to going under the knife? Find out on RadarOnline!
Article continues below advertisement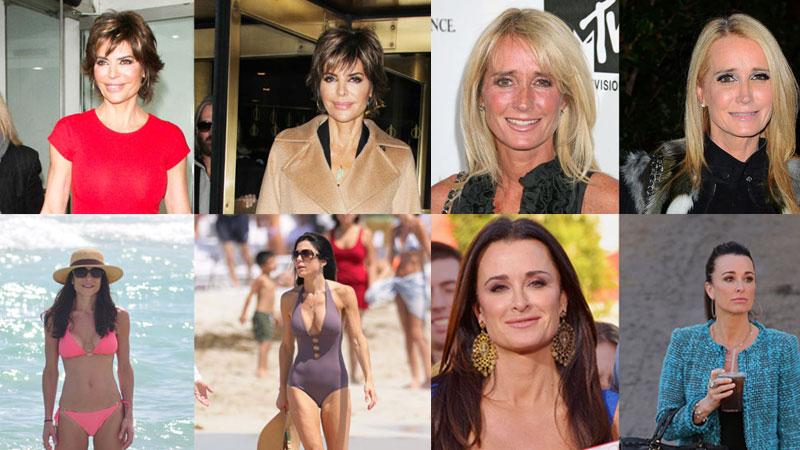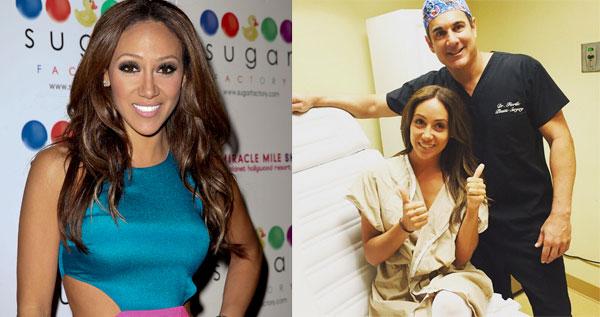 Melissa Gorga: Gorga is the most recent Housewife to flaunt her plastic surgery endeavors, sharing this Instagram post of her getting new breast implants.
Article continues below advertisement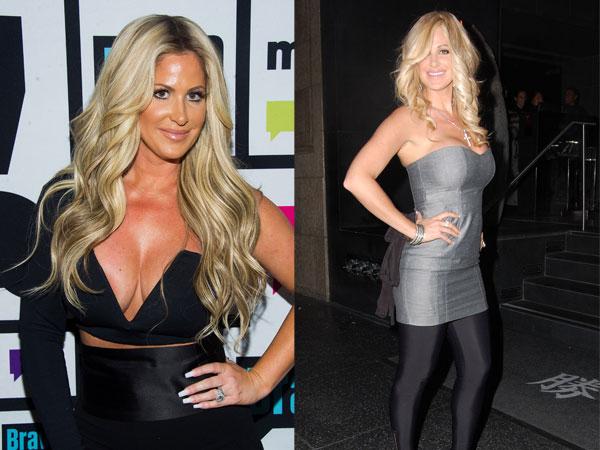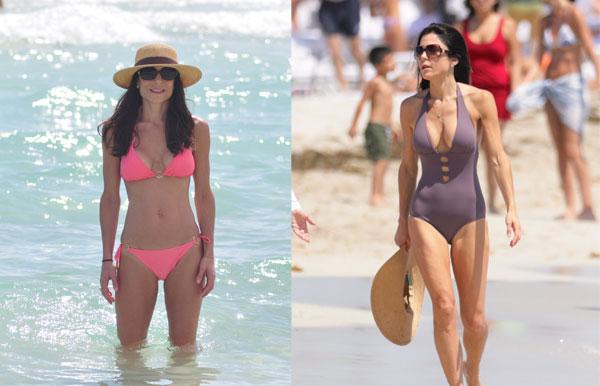 Bethenny Frankel: The Skinnygirl mogul looked extra skinny when she opted to enlarge her breast size. Since then, the RHONY star has confessed to Botox and later a breast lift.
Article continues below advertisement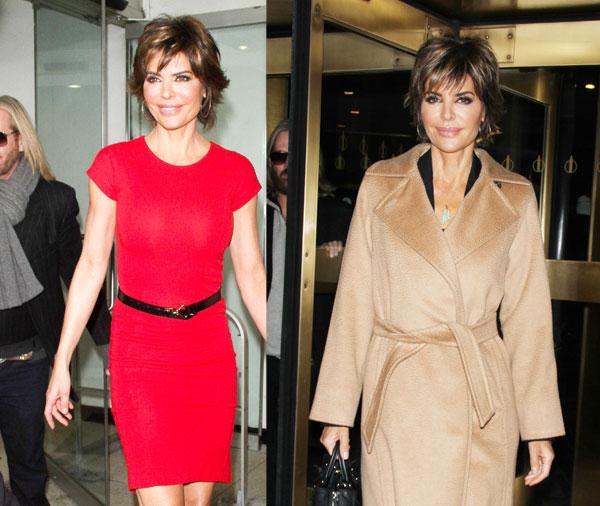 Lisa Rinna: The self-proclaimed lip injection forerunner says that she doesn't have any regrets about her plastic surgery. "I never had a career before I had the lips," Rinna said. "So my lips have had their own career."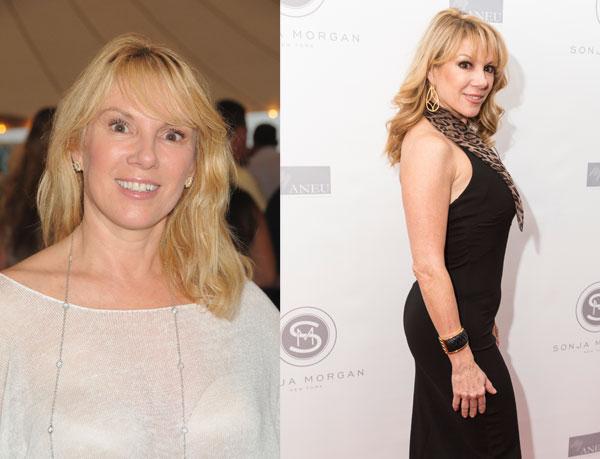 Ramona Singer: To maintain her youthful look, Singer says she gets a Vela Smooth treatment for cellulite and Botox, in hopes of "putting off a face-lift as long as possible."
Article continues below advertisement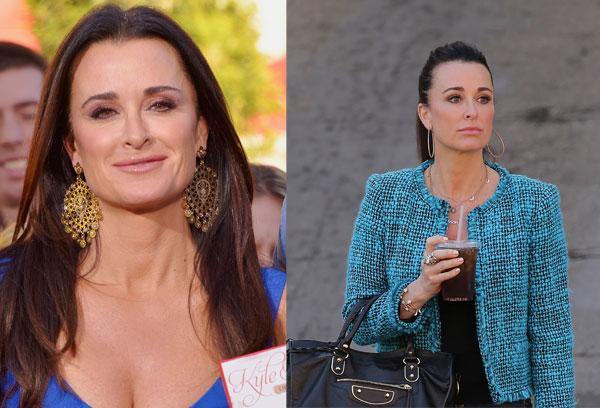 Kyle Richards: The Beverly Hills housewife admitted to having a nose job in 2006 and liposuction in 2012, saying: "My nose bothered me for a long time. The surgery made me feel better." As for the liposuction, Richards confesses that "after having four kids, the love handles wouldn't go away" and she's "very happy with the results!"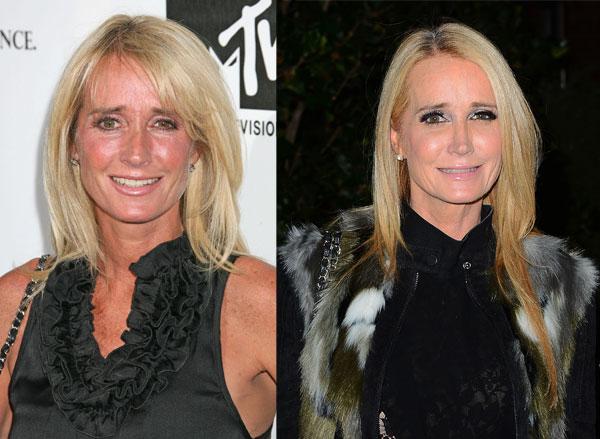 Kim Richards: Richards confirmed rumors of a nose job when her procedure aired on Real Housewives of Beverly Hills! The former child actor has also had breast implants (which she later had removed) and Botox.
Article continues below advertisement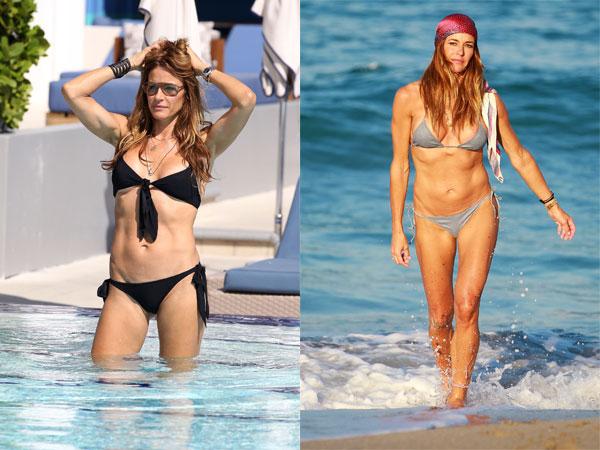 Kelly Bensimon: "I wasn't thrilled with Botox," the former model said of work she's had done. "I'm proud of every wrinkle I have." She has also confessed to getting breast implants.
138211676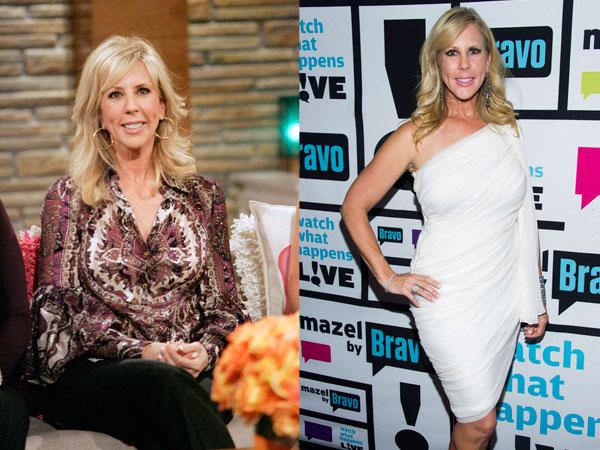 Vicki Gunvalson: Mortified for being called Miss Piggy, the Real Housewives of Orange County star went under the knife in September 2012. "I've always felt like I'm not pretty enough," she confessed regarding her nose job and chin implant. Gunvalson has also admitted to injecting body fat into her face to reduce wrinkles.
Article continues below advertisement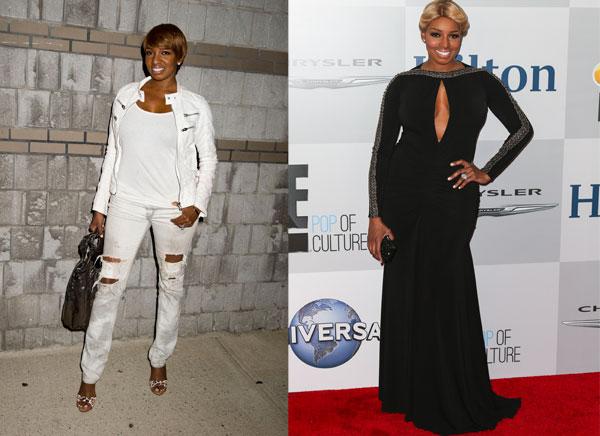 Nene Leakes: Leakes isn't shy about her procedures: "If anything falls, I pick it up!" she said of her breast lift, rhinoplasty, and liposuction. As long as you don't look plastic, a little nip and tuck is okay!"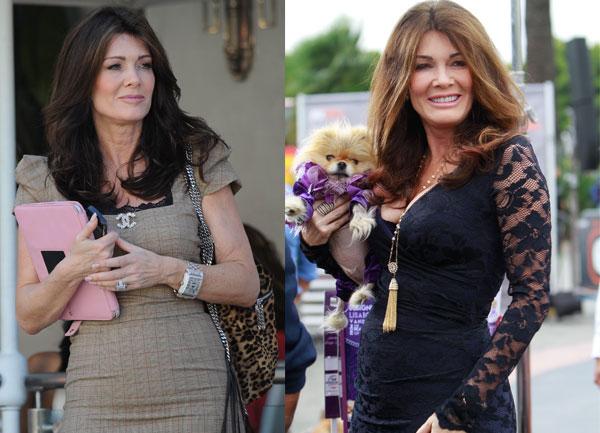 Lisa Vanderpump: Good genes run in Vanderpumps family and she's proud of her healthy workout regiment. But the Vanderpump Rules queen also admitted to using "a bucket of Botox" and lip injections as part of her beauty routine.
Article continues below advertisement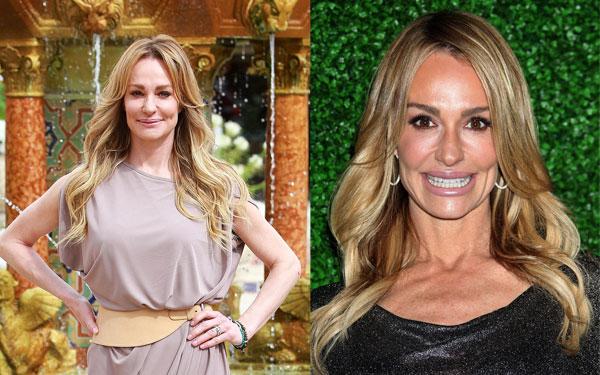 Taylor Armstrong: Armstrong only admits to having a little work done compared to her Housewife peers, saying she's tried Botox and fillers on for size in the past.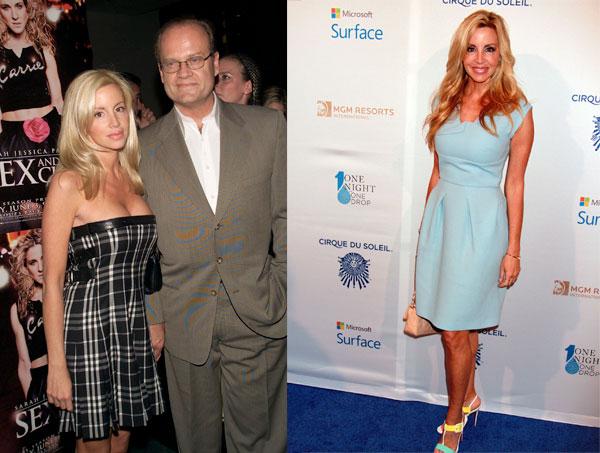 Camille Grammar: The reality star has not been quick to talk about the work she's had done. But when pressed by Judith Regan during an interview, Grammer admitted: "I've had a breast augmentation and Botox absolutely…just a crock full of Botox.'"
Article continues below advertisement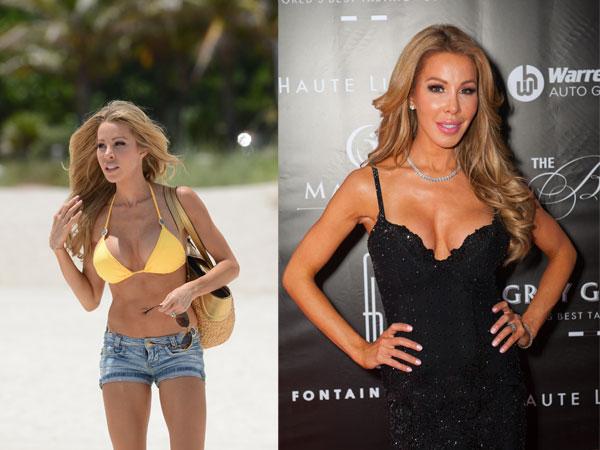 Lisa Hochstein: The Miami housewife first went under the knife at the young age of 18, when she had her A-cup bust increased to C's. A little less than 10 years later, she had another breast augmentation to repair the previous and now-lopsided job and increase her breasts to a size D.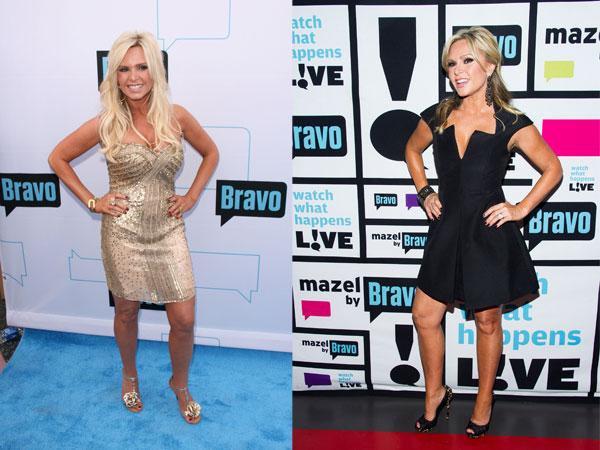 Tamra Barney: Barney regretted having her breasts enlarged to a size DD so much that in 2007, the mother-of-four had them reduced to C-cups, only to remove those a few years later in 2011. Now, she's a proud 34B.
Article continues below advertisement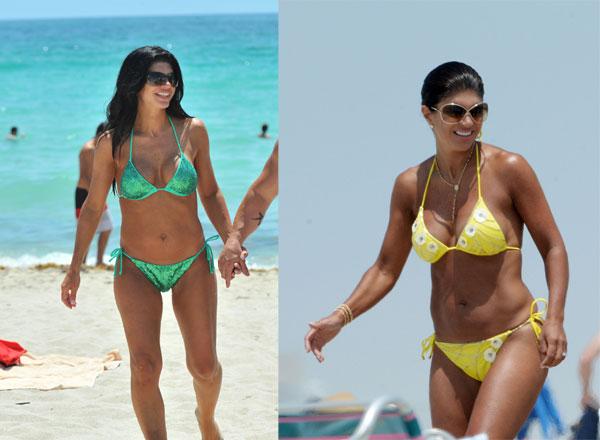 Teresa Giudice: Jailbird Giudice opted to trade in her A-cup breasts to C-cups in 2008. "After I breast-fed, my breasts looked different," she has said. "They were deflated. I was just a big nipple...I never liked how I looked in bathing suits." The reality star has confessed to being very satisfied with her new bust: "I feel much sexier!"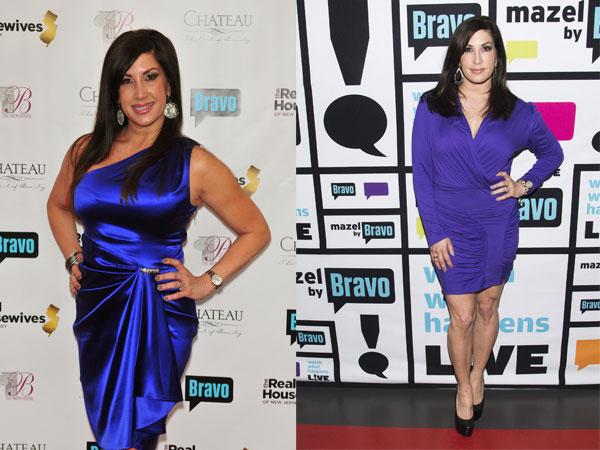 Jacqueline Laurita: Laurita has admitted to a number of procedures, including breast implants (which she later had reduced), a neck lift, tummy tuck, fillers and Botox treatments.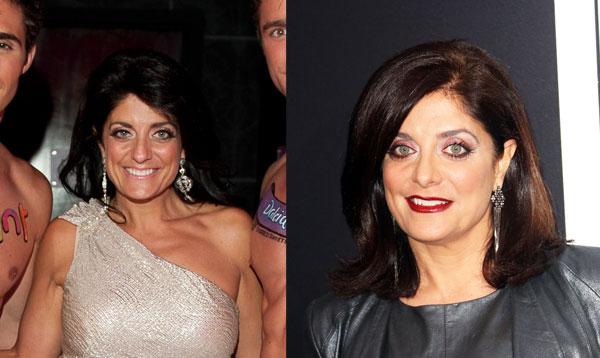 Kathy Wakile: Wakile says that the changes she has made to her face aren't that drastic. She admits to rhinoplasty surgery to remove a bump from a once-broken nose.