Exclusive
Violent Attacks! Harassment! 'RHOC's Kelly Dodd Involved In A THIRD Restraining Order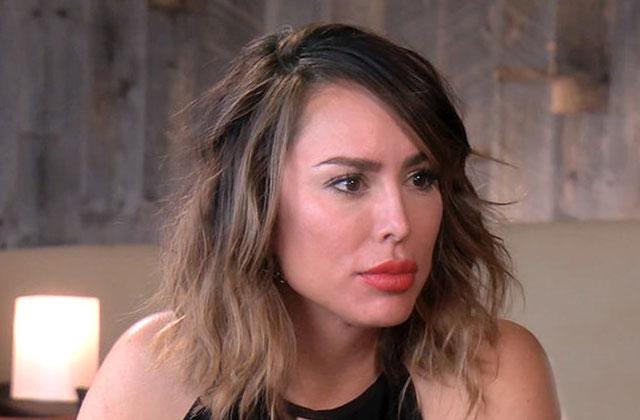 Drama always finds Kelly Dodd! Exclusive court documents obtained by RadarOnline.com reveal the Real Housewives of Orange County star has been involved in a third restraining order.
Dodd filed a restraining order against Heidi Delgadillo, the new girlfriend of her ex-fiancé, on September 14, 2015. She also asked her daughter Jolie, then 9, be protected from Delgadillo.
"In December she called me a beaner and called my daughter fat," Dodd wrote. "My daughter has been attending Our Lady Queen of Angels for five years. She enrolls her son into my daughter's school. I see her in the carpool lane and she flips me and my daughter off."
Article continues below advertisement
But the harassment allegedly turned physical during an altercation outside of the school.
"She says, 'Look at your fake bag,'" the papers read. "I in turn said, 'Look at your fake hair, fake boobs and fake lips.' She in turn digs her nails into my arm, in defense I put my nails into her."
She added, "Things are out of control. Things are escalating. I have been at this school for five years and she comes and attacks me!"
Because their children go to the same school, she asked Delgadillo only be allowed to have peaceful, non-violent contact with her and her daughter. She also asked that she be prohibited from having any written or electronic contact.
An e-mail from Delgadillo reportedly read, "I'll be done with his a**. Thx sorry he talks so much s*** on u. I don't need him no cause 4 drama. Just feel like u used him."
Article continues below advertisement
In a series of Facebook messages, Delgadillo wrote, "Hahahahahah old insecure cougar with a fat kid. Dirty beiner."
Dodd replied, "Learn how to spell dumb f**k."
The restraining order request was denied without prejudice.
This is the third restraining order Dodd has been involved in.
In January 2014, she was hit with a protective order against the ex-wife of her former fiancé, Jeffrey Caldwell.
"Within the last two years, Kelly Dodd on numerous occasions has sent emails and texts to me, which are derogatory in nature, inflammatory and harassing," Dana Caldwell wrote in her declaration. "She attempts to conceal her identity by sending such text messages from the phone of Jeff. She has also sent inappropriate messages from his iPad concealing that it is her."