Exclusive
Guns, Drugs, Booze & A Family Feud! Glen Campbell's Dark Side EXPOSED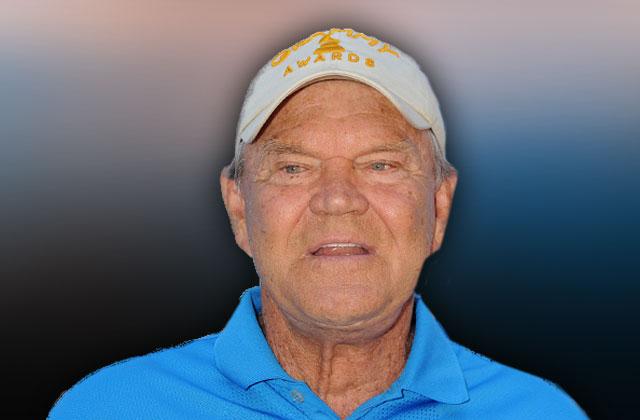 WITH the Alzheimer's-stricken "Rhinestone Cowboy" riding off into his final sunset, Glen Campbell's exes and enemies are opening up to reveal his dark, twisted secrets! RadarOnline.com has learned the 80-year-old star repeatedly battled booze and drug demons, wrestled with a violent temper, faced domestic abuse allegations and is now at the center of bitter family feud!
"Glen had an incredible temper," a source close to the famed "Wichita Lineman" exclusively told Radar.
Article continues below advertisement
"He carried a gun and talked about killing various people — his so-called enemies. At times when he got into rages, he threatened employees with having them killed."
In his 1994 autobiography, the Grammy Award-winning "Gentle on My Mind" singer candidly admitted that he was a "cheap drunk" and a "cheap high."
Another family insider revealed the singer — hand-picked by John Wayne to co-star in the 1969 western, True Grit — erupted in violent outbursts fueled by his unquenchable thirst for alcohol.
What's more, frequent charges of domestic violence marred his roller-coaster relationship with country songbird Tanya Tucker.
Their torrid romance took off in 1980 when she was just 21 and he was 44. Their drug-and booze-fueled affair finally ended when Campbell kicked Tucker to the curb, and even booted her off their joint concert tour.
"Tanya and I were terrible for each other, as far as drugs were concerned. We were drowning in a sea of white powder," Glen wrote in his autobiography, Rhinestone Cowboy.
Article continues below advertisement
After they split in 1981, Tucker slapped Campbell with a $3 million lawsuit, claiming he brutally abused her.
The "Galveston" singer went on to get sober, but sadly relapsed when he was busted for DUI and aggravated assault on a cop after a hit-and-run episode in Phoenix, Ariz., in November 2003.
Officers picked Campbell up at his house and drove him back to the accident scene in a squad car where an eyewitness said the star went wild.
"He seemed oblivious to everything and he was kicking doors and carrying on," said an eyewitness.
Then the singer treated police to a bizarre impromptu concert at the station house!
"His singing wasn't exactly the best," said one of the officers.
Campbell was sentenced to 10 days in jail and ordered to perform community service.
He got clean and sober again, but tragedy struck when he was diagnosed with Alzheimer's in January 2011. Campbell continued to tour but as the illness progressed, he was forced to cancel 2012 gigs in Australia and New Zealand.
Article continues below advertisement
In April 2014, he was moved into a facility and earlier this year, the disease had advanced so much that the accomplished musician was unable to recognize a guitar.
Even more tragically, his son Travis claimed Glen's current wife of 34 years, Kim, became the target of an FBI probe after Travis handed over information alleging elder abuse. Kim's attorney denied the claims.
Campbell — worth a reported $50 million — has been married four times and is the father of five sons and three daughters.
A family feud erupted when his oldest children — son, Travis, and daughter, Debby — filed a lawsuit in 2015 alleging Kim was "secluding" Glen and mismanaging his finances. They asked the courts to step in.
"We had not seen him for almost eight months," Travis said, adding that he found out only through media reports that his father was living in a nursing home.
The suit also outlined how several of Glen's kids were not on his approved visitors list, but his three children with Kim had ample access.
Sadly, the singer's life continues to follow a rocky path … even to the grave.