Exclusive
'American Pie' Singer Don McLean Is A 'Cruel' Racist & Abuser, Ex-Wife Claims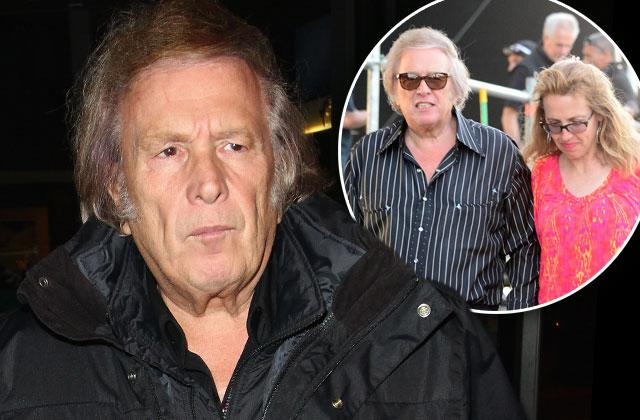 Rock legend Don McLean is a brutal tyrant who terrorized his kids, starved the family pets — and battered his ex-wife so badly she still suffers post-traumatic stress disorder!
Those are the shocking charges Patrisha McLean leveled against the 70-year-old in explosive divorce documents exclusively obtained by RadarOnline.com.
"Don manhandled me so much that I cannot tell you specifically the first time it happened," Patrisha claimed under oath, saying it happened, "when he got mad … angry enough to manhandle me at least once a month I would say."
Article continues below advertisement
She filed for divorce March 10, 2016, after 30 years of marriage, citing "adultery, cruel and abusive treatment and irreconcilable differences." The split was made official in June.
She described raising the couple's two children, now adults, in a "house of horrors" where Don, who was arrested in January for domestic violence, routinely beat and belittled her.
She claimed he called her the "C-word" and "anti-Semitic slurs like 'Hebe' and 'K--e,' " along with "constant use of the terms 'stupid, idiot, moron.'"
In a 2016 incident, she claimed, he crushed her temples with his hands, giving her "severe headaches for three weeks."
Patrisha claimed he said, "I want to strangle you so bad."
In a memo to the court, Patrisha's therapist claimed, "The more chronic types of physical abuse by Don happened on a monthly basis … and included pinching, squeezing and twisting arms and legs, punching, shoving, jabbing, hair-pulling and kicking."
Article continues below advertisement
"Don was careful that these bruises were on Pat's legs and arms, which she could cover up, but not on her face."
McLean also starved and punched the family's horses, and chained their dogs to a "two-foot leash on the post of the front stairway," according to the papers.
"Pat and her children were forced to listen helplessly while the dogs cried," the file stated.
Even worse, Patrisha claimed Don hurled racial insults when their daughter dated an African-American man, and played a sick game with their kids — actually "branding them with a ring in their flesh."