Exclusive
Boozy Blackouts & Broken Bones! The Truth About Johnny Depp's Downward Spiral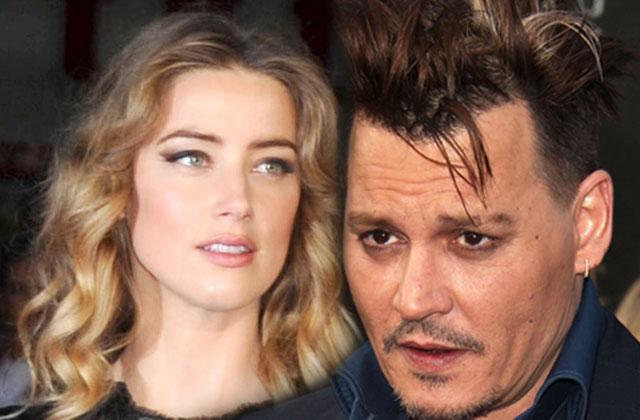 Johnny Depp's messy divorce from estranged wife Amber Heard has already exposed horrifying allegations about their tumultuous personal life behind closed doors. But insiders said that the reality was even worse than what Heard described in court, and that it was Depp's out of control drinking that caused the marriage to crumble!
According to a friend of the 52-year-old A-list actor, who has openly discussed his decades-long battle with alcohol, "Johnny has been drunk for most of their relationship. He often wakes up drinking and he does not stop until he blacks out." And the consequences can be dire.
Article continues below advertisement
In March 2015 – just two months after marrying Heard – Depp was photographed wearing a cast due to a broken hand, which was said to be caused by an injury on the set of the latest installment of Pirates of the Caribbean.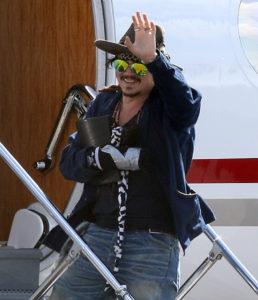 However, another source close to Heard told Radar it was not a film-related injury at all!
"The real reason Johnny broke his hand is because he tried to hit Amber and he hit a wall instead!" the source claimed. "Johnny can be dangerous and unpredictable when he is drinking, and he was often drinking when they were together."
As Radar reported, on May 27 – just days after Heard filed for divorce in an LA. court, citing irreconcilable differences – she filed a restraining order against her alleged abusive husband and was spotted with a badly bruised face, which she said was caused by Depp hitting her in a drunken rage. She claimed in court documents that she suffered years of abuse at his hand, and that he struggled with drug and alcohol abuse, leaving her in fear for her safety.