David Foster Caught On Romantic Dinner Date With Singer Edyta Górniak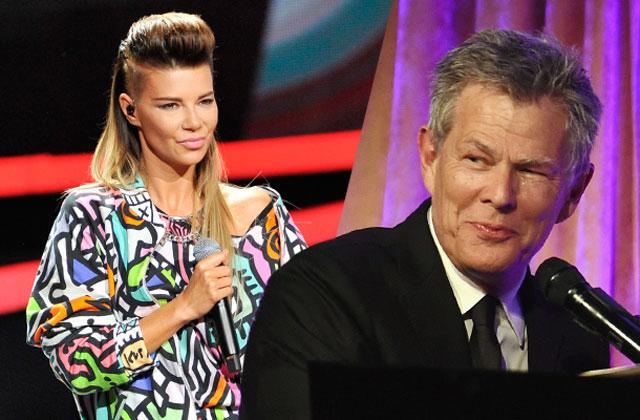 After his split from ailing housewife Yolanda Hadid, David Foster seems to be single and ready to mingle already!
The famed music producer was spotted out with Polish pop singer Edyta Górniak this week, after they meeting Los Angeles.
According to onlookers, the pair was quite cozy over a candlelit dinner, sparking rumors of a budding romance.
Though Górniak and Foster's relationship started on a professional note, it seems to have taken a more personal turn!
Article continues below advertisement
Later, the two performed together on stage, paying homage to Foster's former client, Whitney Houston. During the show, for which Foster accompanied the pop singer on the piano, Górniak called the music mogul her "idol."
Watch the Video on RadarOnline.com:
At the time, the Real Housewives of Beverly Hills star seemed to blame the breakup on her ongoing struggles with Lyme disease, admitting that Foster's role as the caregiver was "extremely challenging" for them both.
As RadarOnline.com uncovered earlier this year, Yolanda sang as a sexy stewardess in a wedding present music video for her then-hubby, but after hearing Górniak's impressive pipes, the former model might feel embarrassed about her sub-par singing!
Do you think Yolanda will be jealous of her ex moving on so soon? Let us know in the comments below.