Yolanda Foster Sings As Sexy Stewardess In Wedding Present Music Video For Ex David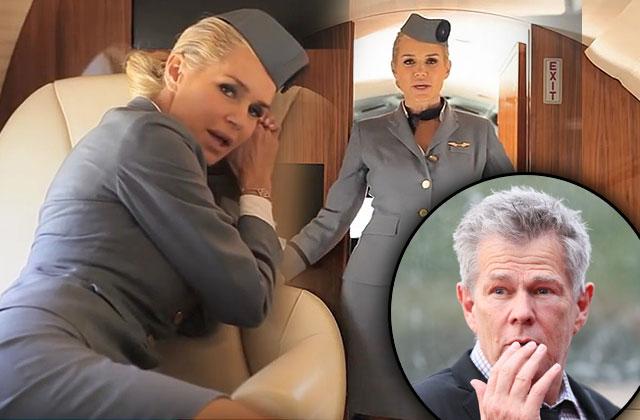 Though they're no longer together, Yolanda and David Foster were once very much in love — and there's a music video to prove it!
As a wedding present before they tied the knot in 2011, the Real Housewives of Beverly Hills star performed a song as a sexy stewardess, singing her heart out to David for a total of two minutes and 10 seconds.
"If this world were mine, I would make you my king. . .you could have anything," Yolanda, now 52, gently crooned in the song, titled "I Love You."
Article continues below advertisement
At the time, Yolanda seemed to blame the breakup on her ongoing struggles with Lyme disease, admitting that David's role as the caregiver was "extremely challenging" for them both.
What did you think of Yolanda's music video? Let us know in the comments below!