Exclusive
Boss From Hell! Judge Rules Mohamed Hadid Owes Ex-Driver $200K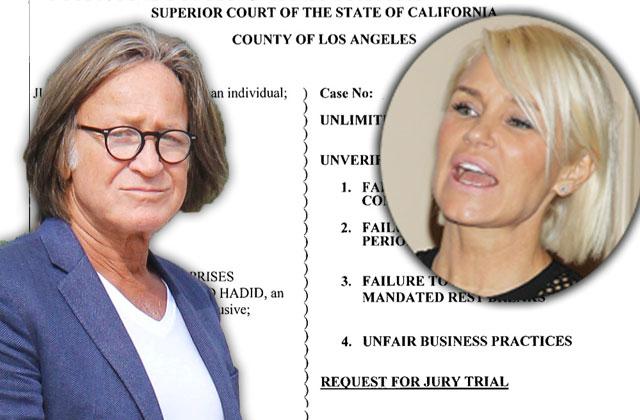 Mohamed Hadid is a fat cat boss from hell who paid his employee less than minimum wage while he lived in the lap of luxury! That's the claim of a former employee of the Real Housewives of Beverly Hills star, who sued his former boss for unpaid overtime.
Juan Carlos Gonzalez filed suit against Yolanda Foster's ex in L.A. last April, and the case finally went to trial on May 23. Accusing Hadid of "illegal payroll practices," Gonzalez said that from January 2008 to August 2013, he worked 12 hours a day, seven days a week for Hadid, and was severely underpaid.
Article continues below advertisement
Gonzalez claimed he worked what amounted to 30-40 hours of overtime per week, plus three to four hours of double overtime, with no lunch breaks or rests.
He complained that Hadid, 67, was using "unfair business practices," and asked a judge for at least $496,123 in return.
On June 17, the judge finally issued a tentative decision, awarding Gonzalez $273,630.39.
Despite Hadid's claim that Foster knew he was getting a weekly salary that included overtime, there was "never any discussion of his base hourly rate, overtime rate, or other components of his salary," the judge wrote.
The judge also pointed out that Hadid lives in a "spacious" 48,000 square foot property in Bel Air, which is staffed by at least 1 butler, 3 housekeepers, 2 gardeners and 3 security guards at all times!
At the same time, RadarOnline.com has learned, Hadid has sued Gonzalez, claiming he took more than 2,000 of supermodel daughters Gigi and Bella from his home, as well as "business records" and "personal documents." The next hearing in that case is on August 16.