'Swollen' Face & Ripped Pantyhose! Roommate Of Alleged Bill Clinton Rape Victim Tells All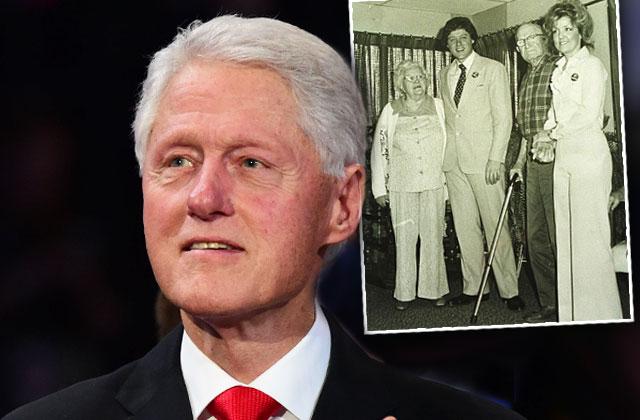 Bill Clinton's sexual misdeeds could still spell the end of Hillary Clinton's presidential campaign!
A woman who claims to have seen Juanita Broadrick soon after Bill allegedly raped her in 1978 is speaking out with never-before-told details of the incident. And what she has to say is seriously disturbing.
Norma Rogers appeared on "Aaron Klein Investigative Radio," and told the host she remembered seeing Clinton's alleged victim when "her mouth was all swollen up. It was cut. … Her pantyhose were all ripped," according to Breitbart.
Article continues below advertisement
Broaddrick recently revealed allegations about what she says was a frightening encounter with Clinton. She was only 35 years old when she claims the former president sexually assaulted her almost 40 years ago. "He acted like it was an everyday occurrence. He was not the least bit apologetic. It was just unreal," Broaddrick said.
Rogers was a nurse working for Broaddrick, who was a nursing home administrator at the time. Rogers said she and Broaddrick traveled to Little Rock in the spring of 1978 for an industry convention and shared a hotel room. Clinton arranged to meet Broaddrick at the hotel coffee shop to discuss his 1978 gubernatorial campaign, she says.
"He would just sort of insinuate, you know when you are in Little Rock let's get together. Let's talk about the industry. Let's talk about the needs of the nursing homes and I was very excited about that," Broaddrick said, Breitbart reported.
But the ladies say Clinton altered the meeting location from the coffee shop to Broaddrick's hotel room.
"I just know when I left that morning it was my understanding that she was going to be meeting with Mr. Clinton downstairs in the coffee shop for a meeting that they had planned ahead of time to discuss nursing home issues," Rogers said.
Article continues below advertisement
Rogers claimed when she came back to the hotel room after the assault had occurred she saw her boss crying with a swollen, cut mouth.
"And she just told me. She started then telling me the story of how he had just basically overtaken her and bit her lip in order to keep her quiet and to keep her from trying to leave or get away from him. And then she proceeded to tell me that he had pushed her onto the bed, and had raped her," Rogers claimed. "Her pantyhose were all ripped. And she was just in a terrible state. Crying and just, she began telling me, you know, what had happened."
The two soon left the hotel room, Rogers drove her boss home and soon learned Broaddrick was blaming herself for the incident, she claimed.
"Looking back as I am older now I realize that she was in a state of shock basically," Rogers claimed. "And as so many rape victims do, I think she blamed herself. She felt bad for what had happened because she felt like, you know, 'Why was I not smart enough to figure this out and keep something like this from happening?'"
Article continues below advertisement
Broaddrick wanted to keep the assault a secret in an attempt to avoid people "blaming her," Rogers alleged.
Rogers said she does not doubt Broaddrick's story and said, "There is no way that she could have acted the way that she was that day and there would have been no reason to. If something had gone on that was you know a consensual thing I don't think I would have ever even known that it had occurred, but this was certainly nothing that she had a plan for nor agreed to."
What does Rogers think of Clinton today? "I have no respect for him at all," she said. "And I just feel like he is an actor," she said. "He is a totally different person on the outside then what he is on the inside. I just… I have no respect. No respect at all for him."
Bill denied Broaddrick's allegations through an attorney back in 1999, saying they were "absolutely false." But he has not spoken out recently about the claims.
We pay for juicy info! Do you have a story for RadarOnline.com? Email us at tips@radaronline.com, or call us at (866) ON-RADAR (667-2327) any time, day or night.