Exclusive
Alexis Arquette AIDS Bombshell! The Tragic Secret Behind Her Sudden Passing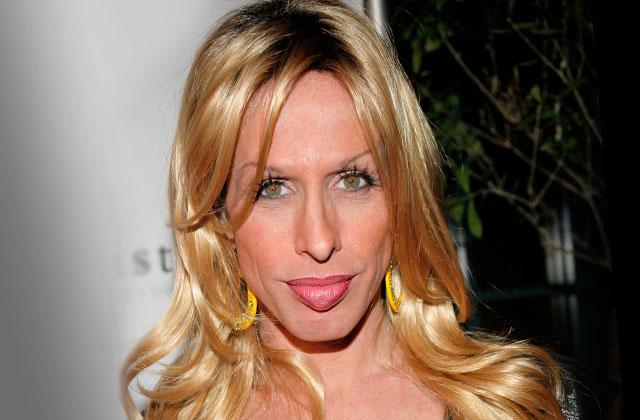 Transgender activist Alexis Arquette passed away from complications related to AIDS, multiple sources, including her former lover, exclusively confirmed to RadarOnline.com.
"Alexis was living with AIDS and he had an inoperable tumor and he had developed an infection," Robert Dupont explained to RadarOnline.com. "I was told that went to his liver and throughout his body."
Dupont, who famously ran in Andy Warhol's social circles and was a fixture at New York City's most infamous club, Studio 54, dated Arquette for several years in the 1990s and said she was placed "in an induced coma" before passing away.
Article continues below advertisement
As RadarOnline.com reported, Arquette, born Robert, died at age 47, surrounded by loved ones at Cedars Sinai in Los Angeles at 12:23 a.m. on Sept. 11 while listening to David Bowie's "Starman."
Tragically, Dupont, 56, revealed that Arquette had been having a tough time toward the end of her life.
"He was working as an artist and living in an Actors Fund home in West Hollywood for people with HIV and AIDS. He hated it. People kept breaking into his apartment and they did alcohol and drugs. Alexis hated that. He never did drugs and he didn't drink," said Dupont, who is now a Palm Springs-based art dealer.
"His family offered to have him live with them, but he wanted to be independent."
A second source confirmed to RadarOnline.com that Arquette died from AIDS.
"Towards the end he was in a lot of pain, but he was not going to give up," said the source. "He was holding on so hard at the end and he was such a fighter. Alexis was sick for so long."
"I never ever saw Alexis do drugs — he never did cocaine, speed or anything like that," continued the source, echoing Dupont.
"He lived a life that is fearless. When he started doing drag it was very taboo. He was crazy .... he was really wild. As wild as he was, he was always super loyal to his friends."
"It is all so sad," said Dupont.
However, he added, Arquette "is happy now" and "dancing" in heaven. "There's a big party going on!"
Reps for the Arquette family did not immediately respond to RadarOnline.com's request for comment.