Alexis Arquette Claims She Had Sex With Jared Leto While Presenting As A Man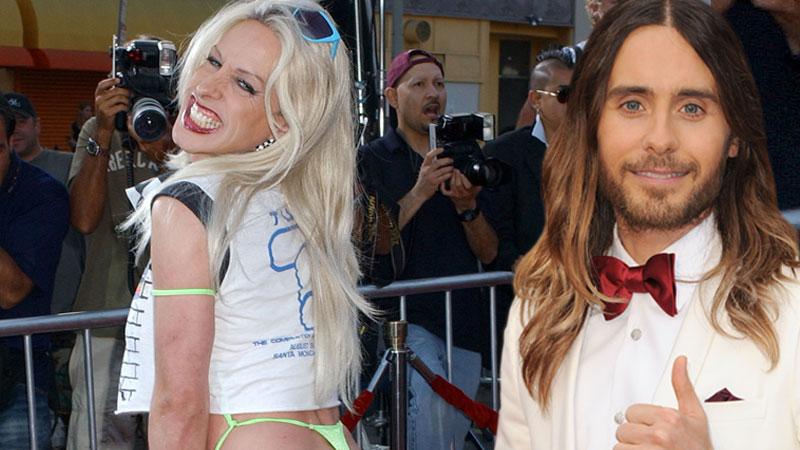 Transsexual actress Alexis Arquette revealed several secrets during a Q&A, but the biggest, most shocking one she let slip was this:
She claims she had sex with Jared Leto while she was presenting as a man.
But that's not all she revealed! She also said that the Oscar-winner was, you know…very well endowed.
"Yes, it's not only massive; it's like a Praetorian Guard's helmet," she dished.
The actress transitioned from male to female, an experience she documented in Alexis Arquette: She's My Brother. She also has appeared in more than 50 films and has also appeared on reality TV shows such as The Surreal Life and Top Design.
Article continues below advertisement
RadarOnline.com reached out to Leto's publicist for a comment, but his rep has not responded.