Her Latest Victim? Taylor Swift Spotted Getting Cozy With Jared Leto At Golden Globes After-Party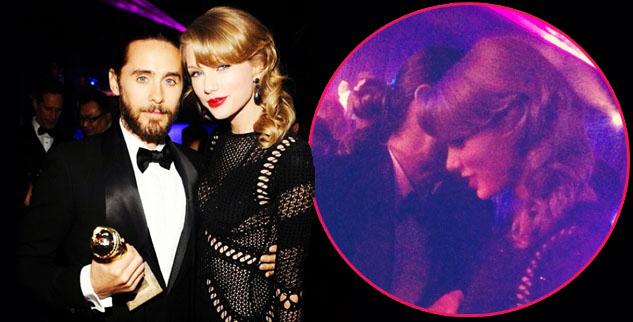 And first-thing Monday morning, Leto seemed to confirm rumors of a love connection when he posted his own photo of himself clasping Swift's waist.
Article continues below advertisement
http://instagram.com/p/jHqpq5zBf9/
"Me. Taylor Swift. Golden Globes. xo," he wrote.
Leto's fans were in an uproar over the snap, writing "Get away from that b*tch!" and "Please tell me you punched her in the face afterwards," among other harsh remarks referencing her less-than-stellar romantic reputation.
Do you think Swift and Leto would make a good match? Why or why not? Let us know in the comments!