Tina Fey Slams Taylor Swift With 'Special Place In Hell' Dig During Golden Globes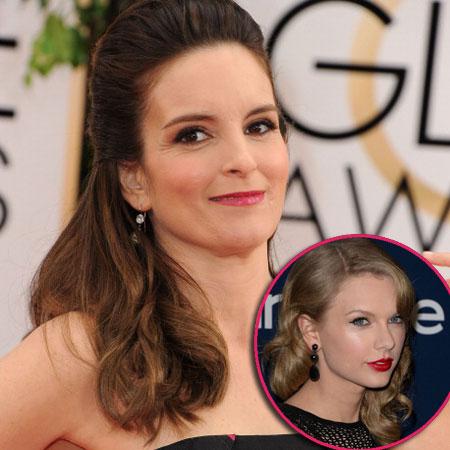 Watch out Tina Fey, Taylor Swift is definitely going to write a revenge song about you now.
The Golden Globes host took a shot at the young singer on Sunday night, following up on her previous slam against Swift from the year before.
After Amy Poehler won the Best Actress in a Television Comedy award, Fey, who penned the hit movie Mean Girls, congratulated her and joked "There's a special place in hell for you."
Article continues below advertisement
The cameras did not pan to Swift, who was nominated for Best Original Song, but the jab was from the 2013 Award show where they mocked Swift's love life, and joked about her staying away from Michael J. Fox's son.
Swift wouldn't directly comment on the joke, but said at the time: "You know, Katie Couric is one of my favorite people. Because she said to me she had heard a quote that she loved, that said, 'There's a special place in hell for women who don't help other women.'"