Exclusive
'Teen Mom' Fraud Scandal! Amber Portwood's Mom Accused Of Lying About Medical Crisis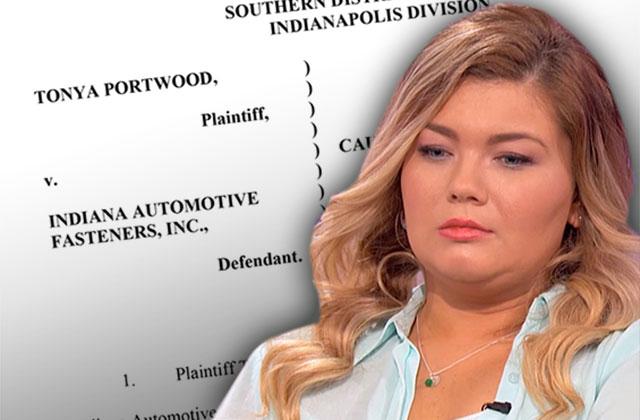 As all RadarOnline.com readers know, the Teen Mom OG girls have had their fair share of scandals.
But now the MTV reality show itself has seemingly become the center of a massive lawsuit between Amber Portwood's mother and an Indiana auto company, RadarOnline.com can exclusively reveal.
According to U.S. District Court documents obtained by RadarOnline.com, Tonya Portwood slapped her former employer, Indiana Automotive Fasteners, Inc., with a lawsuit in March 2016, alleging that she had been fired illegally after taking time off for a "serious health condition" two months prior.
Article continues below advertisement
READ THE SHOCKING COURT PAPERS
Tonya, 49, was treated for the condition at a local hospital, she claimed, following her return from a trip to California on January 17. (According to Instagram, Amber, 26, her bad news fiancé Matt Baier, 45, and other family members were in Los Angeles that weekend. The entire Teen Mom OG cast and their entourages were reportedly in the city filming last season's reunion.)
Tonya said she was fired upon her return to work on August 25 for "FMLA fraud," which she vehemently denied. (The Family and Medical Leave Act is a U.S. federal law ensuring employees retain their jobs during times of health crisis.)
In the lawsuit, she requested the court force Indiana Automotive Fasteners to restore her job and pay lost wages.
But the company fought back in their own filing, claiming Teen Mom OG guest star Tonya was terminated "based on admissions made by Plaintiff regarding her activities related to a television program that were inconsistent with her FMLA representations/requests."
According to the IAF documents, Tonya claimed to suffer from "back issues" and a "rib injury."
They insisted she did violate the terms of FMLA, and requested that the judge dismiss the case.
A trial is currently set for November 2017.